John Boyega and Daisy Ridley Doing Voice Work for an Upcoming Cartoon Movie?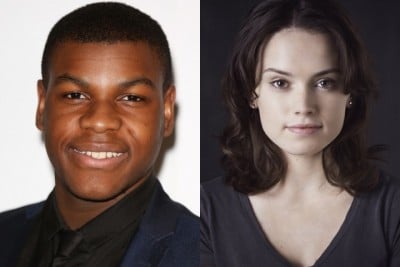 For some time now John Boyega has been hinting at a possible involvement with an upcoming cartoon project. Now there's a new rumor on the web for a possible collaboration between Daisy and Disney. Could those two projects be connected and are they Star Wars related?…
First a slight off-topic. Few days ago Daisy Ridley deleted her Twitter account and as of today, John Boyega did the same. This is not related to this report but it's worth mentioning. Both actors showed a great chemistry between them through their tweets. We surely will miss them.
Now back to the main topic. Our buddies at MakingStarWars were the first who spotted Boyega's latest Instagram post (thank the Maker he still hasn't deleted this account).
Boyega: "Working on a cartoon this morning! READY!"
It is unclear if this voice work was done for a Star Wars project or for something else. With his busy schedule and contract it's very hard to assume that Boyega will do some voice work for a project not related to Disney, but who knows.

Born and raised fighting aliens from different planets #MO
If you remember 2 months ago Pomojema made a report on an upcoming Star Wars: Rebels book about a a dark-skinned Imperial Cadet named Zare Leonis (HERE). Because of the similarities between Zare Leonis' description and the rumors about John Boyega's character in Episode VII many people assumed that they both will be related. And who could blame them. It appears that they both choose to ditch the Empire in favor of doing the right thing. Now I hear many possibilities about this relation – from the plausible (John Boyega being the son of Leonis) to the outlandish (Boyega being Zare Leonis, who is still young by virtue of being frozen in carbonite for several decades).
Only time will tell who is right. Something else is also curious. Boyega's best buddy from the Episode VII filming, Daisy Ridley has also been rumored to do some voice work for Dinsey. This report comes from a completely different source reporting Disney news.
From  moanaswaialiki:
Hey again guys! Once again from the mouse house. It's been a crazy few days. Things have been moving so fast out of the blue. The lovely Jennifer Lee submitted a new draft of Wrinkle the other day, and it got an extremely good response. The powers that be are considering a switch to live action. If that's the case, it could open the floodgates for me to storm back into Moana production. 😉

On a side note, early last week they had some VO auditions, and there was some heresay around the office that Daisy Ridley (of Star Wars fame) was brought in for a private audition for a speaking/singing role. Not sure what project it's for, but Giants has been in preliminary VO casting for a bit, so that seems to be most likely the part she went in for.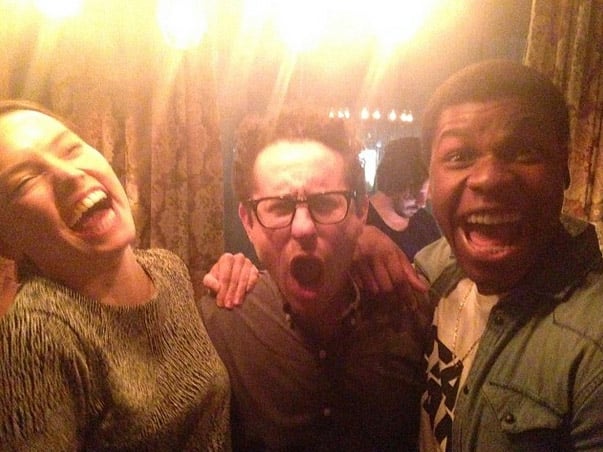 Now I'm not sure if all this voice work talk is a pure coincidence or something more. But if you remember in August both actors were in LA (where most of the voice auditions happen) with J.J. Abrams and Edgar Wright (HERE). We speculated by that time that Wright could probably be involved with another upcoming Star Wars projects. Could this be that project? Everything is possible but as always until there's an official word everything is just a speculation and a wild guess.