J.J. Abrams Tweets About Apple Watch from "The Death Star".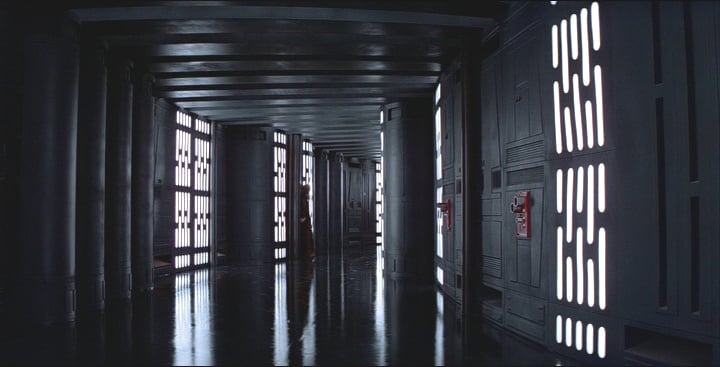 J.J. Abrams shared a note on Twitter mentioning the latest Apple product – AppleWatch. Curiously the note was posted on a familiar background…
#AppleWatch pic.twitter.com/6aW4mEyB3F

— Bad Robot (@bad_robot) September 9, 2014

The reflections on the table are the same as the wall decorations from the Death Star in A New Hope. The note was made to look like it was laying on the conference room table.
Of course the Death Star was destroyed but most likely this decoration element will be used in imperial ships and facilities throughout the new trilogy. Still it's another cool hint suggesting about the visual style of the upcoming movie – much influenced by the Original Trilogy.