UPDATE3! Even More Photos of the Millennium Falcon Interior From Star Wars: Episode 7?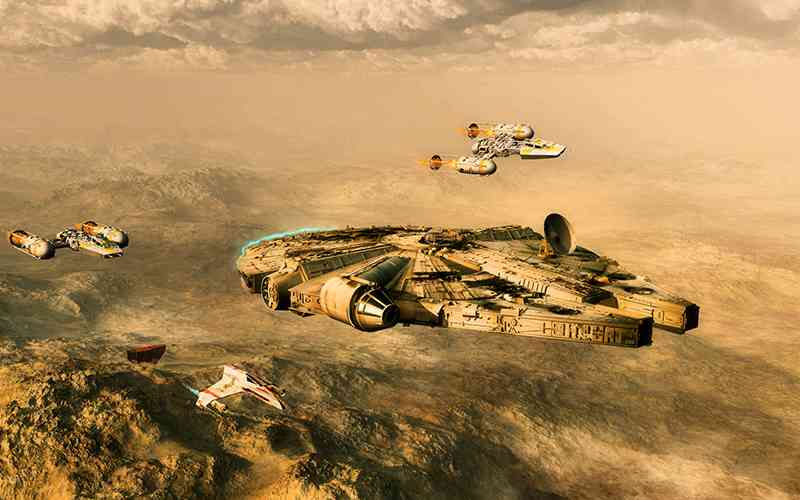 Yesterday we first brought you the story about a newly leaked photos of the Millennium Falcon interior from the Pinewood set. Now even more photos of the Falcon were leaked this time with some explanation by the guys at The Replica Prop Forum. Again no spoilers ahead…
Here we go again: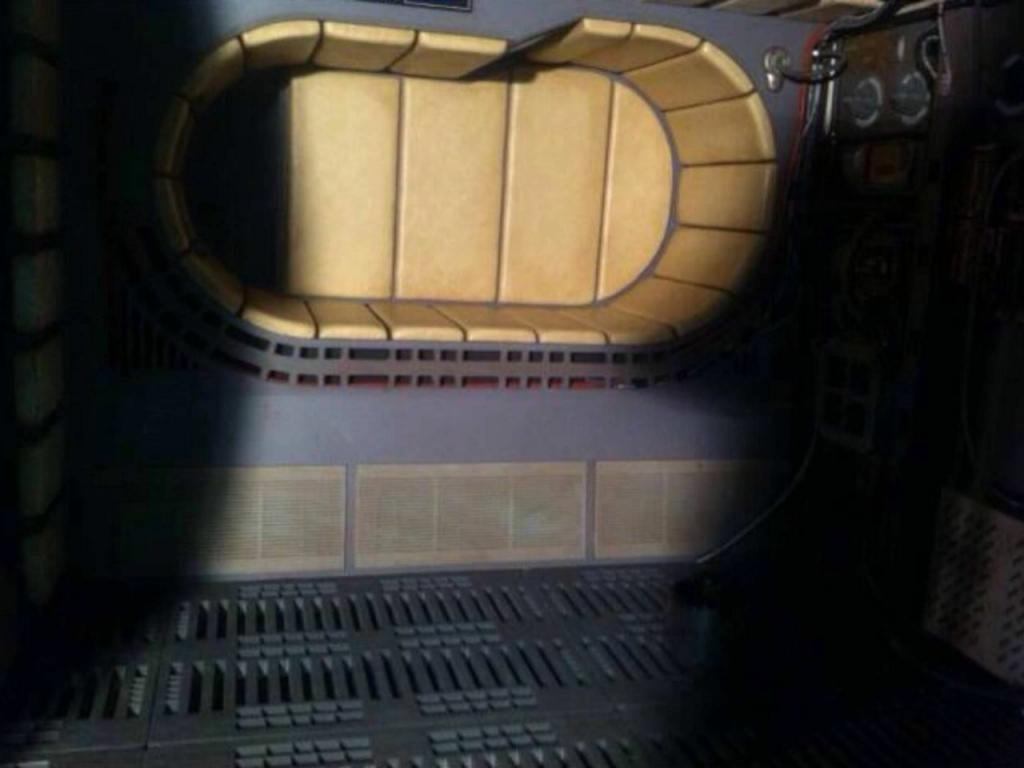 Special thanks to the guys at therpf.com forum for the images and their professional opinion about them. 🙂
SofaKing01 said:
Starkiller and I have been POURING over these newly leaked images and comparing them with original behind the scenes pics and screen shots. We're almost convinced that "if" these images are from EP VII – this is "THE" original center console from the OT. Starkiller is the authority and he's convinced! 

Starkiller noticed some key features from the original that appear on the EP VII pics. We think the cockpit itself has been recreated, but he's convinced the center console is original. 
SteveStarkiller added:
ah, but there's the rub. the tantive corridor they rebuilt looks great, but it's way off in many small details.

In this instance, the yokes, seats, and console are way too close to be anything other than the originals. They're trying hard, but like the tantive corridor, there would be more parts that were just not quite right.

I think they did a lot of redressing and rebuilding of those original parts, because I agree, I don't think they would have held up in storage after all this time. but I think they're original. There are certain "flaws" in the structure of the console that have me convinced.
UPDATE!
Also SteveStarkiller did a photomatch of the photos from a few months ago of the Falcon's interior under construction: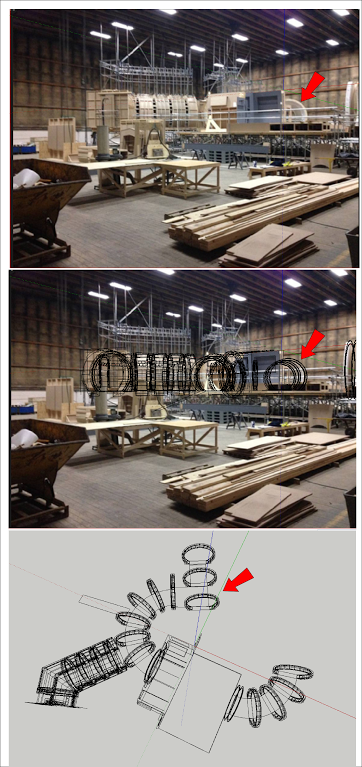 Thanks again guys. I think this really gives some more credibility to the photos. But as usual until there's an official confirmation by Lucasfilm and/or Disney this remains just a rumor.
UPDATE 2!
Even more photos (via StarWars-Union.de). I'm not sure about these…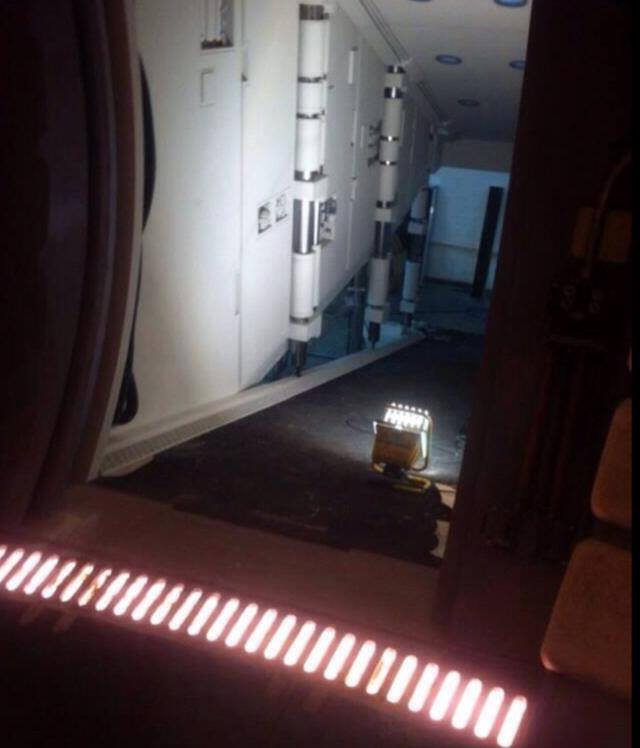 UPDATE 3!
Our friends from DeathStar.nl sent us 3 new photos also supposedly taken from the Pinewood set.: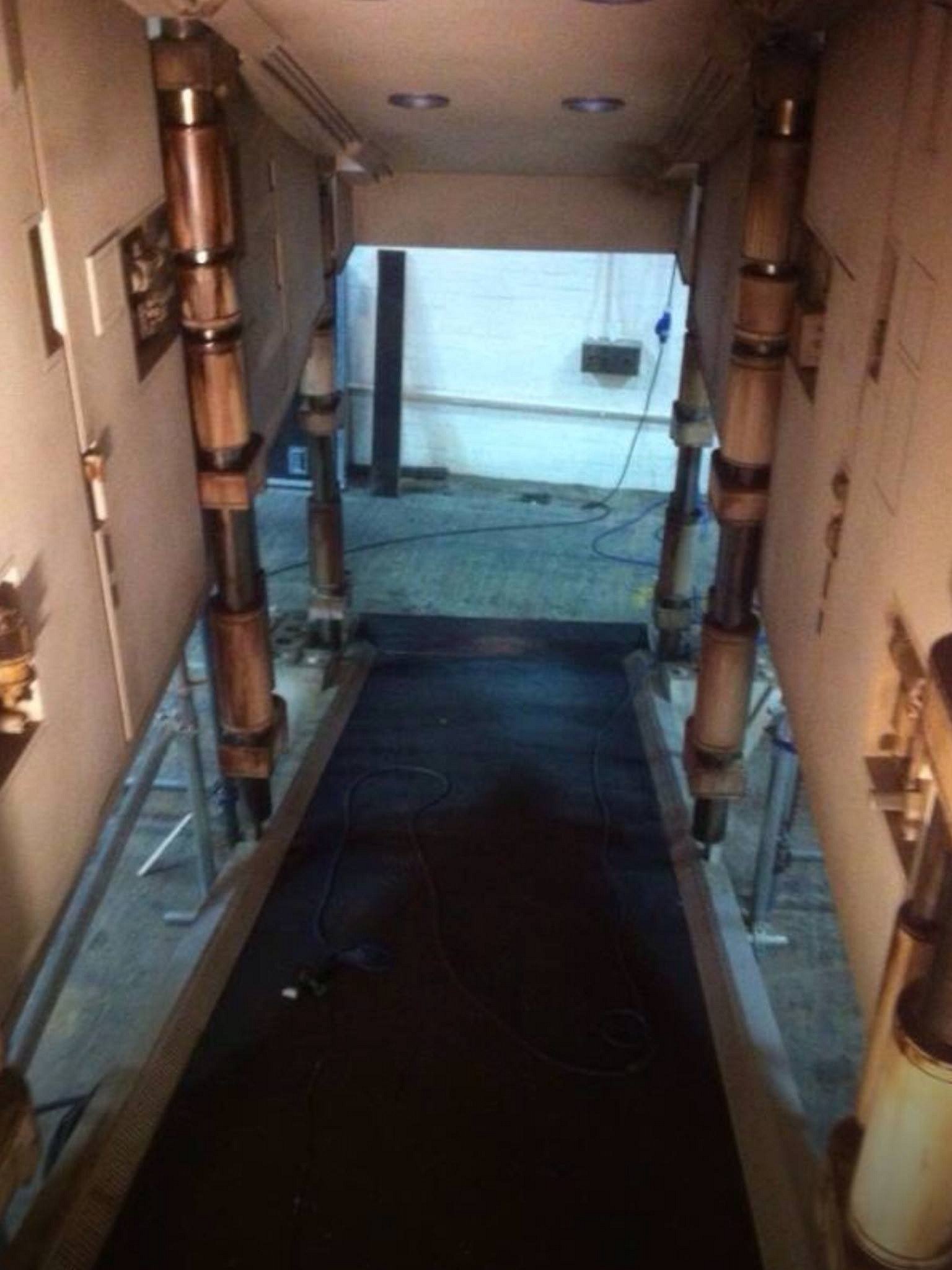 The photos from Update 2 & 3 obviously have been taken by the same person. But they look different from the rest. Also it's worth mentioning that the second photo of Update 3 had been posted by The Sun months ago when the incident with Harrison Ford happened. At that time we thought that the image was fake. If that's right then the rest of the photos from Update 2 & 3 are also fake. Still not sure about it but keep that in mind. Most likely not all pictures are legit.
Another interesting photo we received strikingly resembles a Star Destroyer bridge (with some small differences). Still it's possible that this ia an old photo from Revenge of the Sith.