UPDATE! Mark Hamill's Latest Jedi Look!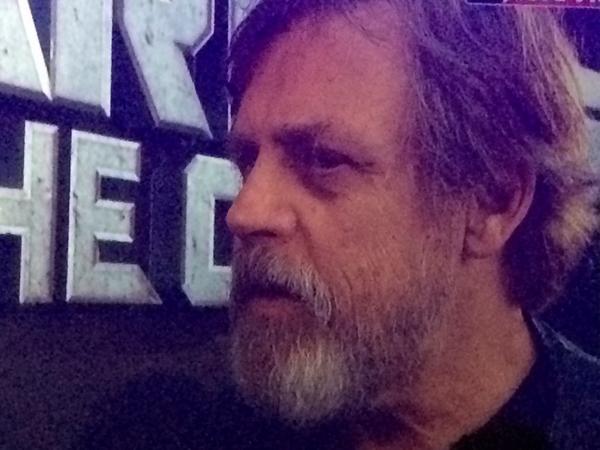 Now that's one cool looking Jedi…
SCOOP : Here is #LukeSkywalker #EpisodeVII : @MarkHamill , half @russellcrowe , half @jeffbridges ! Great Jedi look ! pic.twitter.com/TOc7jVgSog

— Dominique Delport (@domdelport) July 24, 2014

UPDATE!

And more from the actor on Episode VII (via bbc) (click the link for a video interview).

Mark Hamill, who has returned to the role of Luke Skywalker after more than 30 years, has said it feels like an "unexpected gift" to be back on a Star Wars set.

He said he was there to lend his support and grow a "contractually-obligated beard".

He praised the new generation of actors, including Daisy Ridley, taking part in Star Wars: Episode VII, in his first TV interview about the new film.