First Review of the Opening Episode of Star Wars: Rebels!
The upcoming animated series is the focus of the Lucasfilm Pavilion in the exhibit hall, and they even screened the first hour long episode. Hit the jump for the first impressions from the show…
From IGN:
MINOR SPOILERS!
First of all, don't be worried about the tone. The crew of the Ghost – Kanan, Hera, Sabine, Zeb, Ezra, and Chopper – is undoubtedly in the middle of dark times. The Empire's influence is strong throughout the galaxy, and it's not easy to push back against their control. You'll immediately get a sense of the serious risks and the lives that are at stake, but even the bleak moments are peppered with jokes and snappy back and forth.

 

As Dave Filoni and others have been explaining, Rebels is reminiscent of A New Hope. There were times when I felt like I was listening to Han, Chewbacca, Leia, and Luke – not because the characters or Rebels are exactly like them, but because the pace and spirit of the banter is definitely present. It hits the notes of humor and tragedy differently than The Clone Wars, yes, but it does include both aspects.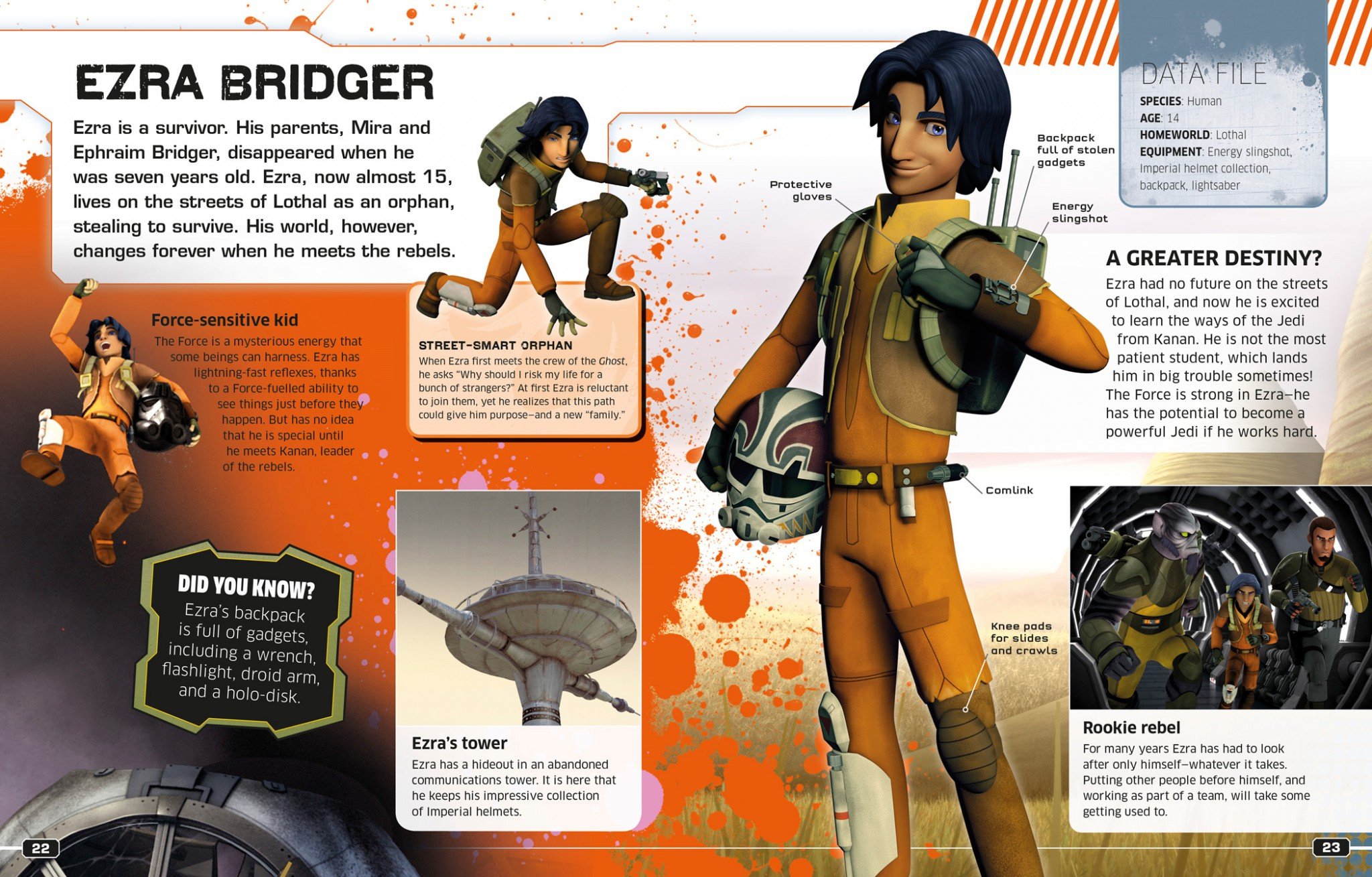 The premiere introduces us to the crew of Ghost and shows how Ezra first encounters them. It's both visually and emotionally engaging. The texturing of the sets on Lothal say much about the effect the Empire's having on the planet, and the animation of our heroes is expressive. I fell hard for Chopper's antics and felt more connected to Ezra than I expected I would.

 

Rebels has laughs and plenty of action, and the hour long episode doesn't waste a moment of dialogue. I was pleasantly surprised by the pacing and how much we learned without it feeling forced. The time period in between Episodes III and IV is a fascinating era to see more of, and honestly, it's touching to watch this ragtag group of heroes do what they can to fight back against the Empire.
Without giving anything away, there are also plenty of vehicles, uniforms, and effects longtime fans of Star Wars will be excited about. At the same time, newcomers and/or kids won't be left out in the cold.
October can't come soon enough.