UPDATE! This is Where Star Wars: Episode 7 is Being Filmed Right Now!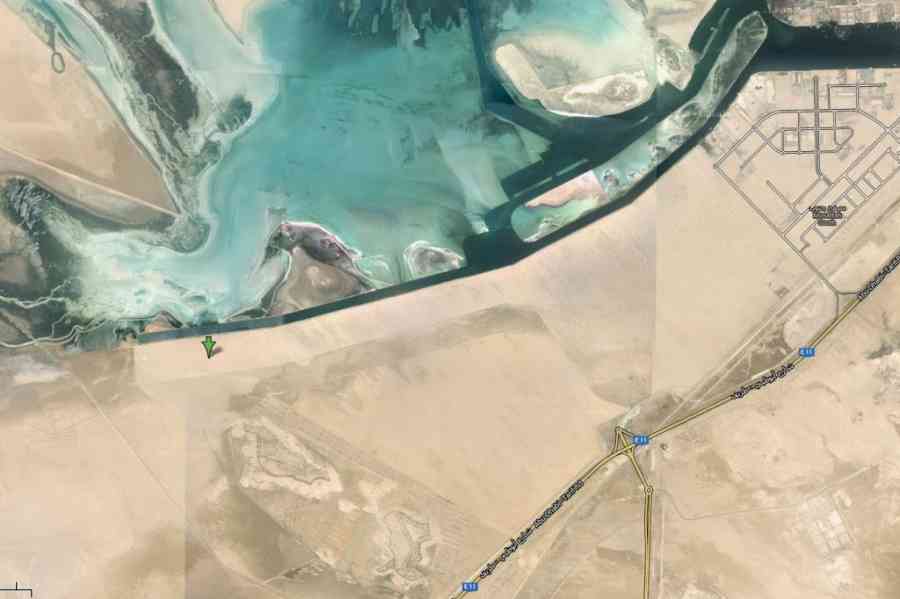 Intentionally or not, the officially revealed image on Instagram with the Episode 7 clapperboard from the first day of filming had a geolocation enabled. And the coordinates point to that place (green arrow) on the image above (cluck the image for bigger version). Yep, that's Abu Dhabi…
Just discovered that the Star Wars Ep VII Instagram teaser pic had geolocation enabled. Location? Abu Dhabi pic.twitter.com/72rupMhmmv
— Chris Kerns (@chriskerns) May 18, 2014
The coordinates can be found in the source code of the Instagram page with the photo. Too bad we can't zoom in as much as we want. It's really feels good watching the image and knowing where exactly the real magic happens. 🙂
Thanks to SHH member MagnarTheGreat for the great detective work.
UPDATE!
You can see some images from around those coordinates here.

The closest POI near those coordinates with an actual image from Google Maps is this: 🙂