UPDATE! Star Wars Bits. More on Fisher and Ridley. New Unlikely Episode 7 Title and More Episode 7 Rumors.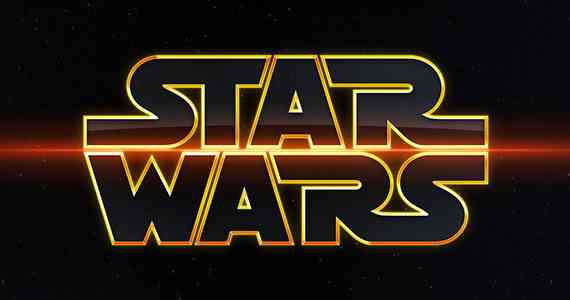 Hit the jump for another possible cheesy Episode 7 title as well as some comments on Fisher and Ridley and the trailer of the Lego Star Wars: The New Yoda Chronicles…

From BBC:
The actress Debbie Reynolds says her daughter Carrie Fisher is "all excited" about returning for the latest Star Wars film.
Fisher, who played Princess Leia in the first three films, will be reunited with original co-stars Mark Hamill and Harrison Ford.
Debbie Reynolds told BBC Radio 5 live's Up All Night: "There aren't many roles for women… so for them to consider the original princess is a great compliment to her."
Plenty more details about Daisy Ridley from the

Mirror
After the announcement, Daisy tweeted: "Overwhelmed by all the support. This is the greatest day of my life. I'm told I can't say who I'm playing yet, but it's exciting!"
Her dad Chris may be biased, but he's sure his 21-year-old daughter is the perfect personality to play a character who is half-royalty, half-action hero.
"She is an extraordinary lady, though not an easy one," he said at the family home in Maida Vale, West London, yesterday.
"But if anyone can handle it, she can. They train from morning till night learning all the things they do.
"They have a huge stage down at Pinewood with thousands of people involved and budget of God knows what. She's managing very well but she's very tired."

He said film-makers Disney, who have taken over the Star Wars franchise from its original creator George Lucas, are "terribly protective and everything is shrouded in dust sheets. They don't want to let anything out".
The proud dad says Daisy is already developing a close working relationship with her most famous co-star.
"She came home and said she'd had coffee with Harrison Ford and he said, 'Don't call me Mr Ford! Call me Harrison'," said Chris.
"He's a very sweet guy, though he looks terribly grumpy. She said he looks much better than he does in films and he's a much nicer guy."
Asked if Daisy was a Star Wars fan her dad said: "She is now!"
Definitely looks like she's Solo's daughter.
__________________________________
Get a first look at LEGO Star Wars: The New Yoda Chronicles episode "Escape from the Jedi Temple" in this new trailer. Featuring classic LEGO humor and characters from the entire Star Wars saga, "Escape from the Jedi Temple" is filled with the Force and brick-tastic fun.
As seen in the trailer, the Emperor debuts his new theme — "The Imperial March" — and doesn't react well at its lukewarm reception. Han, Chewie, Luke, Leia, Yoda, and the entire gang (including a blaster-toting C-3PO) are back, ready to take on Darth Vader and the Empire.
LEGO Star Wars: The New Yoda Chronicles – "Escape from the Jedi Temple" airs this Saturday on Disney Channel at 9pm ET/PT and this Sunday on Disney XD at 7pm ET/PT. Watch Disney XD users will also get a first look at the episode on Friday, May 2nd.
_____________________________________
Now the cheesy one. According to moviepilot the title of Episode VII will be The New Jedi Order. I don't buy it. It's too ordinary and have in mind that J.J. Abrams always has a thing for weird titles.


UPDATE!

More rumors from the same source:
An insider on Twitter has revealed several tidbits about Star Wars Episode 7 ahead of the BIG ANNOUNCEMENT on May 4th.
The insider claims that:
– The full title of the film is ' Star Wars: Episode VII – The Order of the Jedi. The film was rumoured to be called 'A New Dawn' but that has recently been revealed to be an 'in-canon' novel to be released soon.
– Oscar Winner Lupita Nyong'o is also in the cast. She will be playing a character called 'Asajj Ventress'. Nyong'o was not officially announced in yesterdays report but was one of the first names to have signed up after Mark Hamill, Carrie Fisher and Harrison Ford.
– Daisy Ridley will be playing a member of the Solo Family.
– Max Von Sydow will be providing his voice only to a character that will run right through the new Trilogy.
– Luke Skywalker will be the 'Obi Wan' type character of the new trilogy.
– Han Solo is the High Commander of the New Republic
– Leia is now the 'Queen Regent of the Republic'
– The Big bad is not a Sith Lord

Its expected that the Title and Story details will be announced in a press release on Sunday May 4th.

I doubt any major Episode 7 announcements will be made on May the 4th. Nevertheless some of these are worth mentioning.


______________________________


And some more clarifications about the Star Wars canon:


@kyle_newman @HolocronKeeper The novelizations of the seven films–including The Clone Wars–are canon.
— StarWarsBooks (@DelReyStarWars) April 30, 2014
To clarify, movie novelizations are canon where they align with what is seen on screen in the 6 films and the Clone Wars animated movie.
— StarWarsBooks (@DelReyStarWars) April 30, 2014