Happy Anniversary Everyone!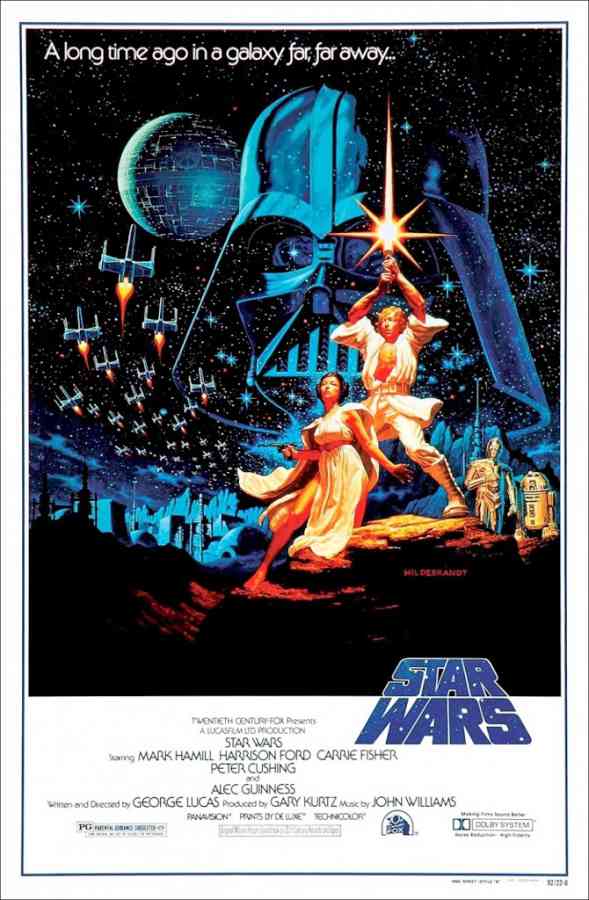 In our Happy Birthday message to the creator, George Lucas, I mentioned that he brought millions of people together from all over the world, brought us together as one, big, dysfunctional family. That happened 37 years ago today!



Happy Birthday Star Wars!!! On this day in 1977 droves of people lined-up, in some cases around the block, to see this weird sci-fi epic that was supposed to come out in Christmas of 1976. Because of various production problems, A New Hope, then only known as Star Wars, was pushed back to the spring of '77 and the "Summer Blockbuster" was born! You're welcome Hollywood!
We would be remiss if we didn't also acknowledge and thank Disney for taking up the mantle and promising to offer fans Star Wars FOREVER! Yes, it was George who started the ball rolling on the Sequel Trilogy and would have in fact saw the trilogy through to the end. However, we don't know that he would have continued on with all the various shows and spinoff projects that we will now get. So thank you Disney as well.

Of course we all know that May the Fourth is the "official" Star Wars day, but I would hope that everyone around the globe will do something "Star Warsy" today in honor of the film that started it all. Now 37 years later, some billions of dollars grossed, some millions of fans entertained with new ones emerging everyday, we wait impatiently for the next installment of our — the world's — most beloved saga.




Happy Birthday Star Wars!!! And Thank You, George!!!