Carrie Fisher at The Backstage At The Geffen: We're Not Supposed to Talk About Star Wars.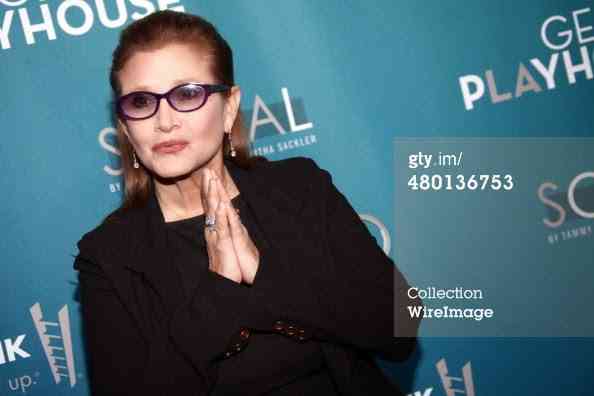 Carrie Fisher attended the Backstage At The Geffen annual fundraiser held at Geffen Playhouse on March 22, 2014 in Los Angeles, California. She made a brief comment about the upcoming Star Wars movie…

The interview is pretty cool but things became really funny when the reporter asked Fisher about the upcoming Star Wars films:
Reporter: Are you looking forward to working on the next Star Wars?

Fisher: I don't know that I am. You know, we're not supposed to… I'm the worst person. Don't ask me things…
Carrie is looking great and she really can't hide the truth. It's funny that she said "we're not supposed to…"! Also she is writing a new stage show that she'll be doing this time in London…. close to the Episode 7 sets I guess. 🙂
Source: MagnarTheGreat from the SHH forums.