Update! ABC News: Lucasfilm States Multiple Films Still in Development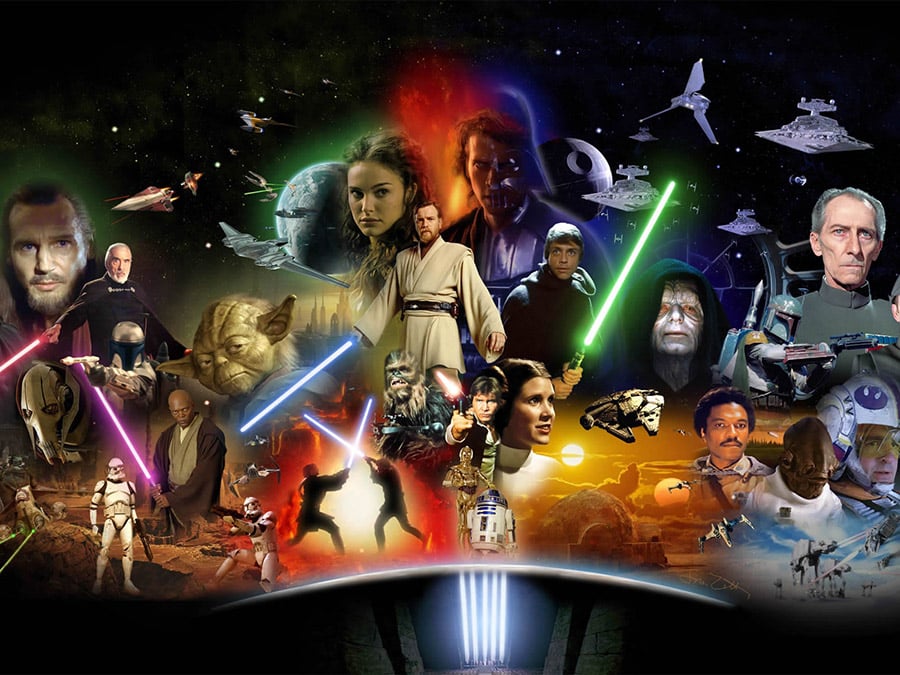 On the heels of a major report yesterday, a clarification of sorts has come from Lucasfilm via ABC News. Lucasfilm states that despite yesterday's report that the 'Star Wars Story' standalones have been put on hold, multiple films beyond what have been announced are still in development. 
Clayton Sandell of ABC News has been told by Lucasfilm that despite the recent report of a standalone shutdown, multiple additional films are being developed:
Lucasfilm told ABC News there are still "multiple" Star Wars films currently in development that have not been officially announced. Those projects are moving forward separate from an already-announced "Star Wars" trilogy being overseen by "The Last Jedi" director Rian Johnson and another series of movies from "Game of Thrones" producers David Benioff and D.B. Weiss.
While Lucasfilm doesn't get into specifics here, we take them at their word that projects beyond what have been officially announced are in development (so in addition to Episode IX, The Benioff and Weiss films, and Rian Johnson's trilogy).

But this does not confirm anything regarding yesterday's reports that specifically mentioned a Kenobi and Boba Fett project being halted. It is possible these two projects were indeed put on hold while others are in the works. Being that several different outlets (including us) all separately heard similar things about those projects, we remain curious about it all.
You might recall last year The Hollywood Reporter issued an exclusive with Stephen Daldry attached to make an Obi-Wan Kenobi film. Well now another site well known for casting news had this to say about the rumored Kenobi project:
Apparently, Daldry left KENOBI way before SOLO's opening weekend. Not entirely sure SOLO's box office had anything to do with his exit. pic.twitter.com/SmKTLuje2M

— Christopher Marc (@_ChristopherM) June 21, 2018
The world of unofficial news reporting is a roller coaster, and we do the best we can to get you as much information as possible free of the filter of a big eared lovable animated mouse public relations squad, because just like you, we are fans who can't get enough information about this wonderfully stupid space opera saga we all love so much. So keep it here and we'll update you as we hear more!
SOURCE: ABC News
UPDATE!
After ABC's report, Collider's Steven Weintraub defended his report mentioning again that the story they ran yesterday was confirmed from several sources:
My report is accurate. Double sourced. ABC is owned by Disney. Perhaps trust the independent site that has a pretty good track record.

— Steven Weintraub (@colliderfrosty) June 21, 2018
Again, I want to say that we've also heard about LFL rethinking the spinoffs and putting them on hold from a completely different source. As they say – when there is smoke, there is fire. I would say that perhaps there is some truth in both ABC's and Collider's reports, and we'll just have to wait and see how things will unfold in the future
Also EW's Anthony Breznican hinted on Twitter that no Star Wars stand-alone movies are being canceled:
"So you believed the story that said Lucasfilm was canceling the Star Wars stand-alone films…" pic.twitter.com/kMdAfSk4Nn

— Anthony Breznican (@Breznican) June 22, 2018
But there was no report that said they were cancelling them, said they were putting them on the back burner. Which they are, you don't agree?

— Kristian Harloff (@KristianHarloff) June 22, 2018
But then again Collider's and our report never said that they are being canceled. Still, it's good to know that at least some of these projects still have some life left in them and may happen in the foreseeable future. The question is, which are they?
Peter Sciretta from SlashFilm joined the tweeting party dropping the bomb that the pre-production on Obi-Wan was shut down.
To be fair, it seems like preproduction on Obi-wan was shut down. There is something to this report but Disney is denying that all future Star Wars Storys are on hold, but isn't willing to say which films aren't on hold.

— Peter Sciretta (@slashfilm) June 21, 2018
Together with the other report that Stephen Daldry left Kenobi even before Solo hit theaters suggests that there are indeed some troubles with this production, although this project is not even officially announced.
As you see, a lot is going on right now behind the scenes and things are pretty vague at the moment. We will keep you updated if new information is released.
John Hoey is the Lead Editor and Senior Writer for Star Wars News Net and the host of The Resistance Broadcast podcast
"For my ally is the Force, and a powerful ally it is."