Hit the jump to find out the latest funny tweet from Bad Robot, Ewan McGregor's thoughts on his involvement with Episode 7 and how does Lucasfilm's new office in Singapore look…



As you remember few months ago Bad Robot tweeted the following image: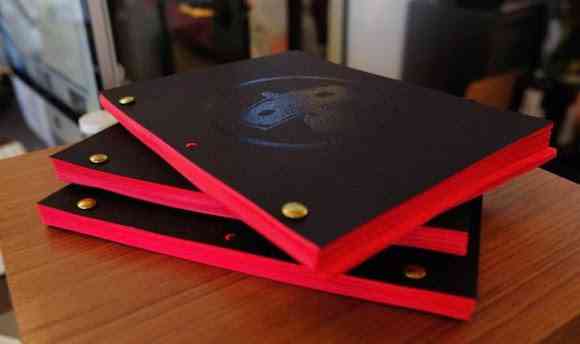 Many people (including me) assumed that it was the Episode 7 script. And maybe it was. Then we got the news about the script rewrites and the change of Michael Arndt with Lawrence Kasdan. Later Disney's chairman Alan Horn revealed that script is expected to be ready in January 2014.

Today Bad Robot made another script tweet. Could this mean that the final Episode 7 script is ready? Who knows. Nevertheless the tweet is pretty funny and some of the comments are even funnier:
Bad Robot's commitment to preserving analog technology means that printing out a script typically takes us 3-4 days. pic.twitter.com/0fC39zkKe2
— Bad Robot (@bad_robot) January 17, 2014
@bad_robot Oh so is this why Episode 7 got delayed?
— Jason Camper (@JayCamper) January 17, 2014
@bad_robot How about carving everything in stone? That's even more old school analog.
— Michael S. (@BlackArr0w) January 17, 2014
_____________________________



While discussing with CNN his latest movie "August Ostage County" Ewan McGregor briefly talked if he will be making an appearance in the new Star Wars movie. Here's what he said:
Q: Are you going to play Obi-Wan in Star Wars 7?
A: I've been sitting next to my phone for 3 months now and nobody has called. I don't think I'm going to be in it. If they call I'm ready. I'll put on the cloak.
_______________________________________



Lucasfilm just opened up their new office in Singapore, which is named after the Sandcrawler vehicle from Star Wars: A New Hope. George Lucas and Kathleen Kennedy were attending the event. Kennedy said:
"When we first opened our Singapore studio in 2005, the local [Singapore] digital production landscape looked very different. It was relatively small, with a limited talent pool and virtually no visual effects work being done… By investing in local talent we've been able to significantly grow our Singapore studio into a world-class digital production facility."
Workers in the new building, which is owned by Lucas, will focus on digital effects and animation for movies like "Transformers 4," "Avengers 2" and the upcoming "Star Wars" films.The 242,190 square-foot building won't just be used by Lucasfilm, according to Bloomberg. Office space will also be taken up by The Walt Disney Company Southeast Asia operations and ESPN Asia Pacific.
Source: Variety