'Obi-Wan Kenobi': The Series Is a Character Study in Which Obi-Wan Realizes Anakin Survived
Only a few days separate us from the release of the first two episodes of Obi-Wan Kenobi, and the cast and crew are actively promoting the series on social media and via interviews with several outlets. As part of those press rounds, director Deborah Chow recently spoke to Gizmodo and clarified one of the key aspects that made them realize Vader had a role to play in the series.
When crafting the story, both Chow and writer Joby Harold realized that, in order to do a proper character study of Obi-Wan, they would need to explore what's important to him. His life post-Revenge of the Sith was defined by the fact that he thought he'd killed Anakin after he'd turned to the dark side. However, when A New Hope begins, Ben Kenobi is already aware of what happened: "A young Jedi named Darth Vader, who was a pupil of mine until he turned to evil, helped the Empire hunt down and destroy the Jedi Knights. He betrayed and murdered your father", he said to Luke.
The writer-director duo realized there must have been a key moment in between the movies in which Obi-Wan learned that Anakin had survived and become Vader. That was one of their motivations for bringing him into the story:
"[Obi-Wan] believes he killed [Anakin] at the end of Revenge of the Sith. I think that's something that's sometimes a little bit overlooked, but it's quite significant. So for us, on the show, he doesn't know [Anakin is alive] yet.

One of the biggest questions [head writer] Joby [Harold] and I were always asking is, 'How did he go from the end of Revenge of the Sith where he's this warrior screaming on the banks of Mustafar to sort of the calm and the peace of Alec Guinness? Something obviously happened in that 20 years and in large part that's the story we're trying to tell."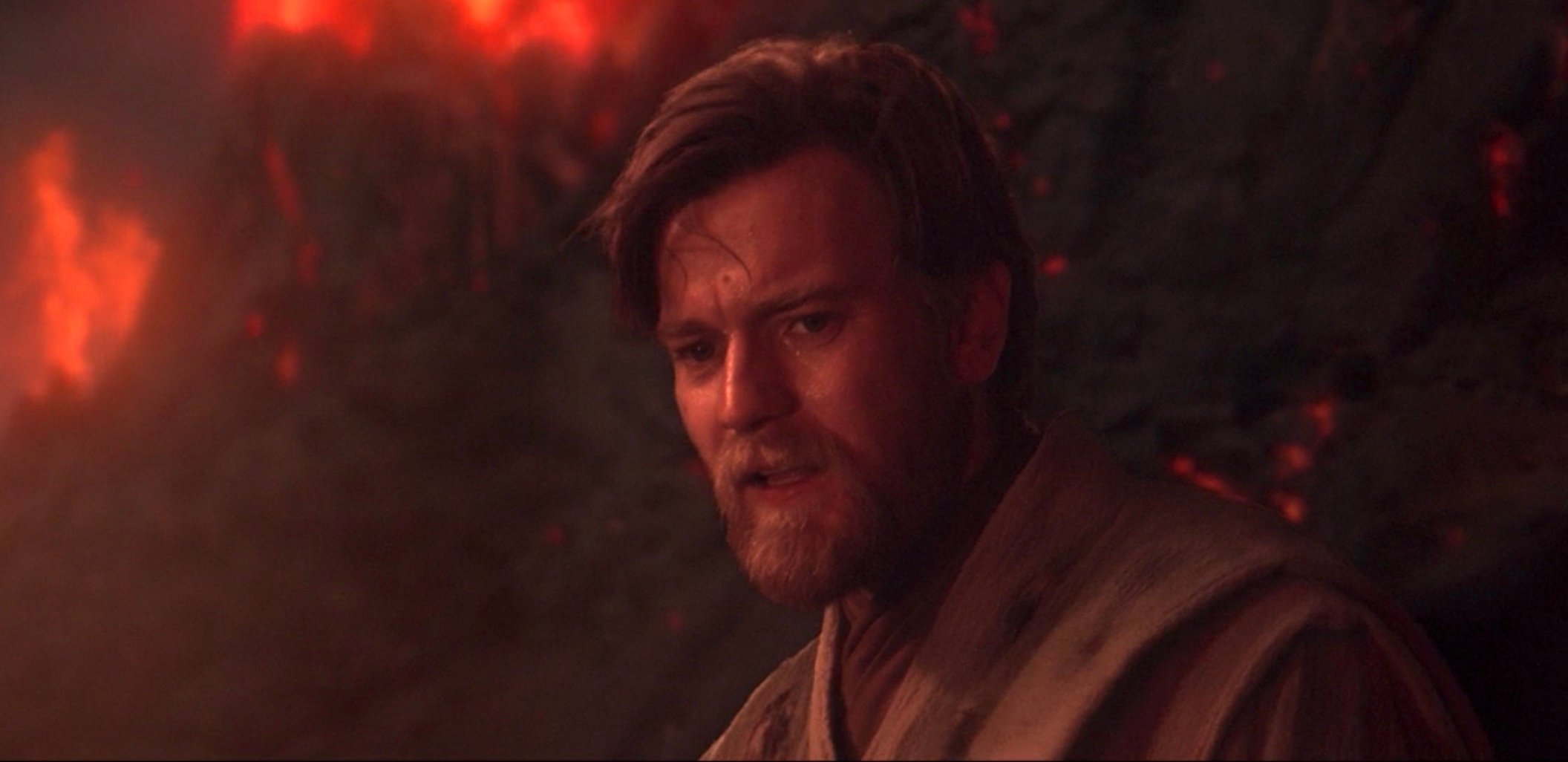 But if they were going to tell that story, they needed to be very careful not to contradict what happened in A New Hope, when it is said the master and his former apprentice haven't seen each other in a long time. As Chow said, it was really important for them to be respectful of that other iconic moment in the 1977 film:
"It's something we really did look at and obviously, it's not something you do lightly. We didn't want to bring [Darth Vader] back just for the sake of bringing him back. But really, it came out of, we're trying to do a character show. It's called Obi-Wan Kenobi. So we really were looking at him going, 'What's been important in his life? Where is he at this point?' And we're coming out of Revenge of the Sith. And obviously, everything that happened with Order 66 and Anakin and so much of that weight is coming into the series with us that it just felt natural Anakin/Vader would be part of this. It's so connected to where he is in his life at this moment."
Shortly after Hayden Christensen was announced to be back as Vader, our own John Hoey wrote an editorial on how A New Hope could inform us about what is going to happen in Obi-Wan Kenobi. You can check it out here.
It's very evident that Chow and her team approached Obi-Wan Kenobi from a place of love and respect, trying to avoid overwriting canon for the sake of fanservice. The highly anticipated series will finally debut its first two episodes next Friday, May 27th, and will air the rest weekly on Wednesdays. Stay tuned for more news as well as our reviews of each episode.
Miguel Fernández is a Spanish student that has movies as his second passion in life. His favorite movie of all time is The Lord of the Rings, but he is also a huge Star Wars fan. However, fantasy movies are not his only cup of tea, as movies from Scorsese, Fincher, Kubrick or Hitchcock have been an obsession for him since he started to understand the language of filmmaking. He is that guy who will watch a black and white movie, just because it is in black and white.