'Obi-Wan Kenobi': Rupert Friend Talks Makeup, Lightsaber Training, and Defining the Character for Live-Action
Ever since it was initially rumored that the Inquisitors would appear in the upcoming Obi-Wan Kenobi series, many Star Wars fans have been excited to see what these characters would look like in live-action. We finally got a glimpse of them in the show's first teaser back in March, and we saw them again in the Star Wars Day trailer.
As many fans know, these deadly Jedi hunters are led by the Grand Inquisitor, who made his debut in the Rebels animated series, in which he was impeccably voiced by Jason Isaacs. Now actor Rupert Friend portrays the character in his first live-action appearance in Obi-Wan Kenobi. Entertainment Weekly recently interviewed Friend about his role in the series, and he discussed a variety of topics, including his character's backstory and how he created his own version of the feared villain.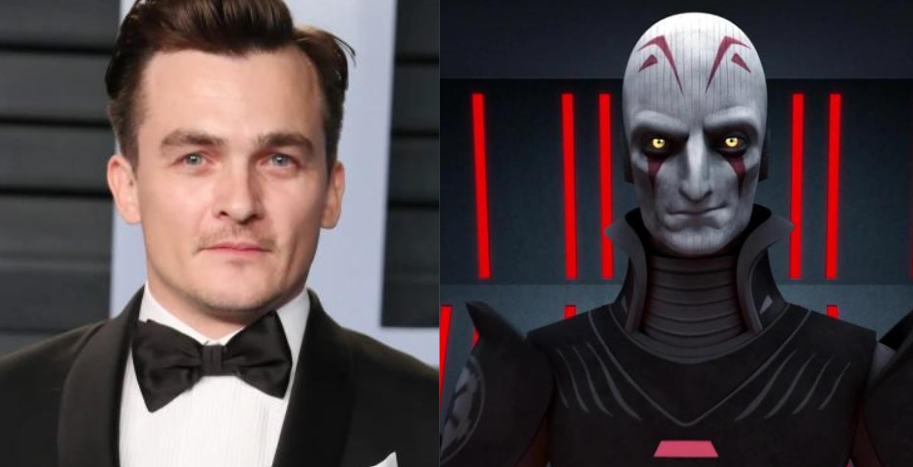 Like many other actors who've joined the Star Wars universe in recent years, Friend is a longtime fan of the saga, and he described being part of Obi-Wan Kenobi as a "boyhood dream come true". Friend was aware that the Grand Inquisitor had previously appeared in animation, but he made the conscious choice to avoid watching Rebels so that he wouldn't accidentally imitate that version of the character with his performance:
I really wanted to honor the character as I saw him, and so I almost deliberately did not see the animated interpretation. Myself and [director] Deb Chow and [writer] Dave Filoni and all of the guys really wanted to do something fresh that honored and was faithful to the spirit of the character without doing a kind of impression of anybody else's interpretation.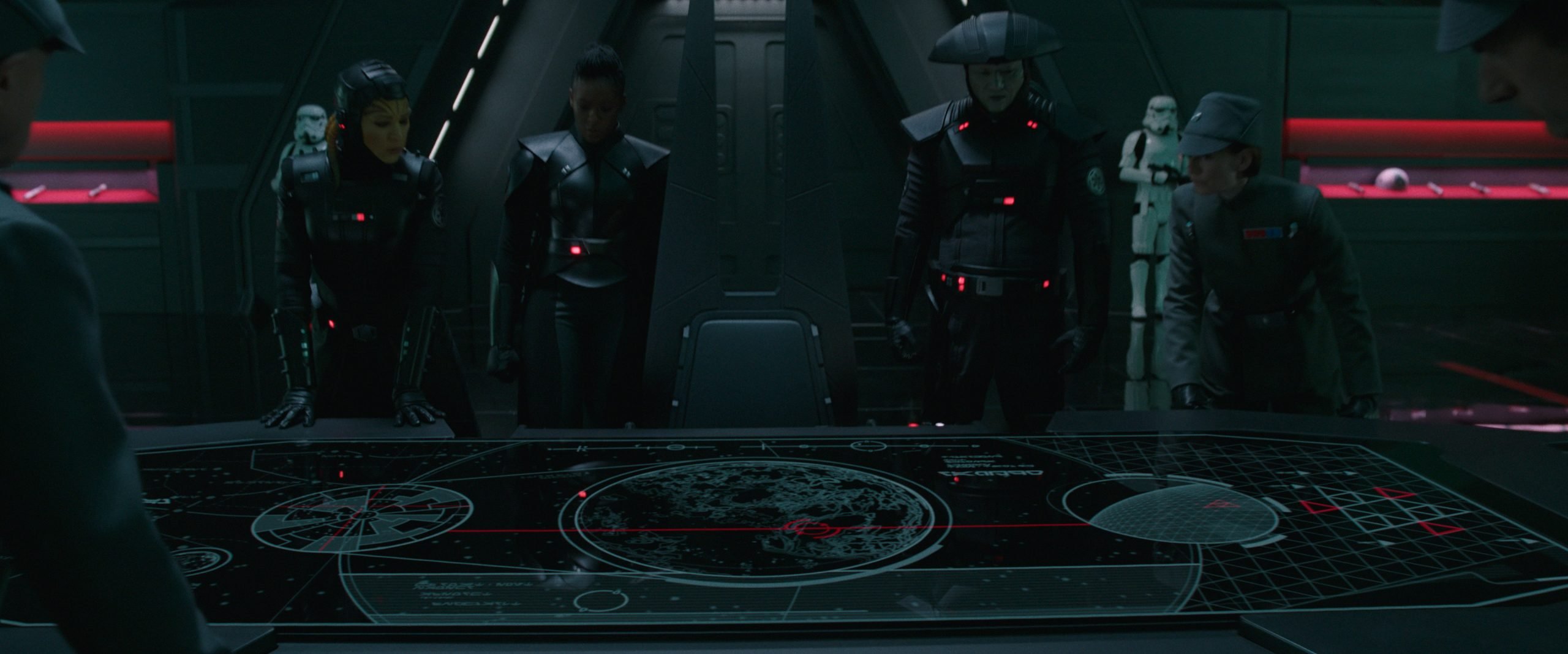 Friend also spoke in-depth about the character's backstory, his lightsaber, and his Force abilities. Fans of Rebels will no doubt find the actor's descriptions of the Inquisitor's Jedi hunting skills excitingly familiar:
Okay, so basically the Grand Inquisitor is the chief of the Inquisitors, and he reports directly to Darth Vader. He's a pretty powerful member of the dark side. And some people who aren't familiar with Star Wars may or may not know this, but he used to be a Jedi. He used to fight for the forces of good as a temple guard. And he also is one of the people who trained Jedi in fighting styles, so he knows all the things that they know about fighting, and that makes him a pretty fearsome opponent.
Obviously, he's the master of the Force. But to me, it's that economy of power that demonstrates a truly powerful figure. As in, he's not running around like a headless chicken chasing after people left, right, and center. There are plenty of lower minions who can do that. He's the one who's trusting the Force, trusting his gut. And he honestly, like a kind of expert rat catcher, just really feels he can sniff out any Jedi hiding anywhere, anytime. So if I were a Jedi and I were being hunted by this guy, I'd be pretty afraid.
Of course, it takes lots of preparation to play a character as fierce and intimidating as the Grand Inquisitor, and Friend put in the time and effort to perfect everything from the character's fighting style to his voice:
Lightsaber training is amazing. I mean, the stunt guys on Star Wars are the best in the world. So every time you show up to play, as I call it, it's like playing in the best sandbox or the best adventure castle in the world. Because I think that everyone understands that people that fight with these techniques, people that have studied the way of the Jedi — there is a smooth, silent, deadly efficiency to everything.

It's not two guys brawling in a bar. These are master, master swordsmen, masters of pretty much all the martial arts you could imagine rolled into one. So there's almost a balletic quality about it that I find very, very beautiful.
…one of the lines that [Joby Harold], the writer, had written was when the Grand Inquisitor speaks, he's a being who enjoys the sound of his own voice. He's one of those guys who, if you didn't stop him, would just talk and talk and talk. And I'm not giving anything away by saying we're going to experience that in the show. He has this very juicy way of enjoying himself. And I just thought, what does the guy who enjoys the sound of his own voice sound like? And that's what we got.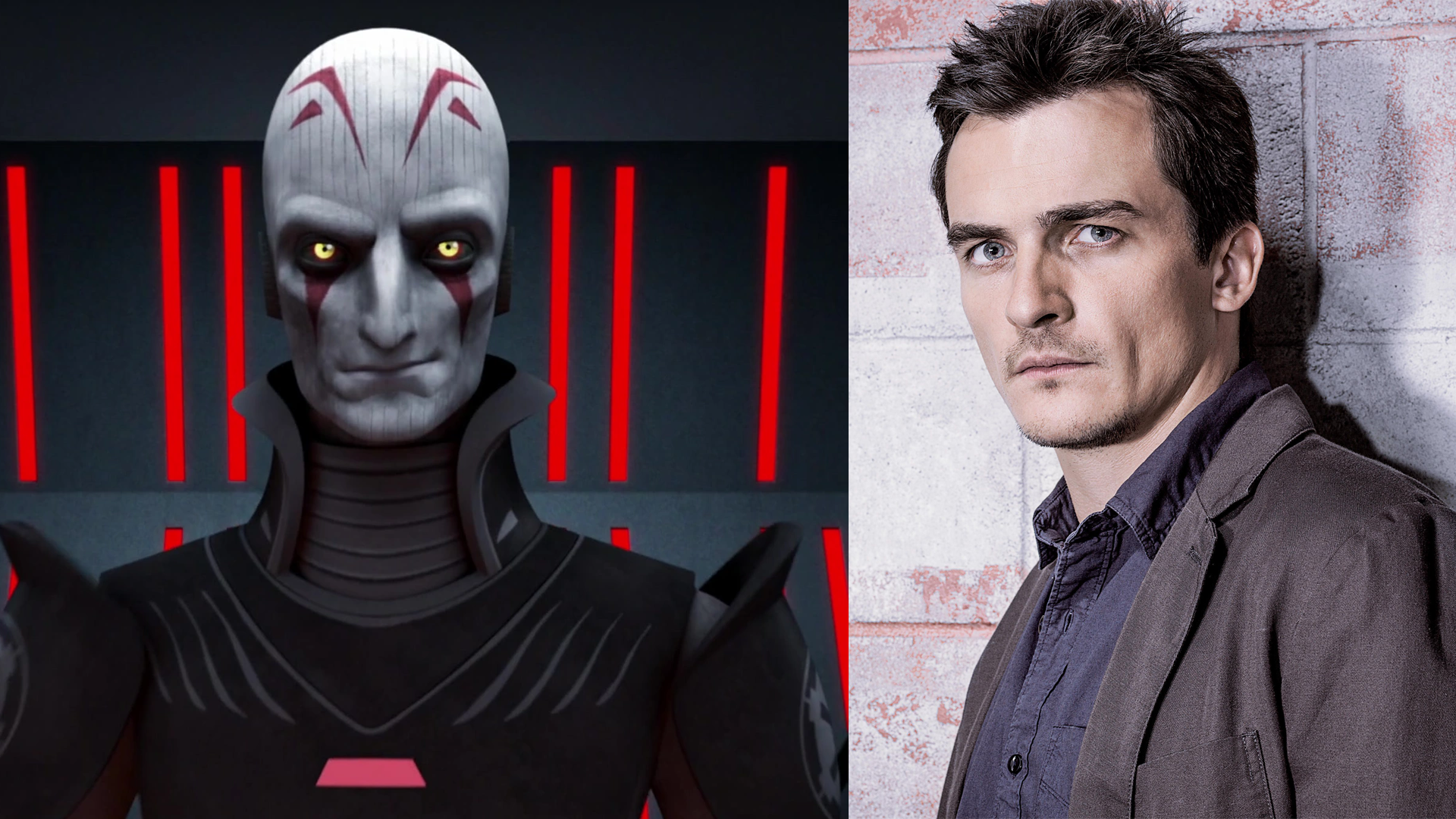 Naturally, actors often have to sit for an extensive makeup session when they portray an alien character. Given that the Grand Inquisitor is a Pau'an, Friend had to spend hours in a makeup chair each day he filmed scenes:
It was four hours a day. And I worked with the most incredible team of prosthetic artists, as well as makeup artists, as well as prosthetic makeup artists. So I had, most mornings, six hands on me from 3:00 in the morning until 7:00 when the rest of the gang arrived. And it was just such a thrill to see this extraordinary creation come to life before my eyes each morning, from within my own head, if that makes sense.
Friend has spoken previously about how keeping the character's suit and makeup on for hours at a time made him sweat. While he reiterated that point in this interview, he also mentioned how much he enjoyed wearing the armor:
Well, the cape was extraordinary. All the armor together weighed about 45 pounds. So having that kind of just sitting on you, again, it's this feeling of immense potential that ripples underneath. The cape itself is weighted with chains, basically so that it moves in a badass way. And yeah, you feel pretty invincible with all that stuff on.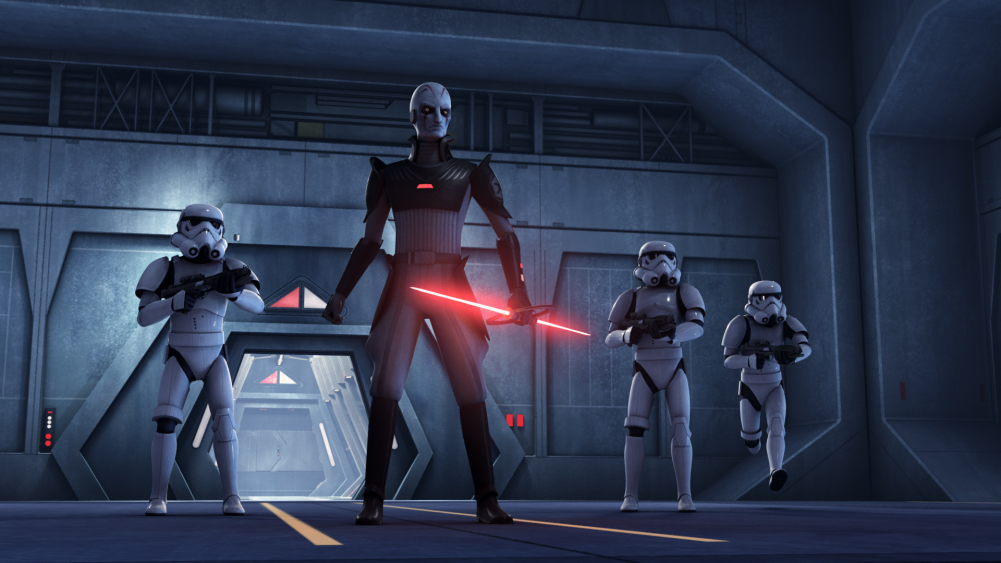 Given the show's placement in the Star Wars timeline, it has a mix of new and returning characters. We know that the Grand Inquisitor survives to participate in the events of Rebels, so it's possible that the character could have more live-action outings ahead of him. When asked if he'd be interested in reprising the role, Friend had this to say:
Well, it's a really good point because one of the things I'm loving about seeing the Star Wars universe unfold and expand is that crossover thing. It's seeing characters who are in a limited world, are crossing over into a movie or back into a game, even. And I think that the characters are so thoroughly created and so exciting to watch that the world lends itself to that sort of crossover.

So I would be completely open to it. I loved playing the part and would love to see what happened if he were to interact. Or, if you read his kind of timeline, there are some really fascinating things where he is turned into a hologram, and he decides to jump to his own death because he says that there's some things that are worse than death, referencing Vader's punishment. And obviously our period doesn't cover that. So if they decide to explore that, I would think that would be pretty thrilling.
Based on Friend's answers in this interview, it's clear that lots of care and consideration went into the Grand Inquisitor's first live-action appearance. Everyone from Deborah Chow, the writing team, the makeup and costuming departments, and of course Friend himself gave their all to make this new version of the character something to remember. In just a week, we'll see Rupert Friend and the rest of the cast in Obi-Wan Kenobi when it premieres its first two episodes on Friday, May 27.
For the full interview, check out Entertainment Weekly's full article.
Eric has been a fan of Star Wars ever since the age of five (or so) when his parents sat him down in front of a TV with pizza and a Sprite and showed him the original trilogy. He keeps trying to convince more fans to read the amazing 1980s Star Wars newspaper comics by Archie Goodwin and Al Williamson. When he's not reading, watching or playing Star Wars media, he's often enjoying other great fantasy and science fiction sagas or playing roleplaying games with his friends.