Zack Snyder Pitched 'Star Wars' Movie to Lucasfilm Prior to 'The Force Awakens'; Redeveloping as Original Project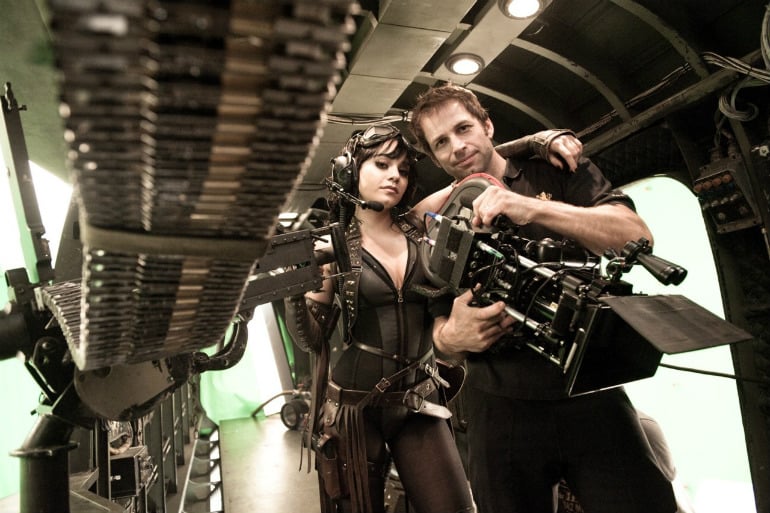 Zack Snyder has confirmed long-standing rumors that he pitched a Star Wars project – inspired by Akira Kurosawa's Seven Samurai – to Lucasfilm. He is now reworking that concept as an unaffiliated story, although said project has not received a green light from a studio.
While speaking on the Happy Sad Confused podcast (hat tip The Playlist), Zack Snyder discussed his planned idea for a Star Wars movie involving a group of Jedi long before the events of the Clone Wars. Snyder has explained that he's since moved forward with the concept into something that's more of his own creation:
"We talked about it, but it never [happened]. I've been working on it away from the Star Wars universe, on my own, as a sci-fi thing… It's still a sci-fi thing. It's the same story. Now, I'm just going to let Star Wars be Star Wars."
There were rumors a few years ago that Snyder intended to put Yoda in a major role in his story, but he personally hasn't said anything of the kind, so it very well could be nonsense. In any event, it seems like his expensive restoration of Justice League is most likely it for Snyder where the IPs of other creators are concerned, and he'll likely spend his efforts developing original properties free from fan expectations and preconceptions, like Army of the Dead. Snyder is pushing for this original project to have new life as a sci-fi film or show free from any creative connections to the galaxy far, far away.
Longtime readers of ours may be getting a case of déjà vu with this talk of Zack Snyder wanting a standalone Star Wars movie: it was previously noted that he had pitched the Seven Samurai idea to Kathleen Kennedy while they were searching for a director for Episode VII, which he was not considered for – or interested in – directing. Snyder presented the movie as a standalone film. (While Snyder didn't work on Star Wars, you may recall we were treated to some fun crossover images between the casts of The Force Awakens and Batman v Superman: Dawn of Justice out of J. J. Abrams and Zack Snyder being friends in real life.)
Zack Snyder's Justice League is currently streaming on HBO Max and Army of the Dead is available on Netflix and playing in select theaters.
Grant has been a fan of Star Wars for as long as he can remember, having seen every movie on the big screen. When he's not hard at work with his college studies, he keeps himself busy by reporting on all kinds of Star Wars news for SWNN and general movie news on the sister site, Movie News Net. He served as a frequent commentator on SWNN's The Resistance Broadcast.