Preview: Get That Yarn Ready for Star Wars – Knitting the Galaxy from Insight Editions
Ready to hunker down as the weather gets cold and the days get shorter? Looking to take your eyes away from those Zoom meetings, notifications, or binge watching? Or, maybe you're interested in picking up a new hobby or rediscovering an old one? Well, Insight Editions has a book due out early next year for Star Wars fans looking to pick up knitting needles for the first time or dust off the old ones hidden away. Star Wars: Knitting the Galaxy by Tanis Gray will get your yarn spinning for a variety of creations from the galaxy far, far away.
From droid-themed pillows to lightsaber socks, author Tanis Gray has designs across the spectrum of beings, clothing, and technology in Star Wars. Gray's resume is impressive, with over five-hundred knitting designs for several different projects, she's brought her expertise to Star Wars and come up with some really cool projects. To name a few: Leia's Hoth vest, Padmé's battle wrap, Luke's flight vest, Porgs, Darth Vader pullover, and a pocket Yoda.
Check out some of the designs for yourself!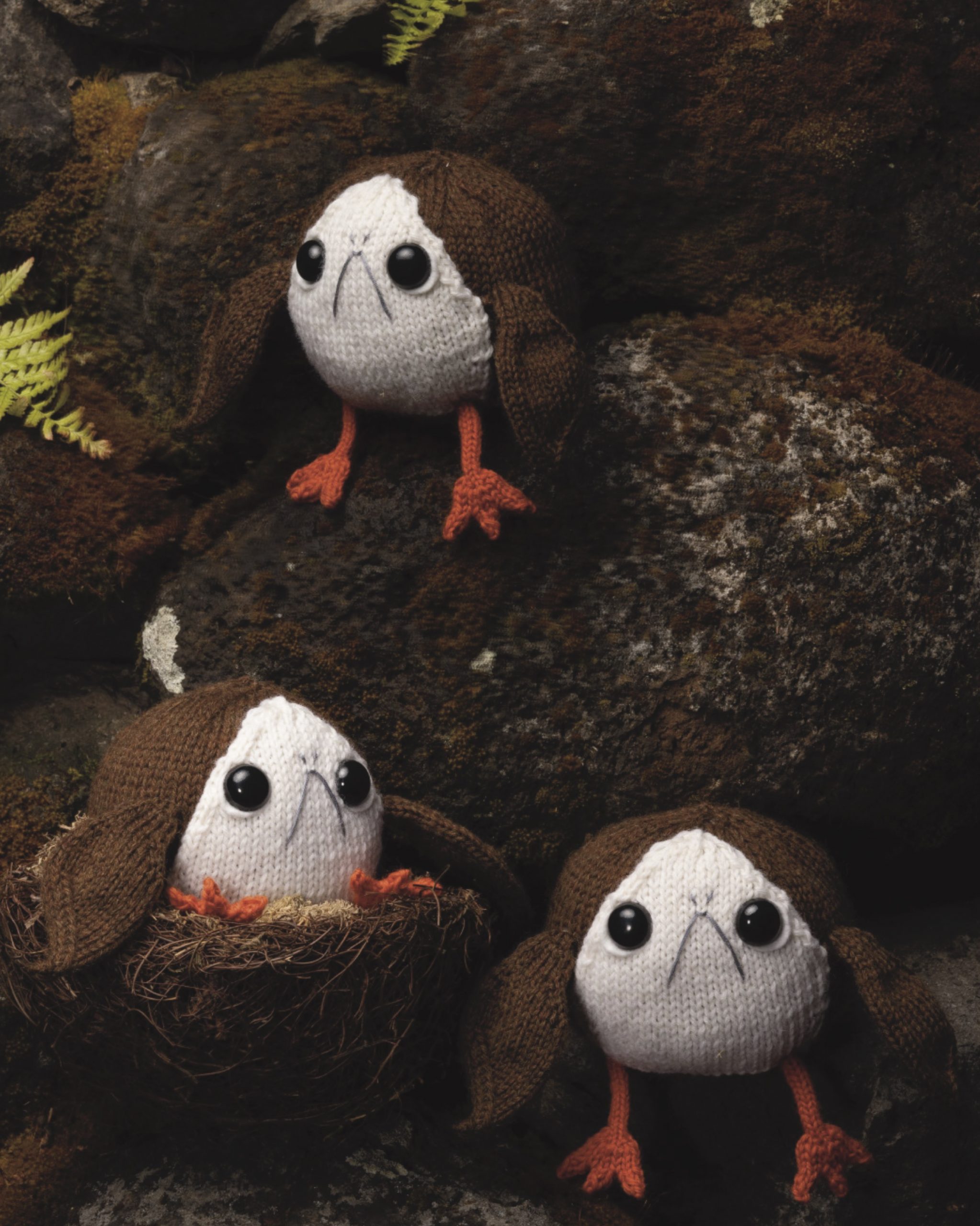 With over twenty-five projects, Star Wars: Knitting the Galaxy will keep you and whoever may join your stitching circle busy for a while! Some of the most popular knitting influencers on Instagram and Raverly have contributed to the project as well, so there will be quite a selection. And this isn't only for Jedi Masters of knitting, projects range from all skill levels, so even a youngling knitter like myself can approach them! One of the best things about Star Wars is what fans create from the stories, visuals, and characters. Star Wars: Knitting the Galaxy looks to continue that tradition.
Star Wars: Knitting the Galaxy is available for pre-order and will be released January 26th. Stay tuned to Star Wars News Net for a full review!
Kyle Larson lives in Portland, Oregon. When he's not running trails, he's reading and writing.