UPDATE! 'Republic Commando' Composer Has Reworked 'Vode An' Song For A Future 'Star Wars' Project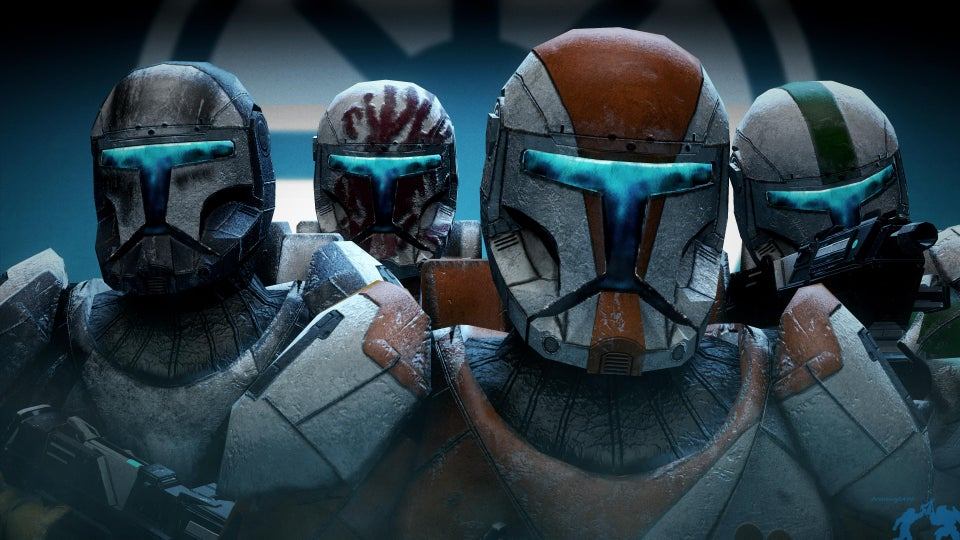 Anyone who has played the Star Wars: Republic Commando game can instantly recognize "Vode An", the Mandalorian war chant featured on the title screen that also plays throughout several memorable sequences. Not that long ago, the composer of Republic Commando confirmed that "Vode An" would be appearing in a future Star Wars project.
If you're unfamiliar with the sound of "Vode An", then I suggest that you get acquainted with it while reading the rest of this article:
Anyway, Republic Commando composer Jesse Harlin talked with a fan about his work on the Mafia: Definitive Edition score,  which he based on the sound of the existing work by Vladimir Šimůnek on the original Mafia that the game is a remaster/remake of. When a fan complimented him for his earlier work on Republic Commando, he revealed that one of the songs that he composed will be making an appearance in a future work from Lucasfilm in the relatively near future, and that he was involved with bringing this version to a new Star Wars project after scoring a new version of the piece earlier this year. Here's what he had to say:
Wow. All extremely flattering. Thank you, Max.

I actually got to revisit Vode An for a Star Wars project I scored over the summer. It was fun to dust it off after 15 years (!!!).

More on that soon. 😉

— Jesse Harlin ⚧ (@oogew) September 27, 2020
Of the Star Wars projects that we know about, most likely option that this is for is The Mandalorian, where it would obviously fit in conjunction with its exploration of Mandalorian culture. However, there could be an outside chance that this may actually be for The Bad Batch. The characters seen in Republic Commando who "Vode An" is most closely associated with, Delta Squad, are actually canon, and while they haven't appeared since, it's been said that the concept of the Bad Batch were essentially George Lucas's take on that concept. However unlikely it may be, the Imperial Commandos of Delta Squad could serve as foils to the Bad Batch themselves, given that it's been indicated that the team became mercenaries after the end of the Clone Wars, and a conflict between them and more by-the-book Clone Troopers could make for an interesting story. It's also possible that this may not tie in with canonical works and instead will be related to a future update for The Old Republic, which will have content focused on Mandalorians. Jesse Harlin has already composed material for that game, so it would be a natural fit. We'll just have to wait and see.
UPDATE!
Well, it looks like we can rule one option out. Amidst the recent speculation about the main theme of Republic Commando, Jesse Harlin has explicitly confirmed that it won't be appearing in The Bad Batch.
Psst. It ain't connected.

— Jesse Harlin (@oogew) November 3, 2020
Grant has been a fan of Star Wars for as long as he can remember, having seen every movie on the big screen. When he's not hard at work with his college studies, he keeps himself busy by reporting on all kinds of Star Wars news for SWNN and general movie news on the sister site, Movie News Net. He served as a frequent commentator on SWNN's The Resistance Broadcast.