Daisy Ridley On The Future Of Rey After 'The Rise of Skywalker' and Baby Yoda's Eating Habits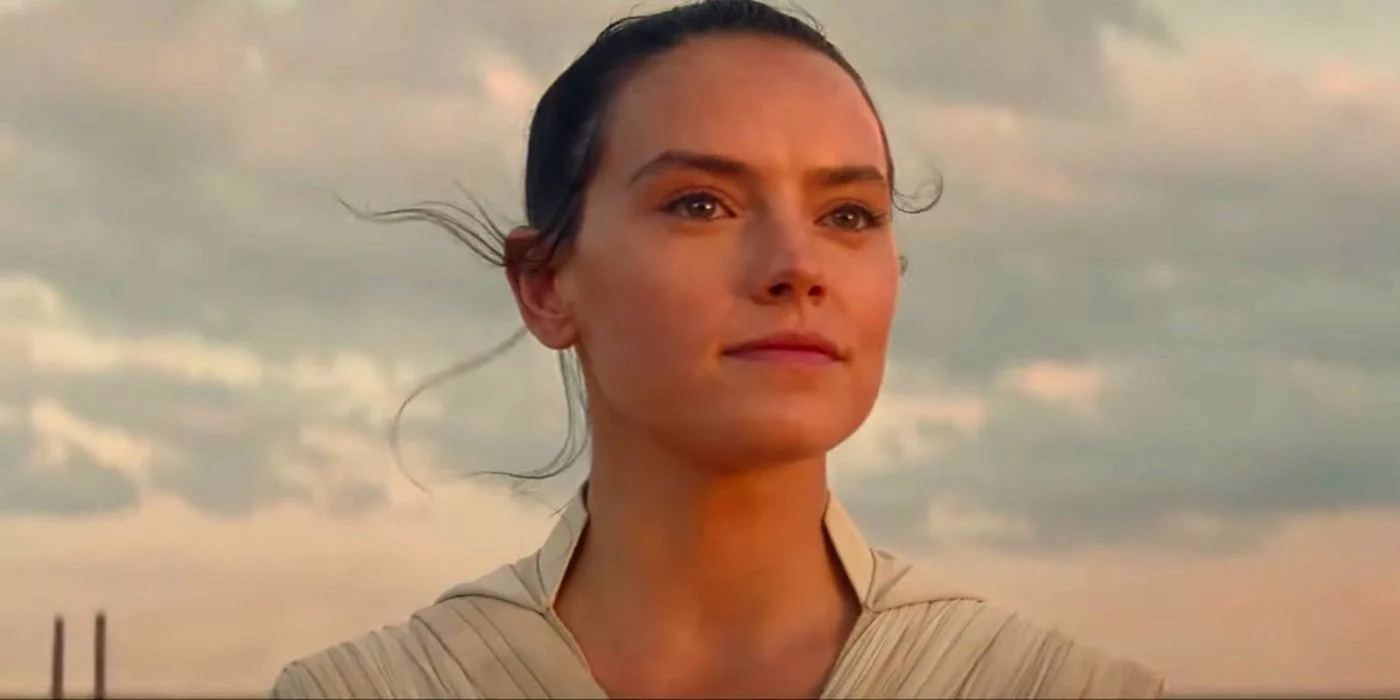 In a new interview, Daisy Ridley talks about the future of Rey and also gives her opinion on The Child's eating habits.
Daisy Ridley spoke to IGN about her upcoming movie Chaos Walking, which co-stars Spider-Man actor Tom Holland. In the course of the interview, the conversation inevitably turned to Star Wars. The actress commented on the prospects for seeing Rey again, and for Rey fans, it might not be what they had hoped.
"I think for me the beauty of Episode IX is it ends with such hope and such potential. I just feel like that was Rey's perfect ending. The big battle was in Episodes VII, VIII, and IX," Ridley said. "I think really she's probably running around the forest somewhere having a great time. I feel totally, totally satisfied with how that story finished. I just don't know what else she could do that I didn't have to do."
Ridley continued by saying that she has been watching the latest season of The Mandalorian. "There are so many amazing characters in Star Wars, that it's sort of an amazing thing. I was watching the new episode of Mandalorian, and it's just like the places it can go beyond even where it is now is so exciting." The conversation then turned to the hot button issue of The Child eating the eggs of Frog Lady in Chapter 10, which has caused quite a stir.
Ridley didn't seem to mind his eating the last spawn of Frog Lady at all.
"Oh, cancel culture! Look, Mando's gotta eat, [The Child]'s got to get strong. That's just that. I think it's funny, because in a way, The Mandalorian, I feel, is slightly closer to Chaos Walking, in a way, because of the western feel of it. No, I'm like, 'Yoda, do your thing.' The creature [Frog Lady] got to be where she needed to be with the eggs. It's all good. It was beautiful."
The trailer for Chaos Walking, starring Daisy Ridley, is expected to debut tomorrow.
DARBY HARN is a novelist, freelance writer and podcaster. His novels include Ever The Hero, The Judgement of Valene, Nothing Ever Ends and A Country Of Eternal Light. His short fiction appears in Strange Horizons, Interzone, Shimmer and other venues.