New Details on Ahsoka's Appearance in The 'Mandalorian' Season 2
I am no Jedi, but we have learned some very interesting details about Ahsoka Tano's appearance in The Mandalorian season 2, and not just details on her physical appearance but also a vibe on the type of role she will play in the show. There are no story spoilers ahead, but if you want to go into the show as fresh and spoiler-free as possible, then do not proceed.
***WARNING: SPOILERS AHEAD***
Through discussions with several reliable contacts over the past couple of months, we've learned some pretty cool information on Ahsoka Tano's live-action debut in The Mandalorian, played by Rosario Dawson. We are leaving out anything that could spoil any story points, and just wanted to share these cool bits for those that have kept reading and are on the Ahsoka live-action hype train.
Ahsoka's Look in The Mandalorian
Ahsoka will be wearing a dark gray hooded robe and have a look much more similar to her final appearance in The Clone Wars than her "Gandalf the White" appearance at the end of Rebels, even though that was the last time we saw her in the canon timeline before The Mandalorian. She will likely first appear with the hood on but fear not, her famous Togruta Lekku (head tails) will be on full live-action display during her appearance on the show as she will be removing the hood.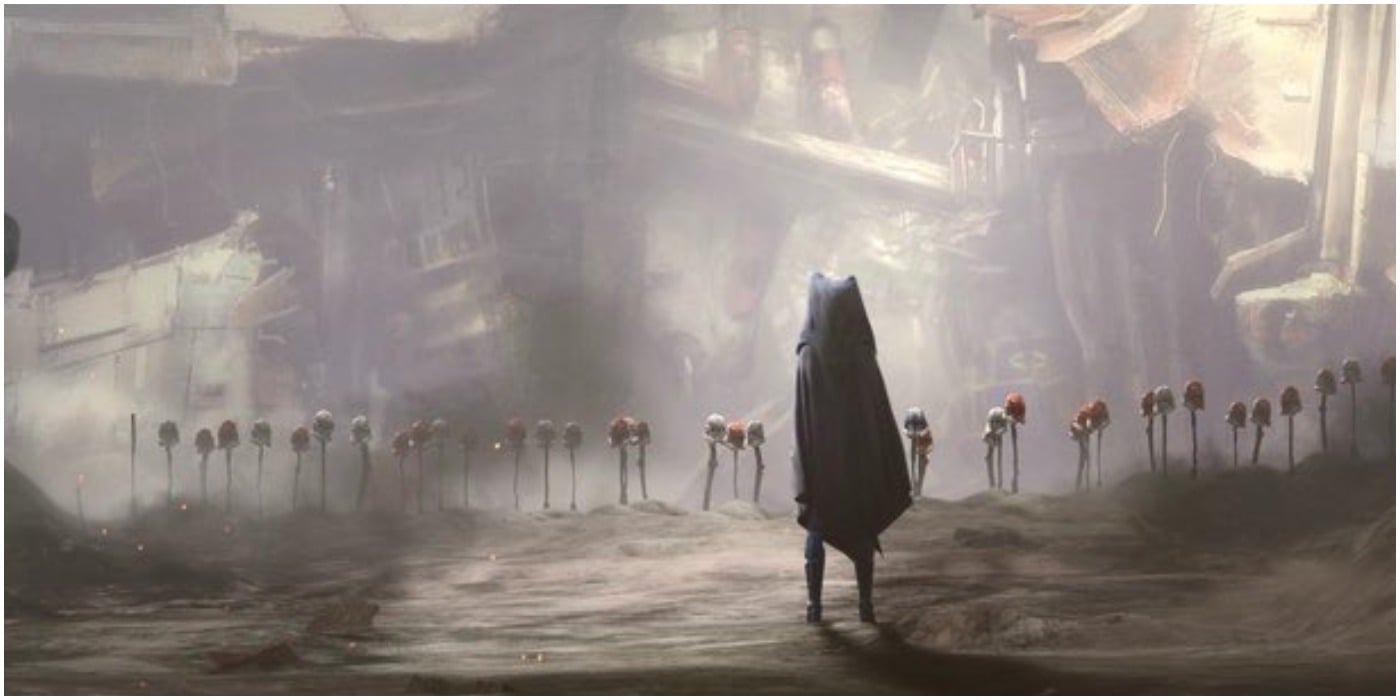 Ahsoka Will Use a Lightsaber in The Mandalorian
Many have speculated if we'll see Ahsoka use lightsabers in The Mandalorian and the answer is YES! Ahsoka will be wielding a blue-bladed lightsaber. We could not confirm whether she'll have a second lightsaber but we speculate she will. It's possible a second saber could be a different color, but the significance of her having a blue blade and not white would lead us to believe she has in some way once again embraced the ways of the Jedi. So expect her to be igniting at least one blue lightsaber in the show.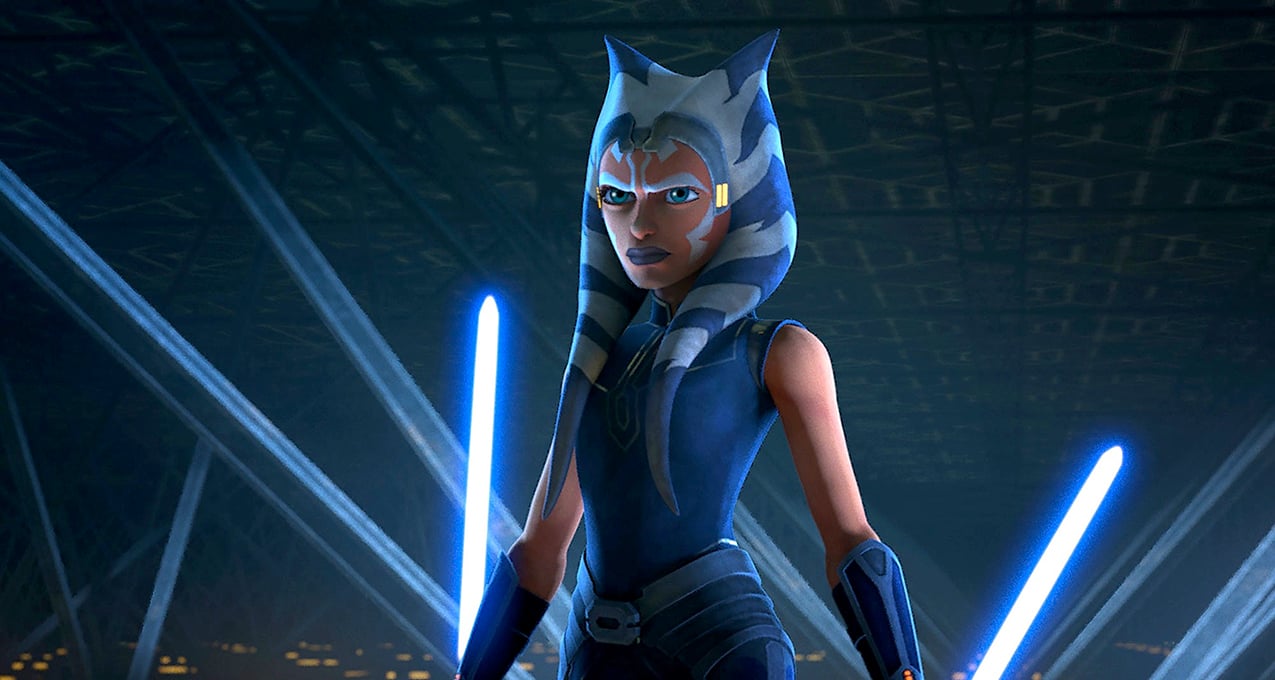 She Will Have More Than a Brief Cameo
Continuing off of the details on her lightsaber, Ahsoka isn't showing up in a giant cloak to stand and look at someone for thirty seconds and leave. She is coming to fight. In our discussions with our contacts, we got the feeling that she gives off a Luke Skywalker at the end of The Last Jedi vibe in a sort of "face down the First Order with a laser sword" sort of way, though I don't think she'll be doing any Force-projections and it will not be the First Order of course. We've seen Ahsoka walk away from the Jedi Order in the past, but if she is once again embracing the religion, her arc may mirror that of the son of her master.
I don't think Ahsoka will have a large role in The Mandalorian, but I do think Lucasfilm will use her appearance as a pseudo-test run with audiences to see how they receive her in live-action. They will use the limited time she is in the show to showcase as much of the character's look, personality, and physicality they can to gauge how to use her in live-action moving forward, which includes a rumored series of her own (which seems plausible because you don't cast a high-end talent like Rosario Dawson for a few fan service cameos).
Despite production delays and shutdowns caused by the COVID-19 pandemic, Jon Favreau has confirmed The Mandalorian season 2 will debut on schedule this October on Disney Plus, which means were are only four months away! I can hear the theme song already.
John Hoey is the Lead Editor and Senior Writer for Star Wars News Net and the host of The Resistance Broadcast podcast
"For my ally is the Force, and a powerful ally it is."