ReedPOP Setting Up Virtual 'Star Wars' Fan Convention For May 4th And 5th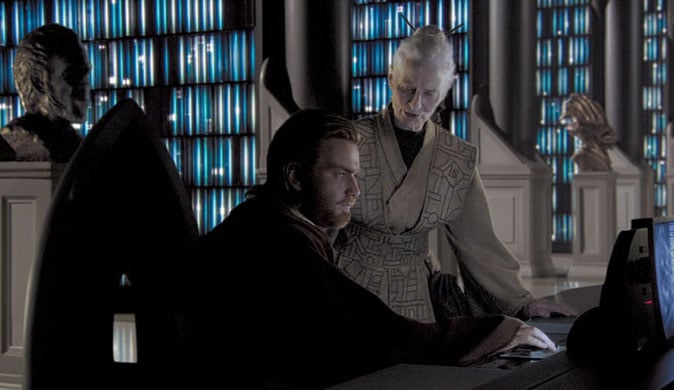 With the COVID-19 pandemic looking to continue for the foreseeable future, several fan conventions have been cancelled to mitigate the spread of the contagion. However, that's not stopping ReedPOP from getting creative, as a two-day online event – which does not appear to be fully replacing Star Wars Celebration Anaheim 2020 – is moving forward.
This new convention from ReedPOP (the organizers of the Star Wars Celebration events), entitled An Online Revelry: May the 4th Be With You and An Online Revelry: Revenge of the 5th, will be held on May 4 and 5, 2020, respectively. The Hollywood Reporter was able to break the story that ReedPOP will take advantage of their internet resources to have fun with two Star Wars fan holidays. However, don't expect a lot of major news to come out during the events themselves – this does not appear to be an official Lucasfilm event in the same way that Celebration is. It's likely that there will be some news released between May 4 itself and Disney's quarterly conference call on May 5, but the event is more about celebrating the movies and shows. Star Wars alumni confirmed to participate include Ashley Eckstein, Vanessa Marshall, Charles Soule, Greg Pak, Jody Houser, and Kieron Gillen. You can see a list of events below, along with where to watch or read them: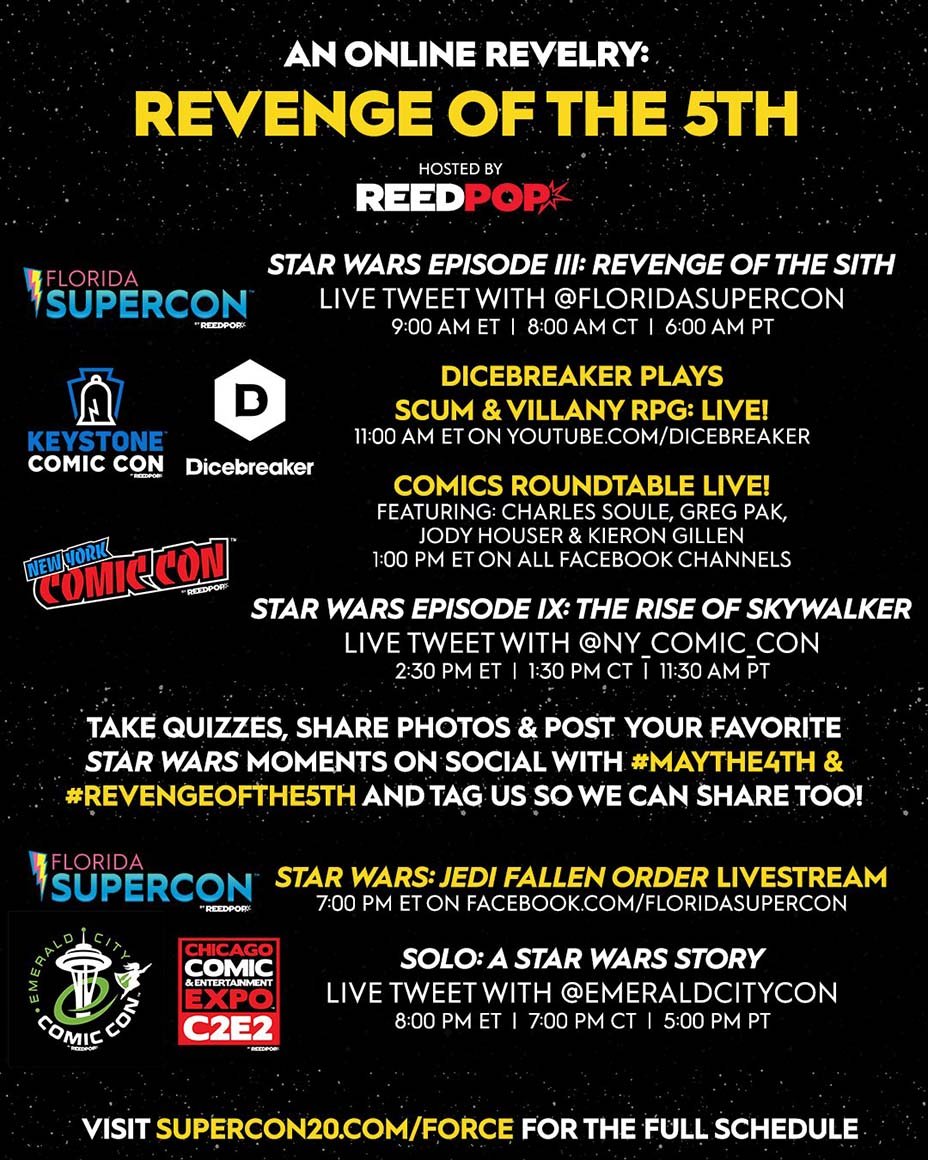 As stated above, this does not appear to be an official replacement for Star Wars Celebration Anaheim 2020, which will likely be cancelled, delayed, or held online due to the pandemic. Star Wars Celebration Anaheim making its planned August 27-30, 2020 dates seems highly unlikely due to the state of California prohibiting large-scale gatherings for quite a while; enough people get sick from the dreaded "con flu" as it is, so combining that with the risk of an infectious disease travelling across states and borders after travelers are exposed. Even still, this sudden announcement seems to serve as something of a test run for the concept of holding a Celebration event online, which will likely be much more complex in nature if Lucasfilm takes that route – even if said experience would ultimately pale in comparison to regular convention presentations.
Grant has been a fan of Star Wars for as long as he can remember, having seen every movie on the big screen. When he's not hard at work with his college studies, he keeps himself busy by reporting on all kinds of Star Wars news for SWNN and general movie news on the sister site, Movie News Net. He served as a frequent commentator on SWNN's The Resistance Broadcast.