Star Wars: Galactic Builders – "A Visit to Industrial Light & Magic"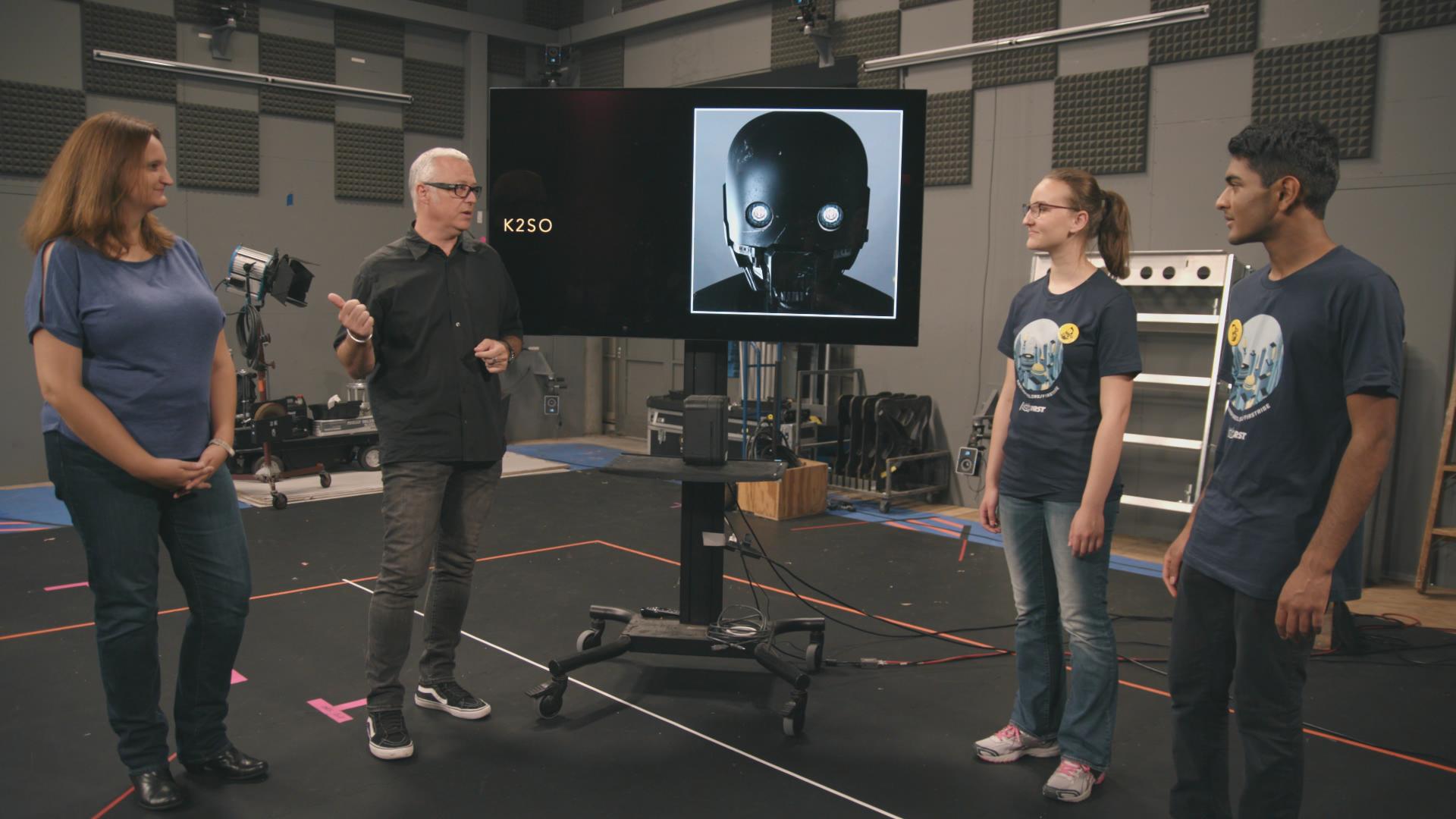 In the latest episode of Galactic Builders, students Anna and Kunal visit ILM's VFX studio in search for answers how the droid K-2SO was brought to life on the big screen in Rogue One.
In the final installment of Galactic Builders, learn how droids like K-2SO from Rogue One: A Star Wars Story are brought to life through visual effects tools and technologies as FIRST students Anna and Kunal meet with Animation Supervisor Hal Hickel and Research and Development Supervisor Rachel Rose. Follow along as they take a tour of Industrial Light & Magic and try on a motion capture suit to be turned into the droid himself!