Artist Eli Hyder's 'The Chosen One' Anakin/Vader Crossover Design on Sale Now for Three Days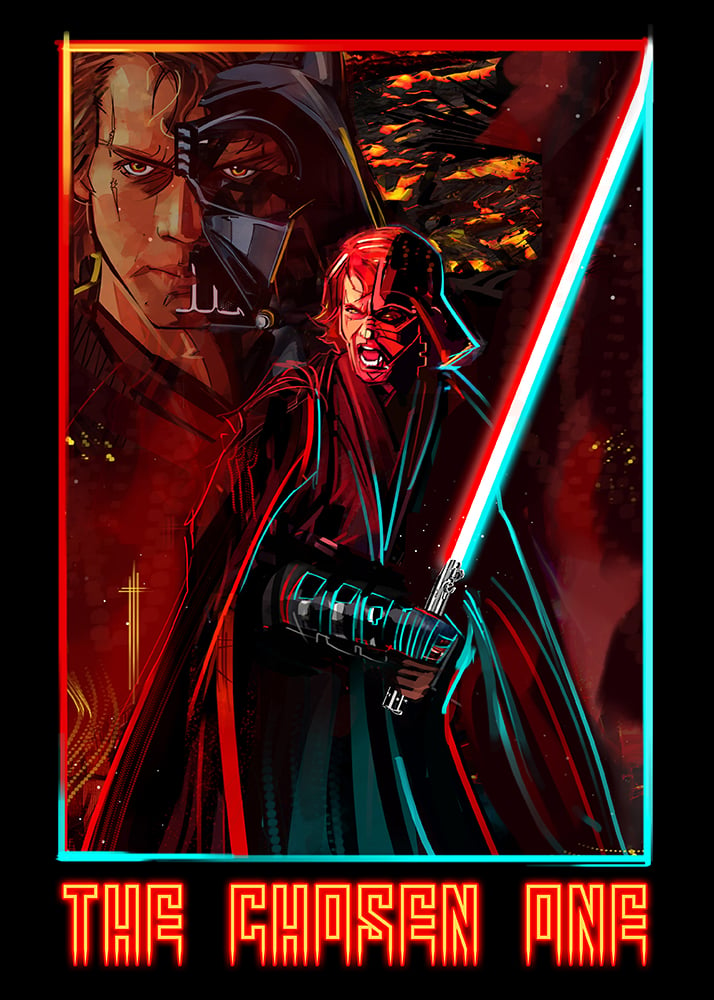 Known for his signature style and unique approach to articulate moments throughout the Star Wars saga, Eli Hyder (@Venamis) has done it once again, perfectly melding the chaos within Anakin Skywalker as he slipped away from humanity into his ultimate form, the "more machine now than man" Darth Vader. The design is ON SALE in his online store for just three more days!
You can order your T-shirt with "The Chosen One" design right here.
In addition to black, the shirt is also available in cardinal.
If you are unfamiliar with Eli Hyder's work, he is the one who does our banners and main artwork for the website as well as our logo for the podcast. We will be unveiling some new artwork soon and we are happy to have this wonderfully talented artist provide us with his signature takes on all things Star Wars to help make our website look as unique and strong with the Force as possible!
Also on Friday Hyder will release a new variation of his Rey and Kylo Ren design, so stay tuned.
Eli Hyder can be found on Twitter and Instagram
John Hoey is the Lead Editor and Senior Writer for Star Wars News Net and the host of The Resistance Broadcast podcast
"For my ally is the Force, and a powerful ally it is."