Further Investigating The Star Wars Celebration Rumors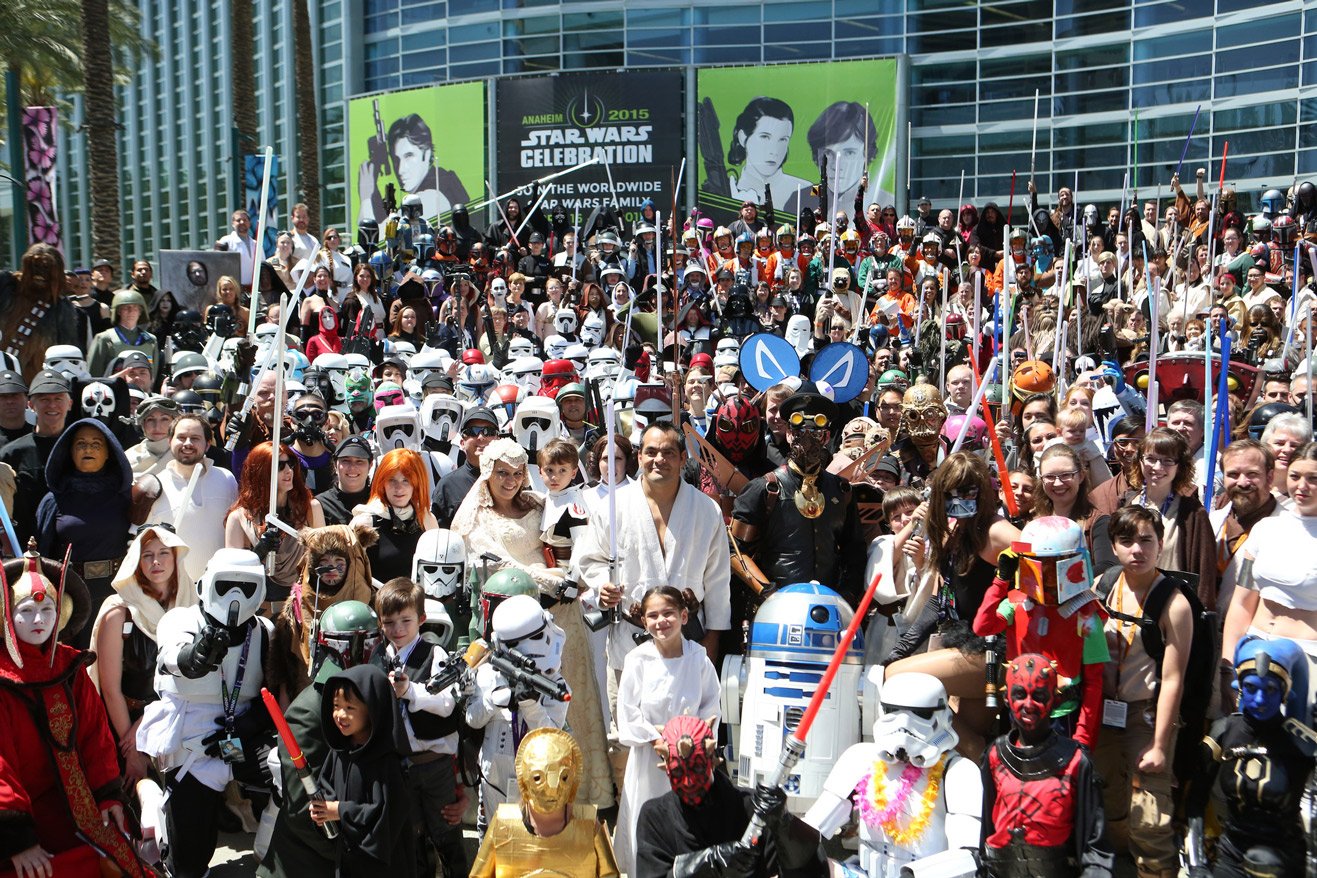 Yesterday we posted a rumor that we heard Star Wars Celebration might take place in Anaheim in the Fall of 2019. This was based off of whispers from a source, but due to its lack of official confirmation we posted it as just that, a rumor.
We have since further investigated this situation, as many of our readers and others in the community expressed surprise that Celebration would happen in the Fall. While we respect the information we were told and where it came from, and having seen fellow Star Wars sites indicating several sources reporting something similar, we believe Anaheim in the Fall was absolutely on the table for 2019's Celebration, but we aren't completely confident that this will end up being the case. It is quite likely Star Wars Celebration will remain in the Spring next year, and it's possible it may not take place in Anaheim. We posted it as a rumor for a reason yesterday, and now upon further investigation and discussions we want to share our logical thoughts and info on this with you.
We understand the absurdity of posting a rumor and then going against said story the next day, but instead of just resting on our laurels on what one person told us, we decided to further investigate this, so that's what we are doing. We also fully understand we could have done this prior to posting yesterday's rumor but here we are, so please bear with us.
Upon looking further into this situation, here is why we now believe next year's Star Wars Celebration will occur in the Spring and possibly not even in Anaheim.
Lucasfilm may make an announcement around May 4th
Lucasfilm has had Celebration before C2E2 (The Chicago Comic & Entertainment Expo) in previous years – back to back
Since Celebration can't come before C2E2 in 2019 – since it's so early – you would guess that it would be the following week. Being that Galaxy's Edge will likely not be ready yet in the Spring – why not a new location entirely like Chicago? Star Wars Celebration chatter has been building the last few months and Chicago is on the wish-list of many. We can't confidently say SWC will land in the Windy City but we think it should just be considered a potential destination for multiple reasons.
Obviously until an official announcement is made we can't say for certain where they have chosen, but we can at least present the possibilities. For what it's worth Lucasfilm might even show the international community some love again and go outside of the United States. After all, the initial belief was that the United States and Europe would take turns for these events. However, the speculation gets trickier since there was no Celebration last year and we have Galaxy's Edge coming this year.
To summarize, we believe Anaheim in the Fall was absolutely an option on the table for 2019's Star Wars Celebration, and we felt it was important to share yesterday's rumor with you. While nobody has redacted that statement made to us, after further logical investigation and discussions we feel that it is indeed quite possible that around May 4th we may very well find out that Star Wars Celebration 2019 is not only happening in the Spring again, but may be held somewhere new and not necessarily in Anaheim. We will keep you posted as always when more information presents itself, and of course when the official announcement is made.
John Hoey is the Lead Editor and Senior Writer for Star Wars News Net and the host of The Resistance Broadcast podcast
"For my ally is the Force, and a powerful ally it is."