Hasbro's HasLab Jabba's Sail Barge Booklet Sneak Peek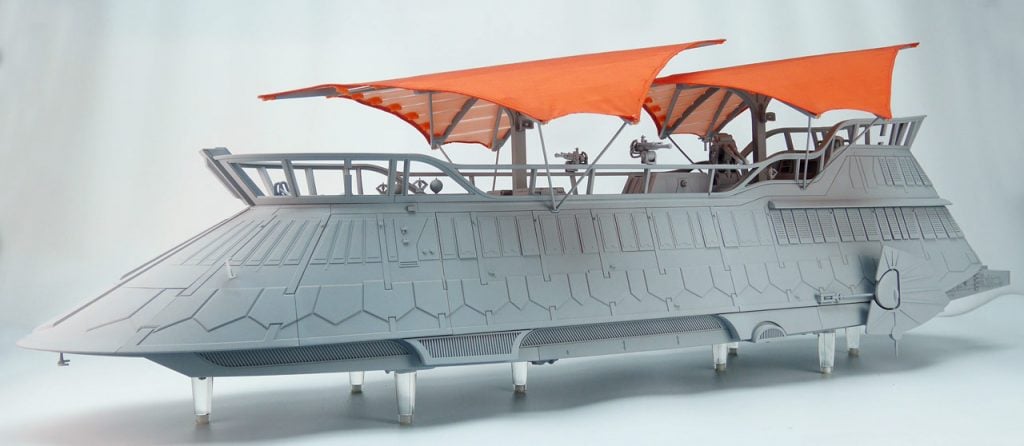 In what is the largest (in size and ambition) Star Wars toy vehicle project to date, Hasbro has sent us a sneak peek of the 64-page booklet that will accompany Jabba's Sail Barge set for the Vintage Collection series. Let's take a look!
The booklet is called "Jabba's Sail Barge (The Khetanna): Behind the Workbench booklet", and here are six of the pages: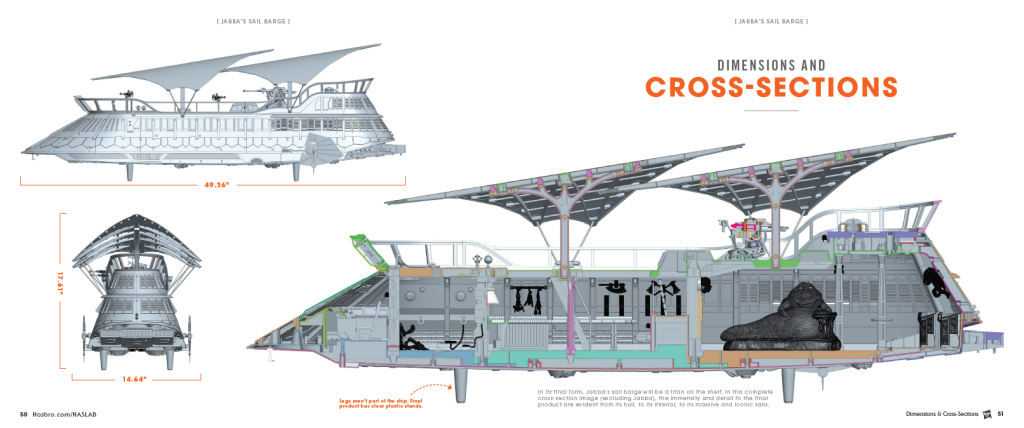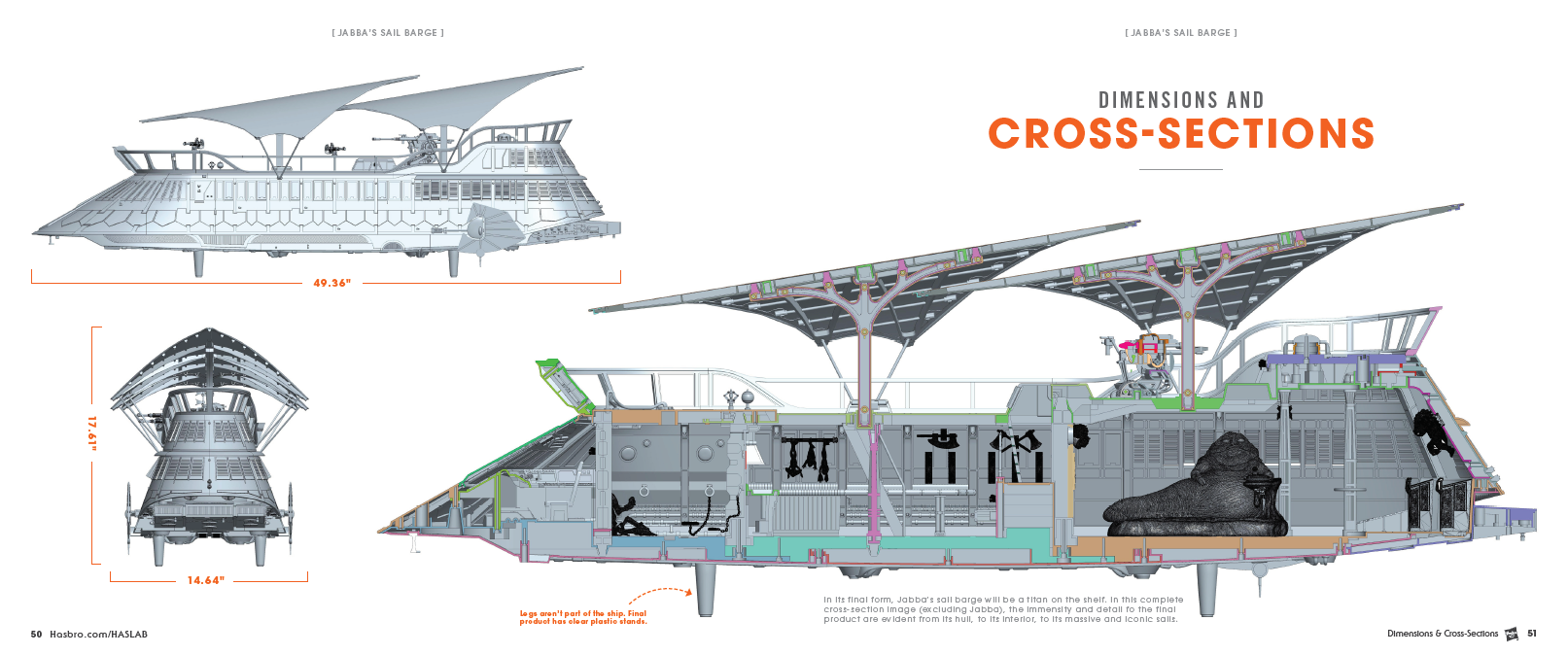 It's incredible how much detail went into this item. I saw it in person when it was showcased at the Hasbro Toy Fair, the fine details down to the rivets, features, and compartments it has is truly remarkable. It could pass as a legit miniature set piece for the film.
Our friends at Hasbro have made the dream of many Return of the Jedi fans come true in a big way…literally. The sail barge's ratio fits the 3.75 inch action figures and is the largest Star Wars vehicle toy ever created!
The project is being run through HasLab and needs to hit a certain pre-production order target in order for it to become a publicly made product. Currently the project is about half-way to being green-lit for public production with three weeks to go. You can back the project by ordering one here.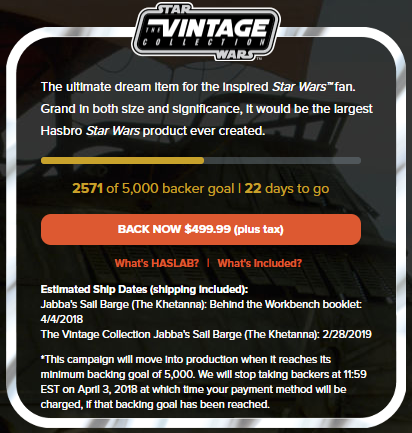 If you are a big fan of Return of the Jedi, this item is right up your alley. Yes the price tag is hefty at $500, but if you are a big Star Wars collector it is a must have, and the only way they will be able to get this thing into mass-production is by hitting that target. This is the Barbie's Playhouse for super Star Wars toy collectors!
The amount of time and passion that went into creating this item is top-notch, and further proves that Star Wars toy-lines are in great hands with Hasbro.
"For my ally is the Force, and a powerful ally it is."
John Hoey is the Lead Editor and Senior Writer for Star Wars News Net and the host of The Resistance Broadcast podcast
"For my ally is the Force, and a powerful ally it is."