Jason Fry's Bomber Command Gives Us More Of Paige Tico's Story
One could be forgiven if Jason Fry's Bomber Command flew under your radar this past December. It was released the same day as The Last Jedi as a companion to Elizabeth Wein's Cobalt Squadron.  If you were anything like me on December 15th, your only concern was racing to your local theater. StarWars.com released an article reminding us fans that we may want to pick up a copy, as author Jason Fry connects Paige's story to important events in the Sequel Trilogy. We even hear what Leia had to say in her last address to the Republic Senate.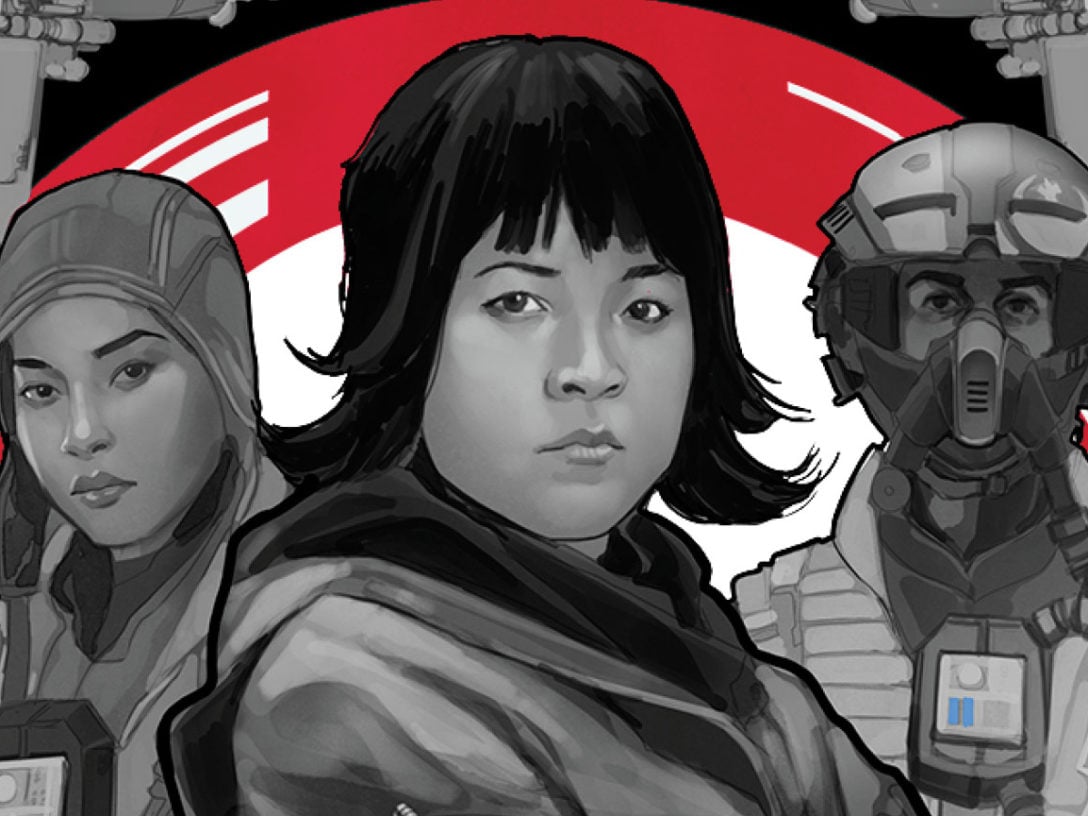 Rose Tico is a great addition to the Sequel Trilogy, and her first hand experience with the First Order shelling her home world provided a compelling motive for saving the things she loves instead of giving into death and destruction of war. Unfortunately, Rose's strength is underlined by grief due to the heroic death of her sister Paige, in the opening of The Last Jedi. Author Jason Fry illuminates the story of Rose and Paige, tying their story in with the Cobalt Squadron.
While detailing her family history, Paige reveals how she and Rose received their matching pendant necklaces and her plan to share stories of Finn's heroics with Rose. Paige journal entry "we all need hope to get through this fight" serves as a nice set up for Rose and Finn's introduction to each other in The Last Jedi.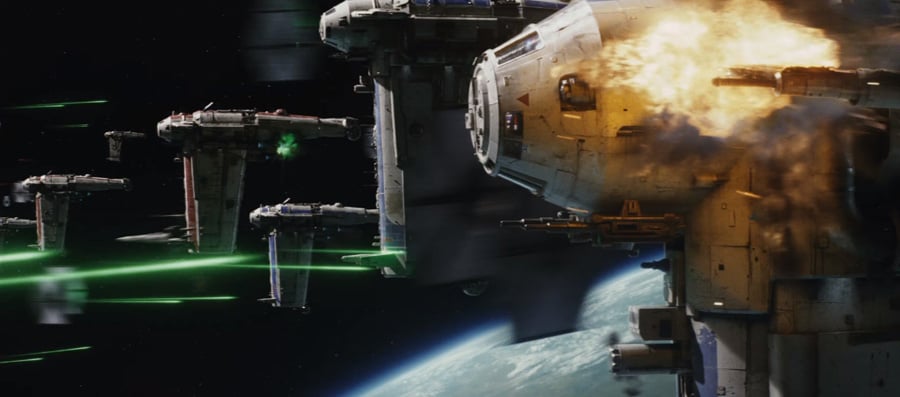 We also get some information about the lineage of bombers throughout the Star Wars history. Paige's journal goes into the history of ships used on bombing runs, and what I assume lead to the design of the MG-100 StarFortress SF-17 bombers we saw in The Last Jedi. It's always been cool to see how the LFL/ILM design team tie-in the evolution of all Star Wars ships, tweaking them to match the era they fit into, whether it's live-action, a video game, or comic book.
Bomber Command doesn't just focus on the technical aspects of the Star Wars Universe. There are several drawings, by Paige Tico herself, of creatures from around the galaxy she hopes to one day see. We definitely saw Rose's heart skip a beat when she laid eyes on a Father for the first time. Being that the Tico sisters hail from the ice planet Hays Minor, imaging what unique creatures from around the galaxy were like must have provided great escape.
There's a section of maps, but there's a unique twist to the maps: they are from the First Order. For the most part, we still haven't gotten much of a peak behind the curtain of the First Order.
The First Order Space Galactic Map in Bomber Command includes planets that played a large part in multiple Star Wars films including Naboo, Endor, Jakku, and Yavin, as well as Paige's current home on D'Qar with the Resistance.
I'm intrigued to check out the maps! Not only do we get maps, we also get to see how the First Order lured people into handing over their children to be trained as stormtroopers.
Among Bomber Command's several fold out pages is a First Order recruitment poster encouraging skilled workers to join and help tame the galactic frontier. The unskilled are encouraged to enroll their children in "Frontier Corps" where children who are approved "will be guaranteed food, shelter, education, and the opportunity to make the galaxy a better place."
Other than the story of Rose and Paige, as well as serving as a companion to Elizabeth Wein's Cobalt Squadron, a huge draw is that it depicts events that lead up to crucial moments in The Force Awakens. I've seen TFA countless times and love it, but there's never a viewing where I wish I could slow it down and find out a bit more about how the Republic came to be so apathetic about the growing threat of the First Order. We know from Claudia Gray's Bloodline, a big problem was Leia's fragile credibility within the bureaucracy.
A highlight for any Leia fan is the section of Bomber Command that includes the full address Leia gave to the New Republic Senate (before the destruction of Hosnian Prime) which warns the Senate of the increasing danger of the First Order. It includes the chilling line, "What if the next irrefutable evidence isn't a message from a friend, but an attack from an enemy?"
Author Jason Fry is not new to Star Wars at all, and is also behind the forthcoming novelization of The Last Jedi. He's been behind several of these companion books and guides, and I can't imagine this would be one to miss. I feel silly for having missed it, but you can bet it's going to be landing on my bookshelf soon.
Source: StarWars.com
Kyle Larson lives in Portland, Oregon. When he's not running trails, he's reading and writing.