The Last Jedi Photo of the Day #4: The Canto Bight Police Collect Information
Topps shared a fourth card from their countdown to The Last Jedi. A new photo from the movie will be posted each day until the movie is released on December 15. All photos will be of scenes we haven't seen so far. This card can be considered slightly spoilerific so you can check it out if you want after the jump.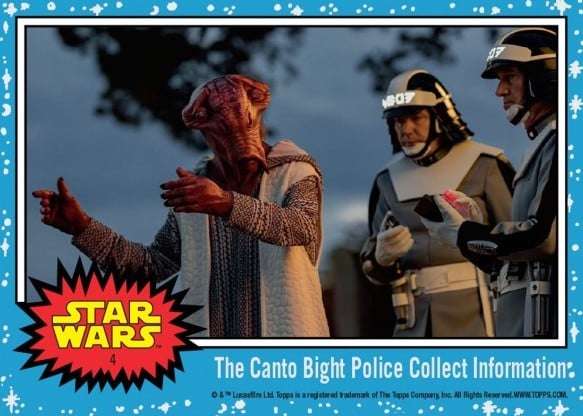 If you want you can buy this card for a limited time from the Topps site here. They cost $10.