Kilian Eng Licensed Lucasfilm Rogue One Art Available for Limited Time Sale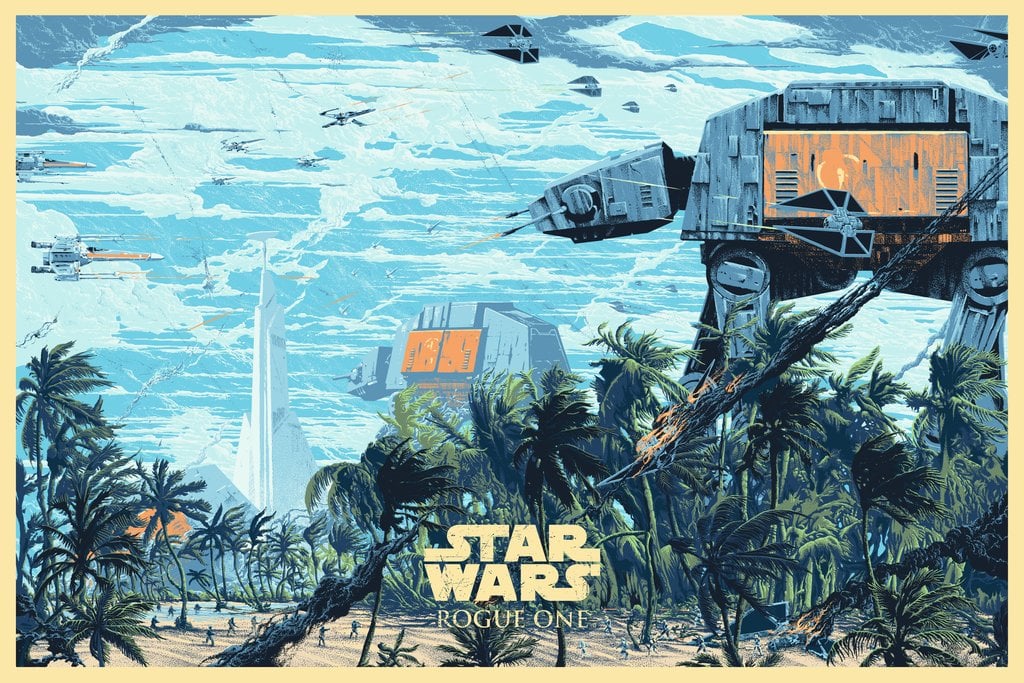 Known for his artistic representation of scenery and science fiction films, Kilian Eng's limited hand-numbered artwork for Rogue One, the Battle of Scarif, is available today through Thursday only!
Our friends at bottleneckgallery.com are running a special promotion featuring two of Kilian Eng's pieces for Rogue One. The pieces showcase the Battle of Scarif, beautifully clashing the tropical calm scenery with the horrific warfare it hosted at the end of the film. The items are officially licensed Lucasfilm artwork.
The sale will only run through Thursday, and one of the prints is already sold out!
Kilian's print, alongside a limited variant, will be available as a timed-edition release from Tuesday (11/14) @ 12PM EST through Thursday (11/16) @ 11:59 PM EST on our homepage, Bottleneckgallery.com!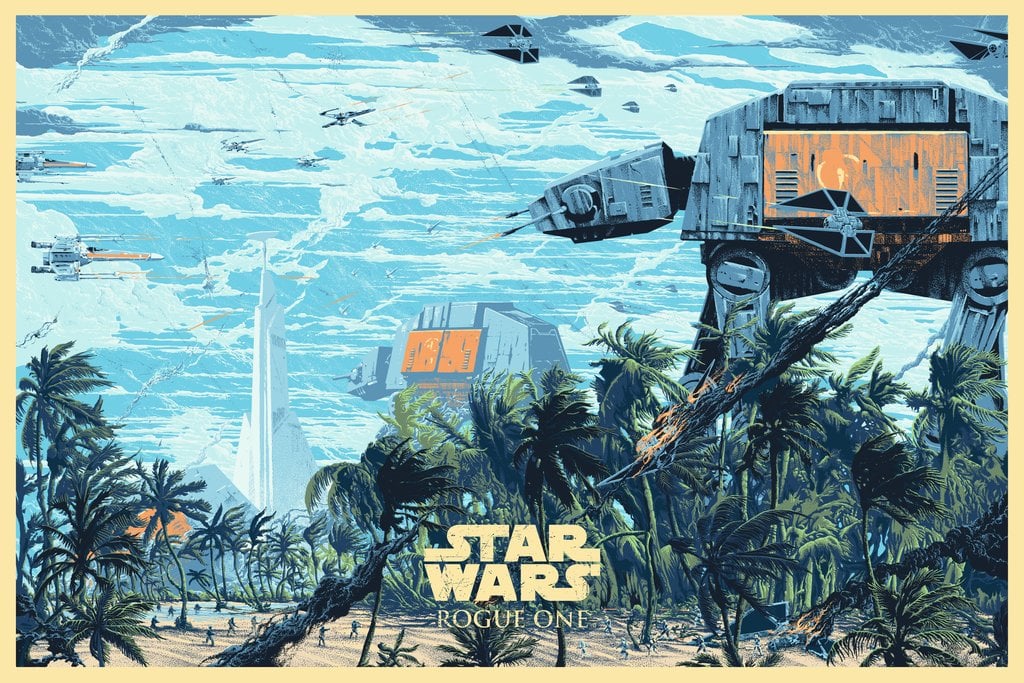 Rogue One by Kilian Eng
15 color screen print with varnish layer
36 x 24 inches
Edition size will be determined by the number of prints sold through Thursday, November 16th @ 11:59PM ET
Hand-numbered timed edition
$50
Officially licensed by Lucasfilm & Acme Archives
Please allow 6 – 8 weeks for shipping
In addition to this, anyone who orders one of the limited prints will be eligible to order its companion piece before it becomes available to the public next year. This piece is currently in progress, but Kilian has shared a glimpse, and it is incredible, giving us a view of the Yavin IV base at Dusk, with details and vantage points that give the Rebel location a depth and warmth that we may have never seen.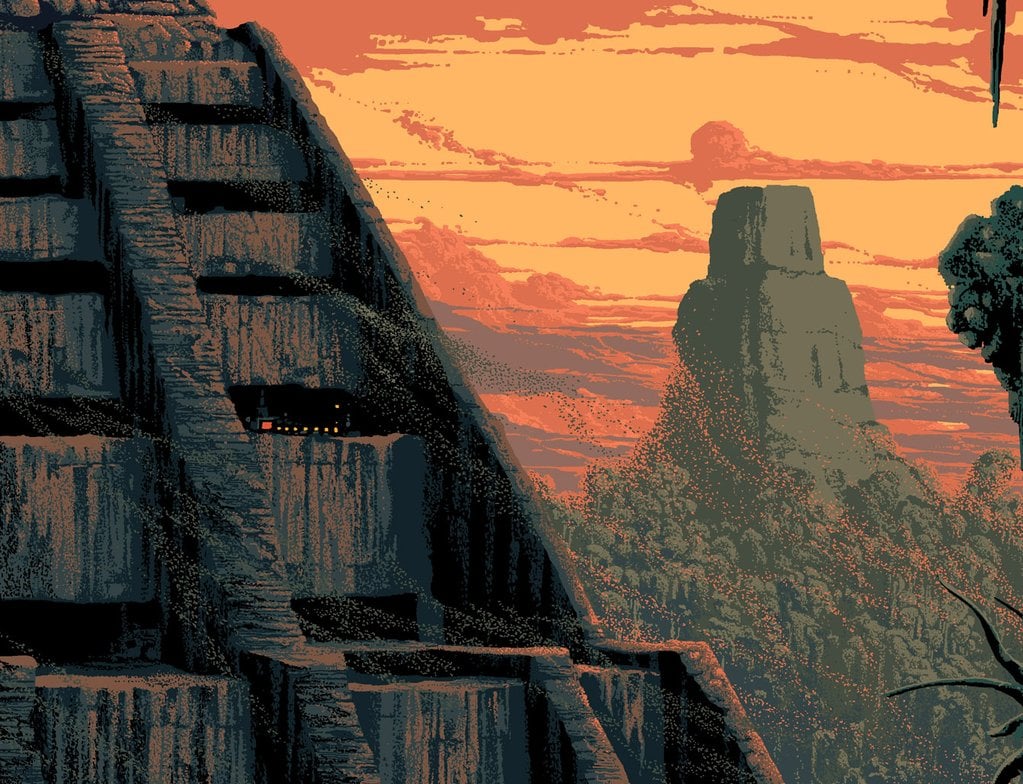 Also make sure to visit the Bottleneck site here for many other phenomenal limited art prints, not only from the galaxy far, far away.
If you happen to miss out on these, be sure to listen to our official podcast The Resistance Broadcast (@RBatSWNN on Twitter), as we will be having a giveaway contest where one lucky listener will win one of these limited pieces of art work!
The show is available here on iTunes, and also available on Soundcloud and YouTube.
You can find me in Twitter @JohnnyHoey
"For my ally is the Force, and a powerful ally it is."