Star Wars: The High Republic Villains Revealed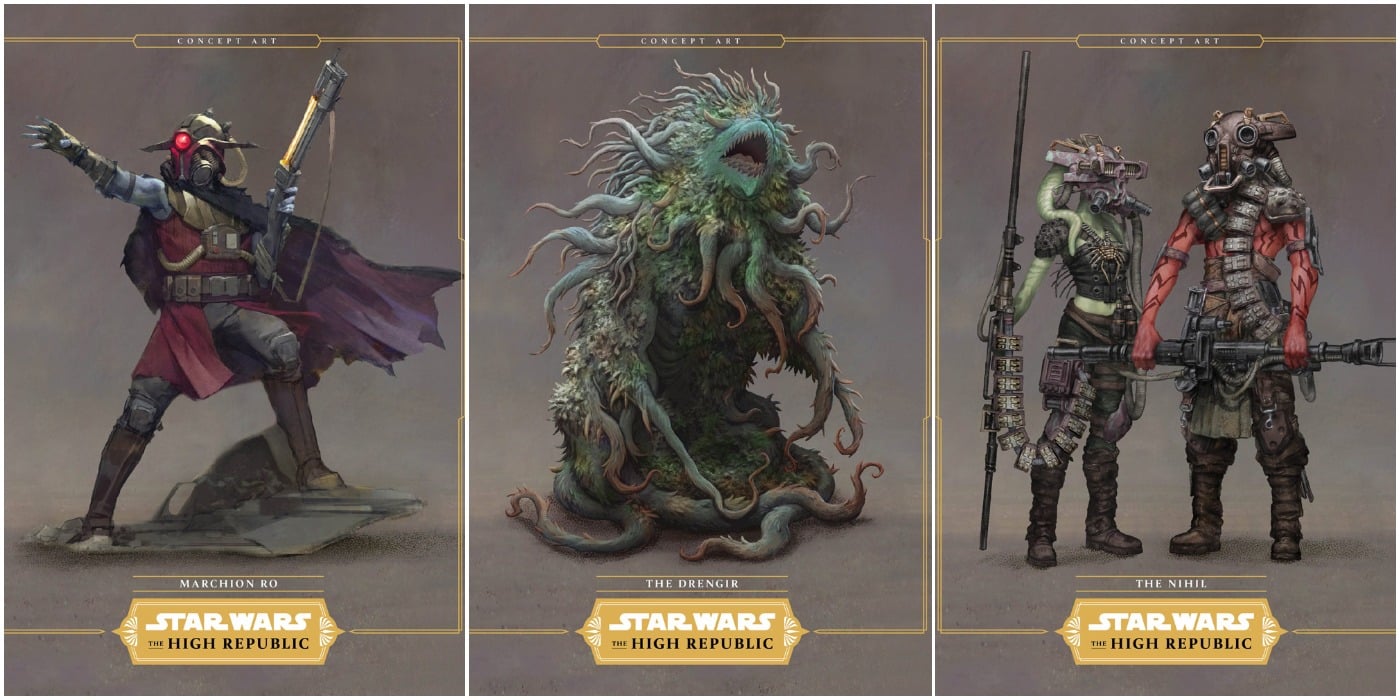 It's almost Halloween, so it's a great time to take a look at the monstrous villains of the upcoming Star Wars: The High Republic publishing epic from Del Rey Books.
The new publishing endeavor may have been pushed back a bit to January 2021, but Del Rey and Lucasfilm continue to provide fans glimpses into the world and characters of the story, which takes place about 200 years before The Phantom Menace. We've met some of the Jedi. Now we meet the villains.
The official Star Wars site showcased the storyline's main villains in a new update. In The High Republic era, the Jedi face a pair of galactic threats. Both are very different from each other. The first is the Nihil, a group of Marauders from the Outer Rim who take advantage of the 'Great Calamity' that befalls the galaxy.
The other is one of the most unique in the Star Wars galaxy so far. "The Drengir are sentient plant-life who are looking to reap a terrible harvest across the galactic frontier," says Cavan Scott, the writer of Marvel's upcoming The High Republic series. "The seed for the vegetation-based villains came from a sketch by Star Wars concept artist Iain McCaig."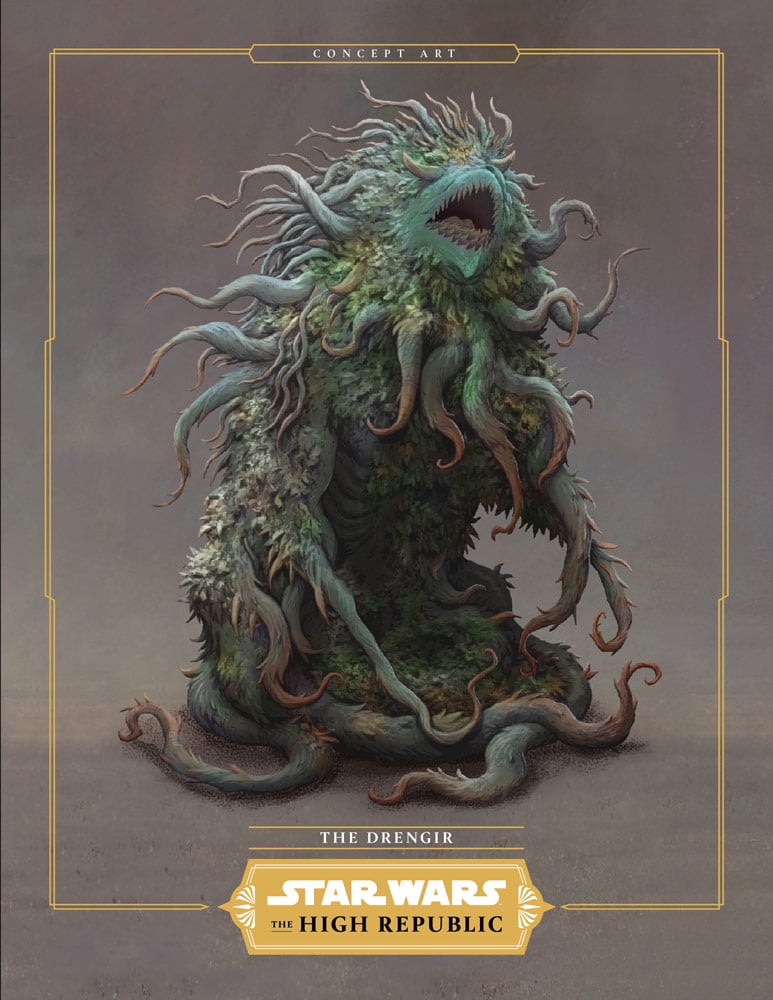 The Dregnir has a very Chthulu look to him. Scott says. "It's been great to see the Drengir's threat grow throughout the initiative. They are one of my new favorite Star Wars monsters to write. They are sinister, unstoppable, and as we'll find out, inescapably linked to the fate of one of our High Republic Jedi…"
The Nihil have been teased before but now we get some more insight. Charles Soule, the writer of the upcoming novel Light of the Jedi, says "The Nihil are organized into three main divisions called Tempests, each with its own captain who wields total control."
The main face of the Nihil is a character named Marchion Ro. He is the Eye of the Nihil, like his father before him, and occupies a unique place in the unusual power structure of the group. Ro has one of the more unique looks of the new villains.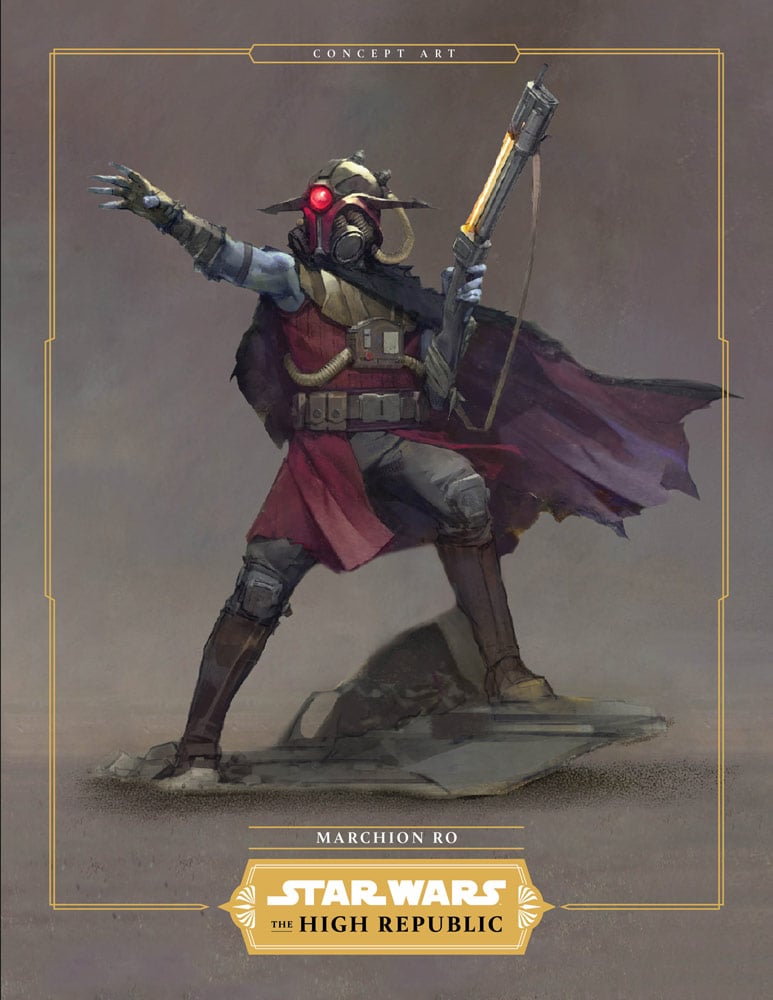 Various races in the Outer Rim comprise the Nihil. "The Nihil are truly unlike any villain we've seen in Star Wars before," adds Daniel José Older, writer of IDW Publishing's The High Republic Adventures series.
The new program is set to kick off in January 2021. More details can be found at The High Republic official hub at Lucasfilm.
DARBY HARN is a novelist, freelance writer and podcaster. His novels include Ever The Hero, The Judgement of Valene, Nothing Ever Ends and A Country Of Eternal Light. His short fiction appears in Strange Horizons, Interzone, Shimmer and other venues.