UPDATE! Rumor: Ian McDiarmid Recorded Lines for a Star Wars Project?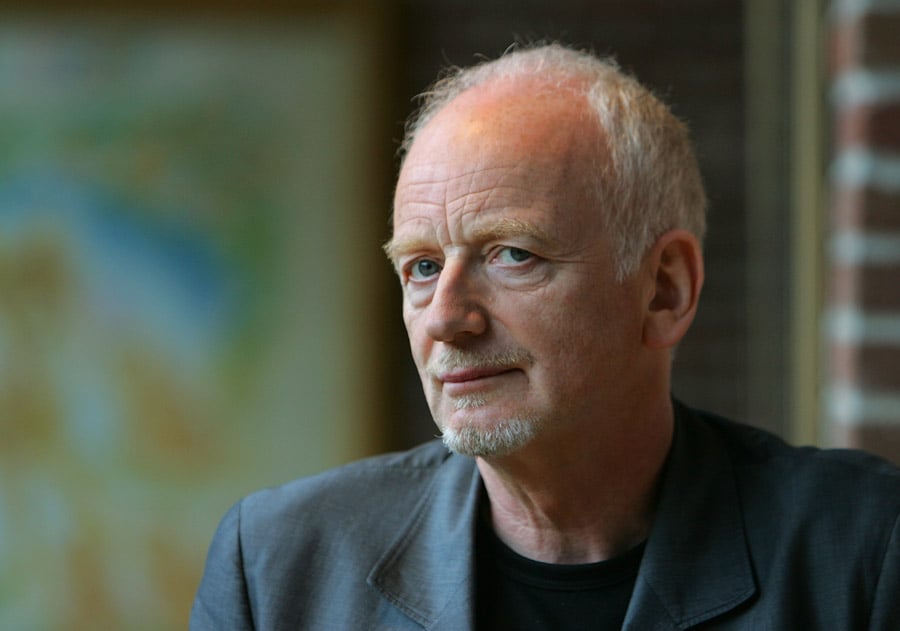 A source who works in the voice recording business sent us a very interesting story that happened around six months ago. The source has proven his legitimacy and we're confident in his words. Still, as you will see, this story raises many questions that we don't have a concrete answer to, so as always, until any official word is released, treat this as a rumor.
May 11, 2017
Long story short, six months ago, Warwick Davis was recording his lines for Star Wars Rebels Season 4 in London, and just a few days later, none other than Emperor Palpatine himself – Ian McDiarmid – did the same. This all sounds very alluring, but there is one big problem, Emperor Palpatine already appeared in Rebels Season 2, and was voiced by Sam Witwer.
As you can see Witwer is doing a great job with the voice and changing him doesn't make much sense.
During this year's Celebration Orlando Warwick Davis revealed that he will be voicing the new character Rukh in Rebels Season 4. Davis mentioned that he communicated with Dave Filoni via a video call throughout the recording sessions since he was in London and Filoni in California. Recently Davis shared that his work on Season 4 is done:
Recorded my final lines as #Rukh for #StarWarsRebels with the irrepressibly brilliant #StarWars guru @dave_filoni. Cheers sir! #RemoteSelfie pic.twitter.com/ISqgKXV3jT

— Warwick Davis (@WarwickADavis) May 3, 2017
Is it possible that Ian and Warwick were recording for another project? I think it's unlikely. Our source said he is certain Warwick Davis was in London to record for Season 4 and while he was not absolutely sure about Ian, he assumed that it was for the same project since the sessions were separated by a mere few days and the director involved was someone from LA (we assume Filoni via a video call). Our source is not a Star Wars fan, and he didn't know that there was already an actor who voiced Palpatine in Rebels, but he does know who Ian McDiarmid is.
Some might say that six months ago is too far in the past for them to have been recording dialogue for Season 4, but remember that Katee Sackhoff recorded her lines as Bo Katan back in September 2016. At that time we thought it was for Season 3, but this was not the case. And as Pablo Hidalgo said, production work for Rebels is a year and a half ahead of its air date.
As I said earlier, I doubt that Dave Filoni would replace Sam Witwer as the voice of Palpatine just like that, especially now that another character of Witwer's, Darth Maul, has died. So, the only possibility I see is that Ian McDiarmid might voice the Emperor in a flashback or something like that, which would justify the use of a different voice. This would strike a similarity to the situation with Obi-Wan. The younger Obi-Wan in The Clone Wars was voiced by James Arnold Taylor and the older Ben in Rebels was voiced by Stephen Stanton. Since Rebels takes place only a few years before the final days of Palpatine, my guess is that Ian might be used as the voice of Senator Palpatine or just a younger Emperor in a flashback. This is the only scenario that makes sense to me, but this is just speculation.
It's also worth mentioning that Sam Witwer voiced the Emperor in Star Wars Battlefront as well. We are not sure who voiced him for Battlefront 2, so this is also a possibility for McDiarmid, although this doesn't match with the "director from LA" part. Of course there is a possibility that Ian did record some lines for a potential flashback sequence for The Last Jedi (in a similar fashion like Ewan McGregor did for The Force Awakens), but at this point we think it's unlikely and our source seemed rather confident that it's for Rebels. It's also quite possible McDiarmid's recording could have been for something else, a minor project that we are still unaware of. So to reiterate, while the info is interesting, it raises more questions than answers.
What are your thoughts? What do you think this recording was about? Tell us in the comments below.
UPDATE!
October 1, 2017
There seems to be a development to the story above that we posted back in May, which somehow went under our radar.
Twitter member Benjamin Hart alerted us that during the Fan Expo in Canada from a month ago, Dave Filoni himself confirmed that Palpatine will not appear in Rebels season 4.
Dave Filoni confirmed at Fan Expo that Palpatine's not in season 4.

— Benjamin Hart (@BenHartWithNoE) October 1, 2017
This is quite interesting since it rules out the main speculation from this article that McDiarmid was recording for Rebels. So what could have been this recording for? Han Solo? Could Palpatine's voice appear in a vision/flashback or Force-back in The Last Jedi similar to Obi-Wan and Yoda in The Force Awakens? Or perhaps it's for something else down the line.