UPDATE 3! RUMOR: Star Wars: The Last Jedi Running Time Reportedly Revealed to be 150 Minutes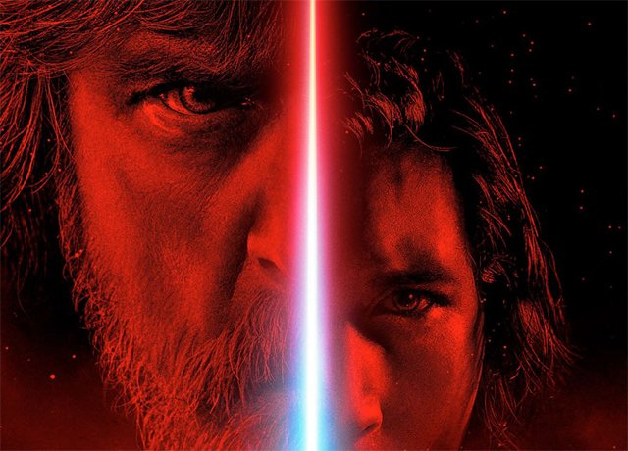 Star Wars Episode VIII: The Last Jedi has already locked its picture, and a new report is suggesting that we'll be in for the longest Star Wars movie yet.

According to Cineworld, The Last Jedi clocks in at 2 hours and 30 minutes.
#TheLastJedi RUN TIME: 150 minutes [Cineworld] pic.twitter.com/qNZNeM6hEl

— Star Wars Legacy (@TheSWLegacy) September 28, 2017
This would make the movie 8 minutes longer than Star Wars Episode II: Attack Of The Clones, which previously held the Star Wars record at 142 minutes. It's also a whole 15 minutes longer than the last installment in the main series, the 135-minute long Star Wars Episode VII: The Force Awakens.
UPDATE!
Our buddy Jeff has just let us know that us that Fandago has the same running time featured on their site:
Fandango says this time also.

— Jeff (@jdgcrl) September 28, 2017
Furthermore, other fans noticed that AMC Theaters and Cineplex all say that the movie is two and a half hours. But still, there's still reason to be a little skeptical:
Keep in mind that theaters always use placeholder running times until the official time is released. 150 min. could be just that. https://t.co/zR2JPnYAny

— SWNN (@StarWarsNewsNet) September 29, 2017
UPDATE 2!
Jeff posted another interesting bit on our Cantina forums giving more credibility to this running time:
On September 1st, Cineworld had a run time listed at 135 mins for TLJ and now it's 150 mins. Why change the time? And as I said earlier, I noticed last night that the AMC app had the 150 min runtime.
Running times can – and often, do – shift around before they're officially settled, but usually as time goes on, the later reports are more accurate. In other news, it seems that Pablo Hidalgo didn't directly debunk the running time, which a good sign for The Last Jedi being a longer Star Wars movie.
That ain't for me to say.

— Pablo Hidalgo (@pablohidalgo) September 28, 2017
UPDATE 3!
Now it seems that Cineworld has taken down the running time of The Last Jedi. It still remains on the other two sites.
@StarWarsNewsNet Cineworld has taken down the running time.

— Jeff (@jdgcrl) September 29, 2017
So take this as you like, but as one friend said, Cinema chains are the last to know anything. They make mistakes all the time. There's a chance that they might not be making a mistake, but it sounds like we won't know for sure for a little while.
Is the prospect of a Star Wars movie that's two and a half hours long incredibly exciting for you, or are you more a fan of more concise, fast-paced stories? Or could it be that this report is a bit off? Let us know what you think in the comments (and message board posts) below.
Grant has been a fan of Star Wars for as long as he can remember, having seen every movie on the big screen. When he's not hard at work with his college studies, he keeps himself busy by reporting on all kinds of Star Wars news for SWNN and general movie news on the sister site, Movie News Net. He served as a frequent commentator on SWNN's The Resistance Broadcast.