Rian Johnson Discusses His Creative Control and What "The Last Jedi" Means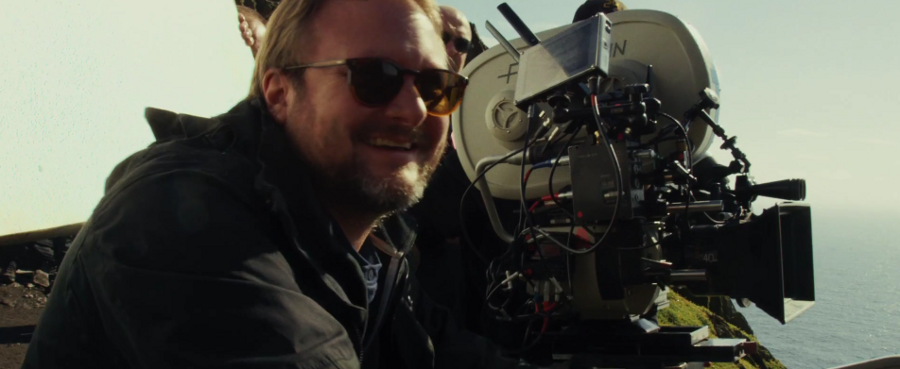 Taking a breather from sound editing at Skywalker Ranch, The Last Jedi writer and director Rian Johnson sat down with The New York Times to discuss how he got the gig, his creative control throughout making the film, and his approach to continuing the story laid out by The Force Awakens, and what "The Last Jedi" means! 
In speaking with David Itzkoff of The New York Times, Rian Johnson talks about how he got the job as writer/director for The Last Jedi after almost turning it down, to Kathleen Kennedy's surprise:
It was really, really out of the blue. I had a few general meetings with Kathy Kennedy when she took over Lucasfilm. I never thought I was actually in the running, because I assumed every director on the planet would want to be doing a "Star Wars" movie. And then it was sprung on me. It was like a bomb dropped. I suddenly realized, Oh, this meeting is about this. I didn't try to hide the fact that I was freaking out. But I also said, "Can I think about it?"

She was slightly confused, I think. The next few days, I couldn't sleep. I thought I was going to do a pros-and-cons list, but the truth is, it was more a decision from the heart. There was no way I could not do this.
CREATIVE CONTROL
The stigma surrounding Lucasfilm post-Disney's purchase is that the suits and Kennedy have their foot on the writers/directors heads. Rian Johnson has staunchly said that assumption could not be further from the truth, and he fortifies that further here:
I had figured there would be a big map on the wall with the whole story laid out, and it was not that at all. I was basically given the script for "Episode VII;" I got to watch dailies of what J. J. was doing. And it was like, where do we go from here? That was awesome.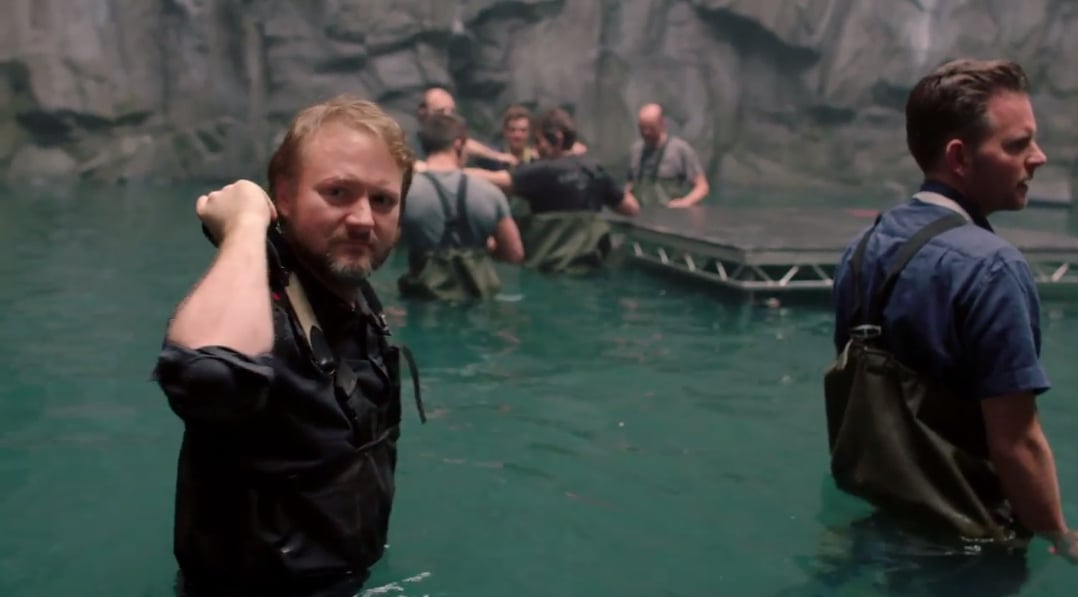 When asked if he was required to include any specific plot-points or end-game, Johnson once again dismissed it:
Nothing like that. But it's the second film in a trilogy. The first film got these characters here. This second movie has to dig into and challenge these characters. I wanted this to be a satisfying experience unto itself. I didn't want it to end with a dot, dot, dot, question mark.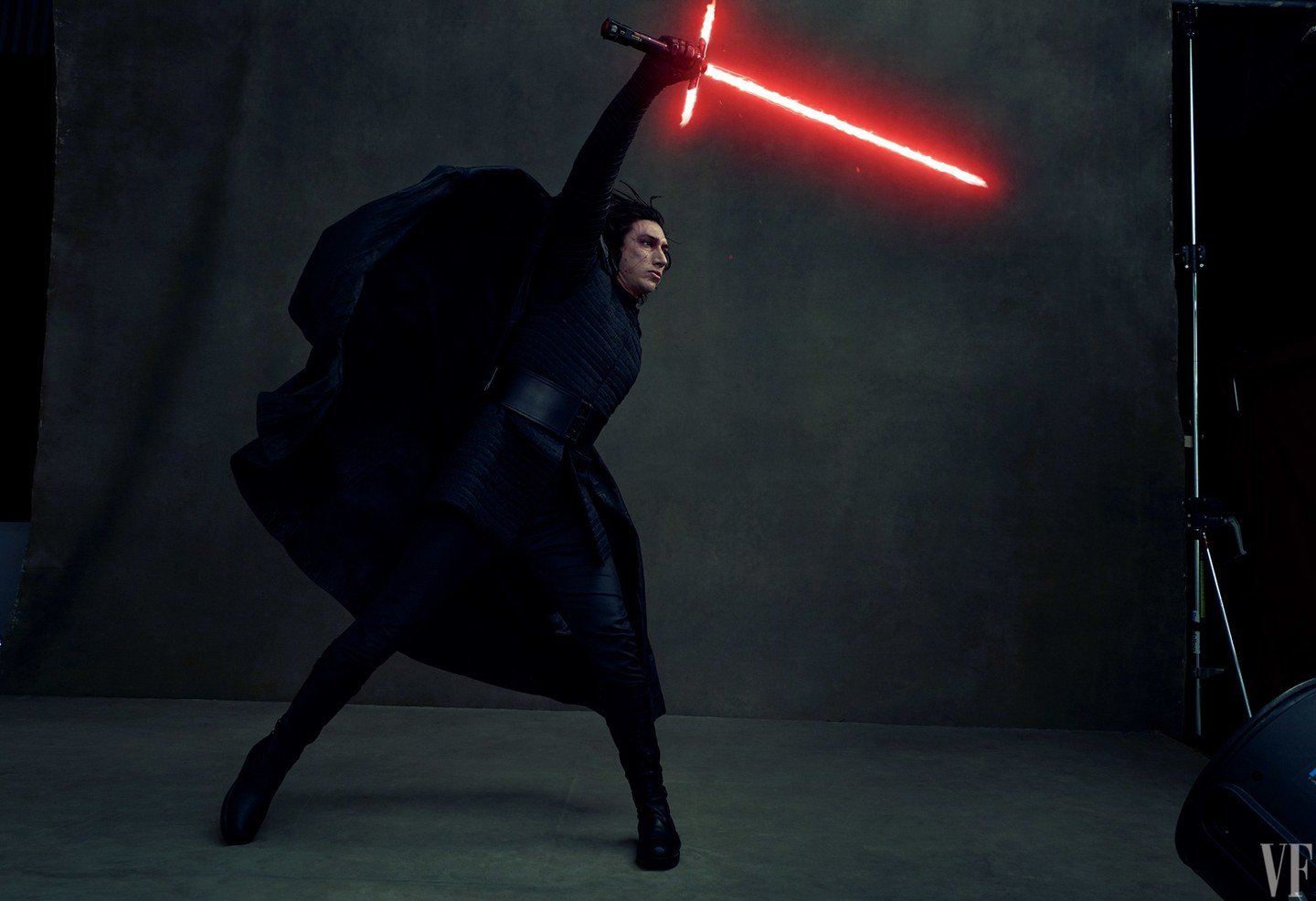 After reviewing raw-footage from The Force Awakens in preparation for writing The Last Jedi, what he noticed about Rey/Kylo, and that Kylo Ren was clearly not another Darth Vader:
Rey and Kylo are almost two halves of our protagonist. It's not like Kylo is our Vader. In the original trilogy, Vader is the father — he's the one you're afraid of and who you want the approval of. Whereas Kylo represents anger and rebellion, the sometimes healthy — and sometimes not — desire to disconnect from the parents. It's my favorite kind of quote-unquote bad guy, because you can genuinely see what their weakness is.
REY'S PARENTAGE
This isn't the first time we've heard Johnson lightly poke that Rey's parentage is less important in terms of who they are, but who Rey is now going forward with her past experiences and beyond:
If I had questions — what did you think this was going to be? What were your ideas for this? — I could always ask him. But those questions only address what these characters want and how they get there.

Take the question of who Rey's parents are: If you get the information — oh, it's that! — who really cares? I know a lot of people care, but it's interesting as opposed to impactful. Now, what is my place in the world? Where do I come from? Where do I belong? O.K., I understand what the weight of that is. We could play with those questions and their answers to have the biggest emotional impact on these characters.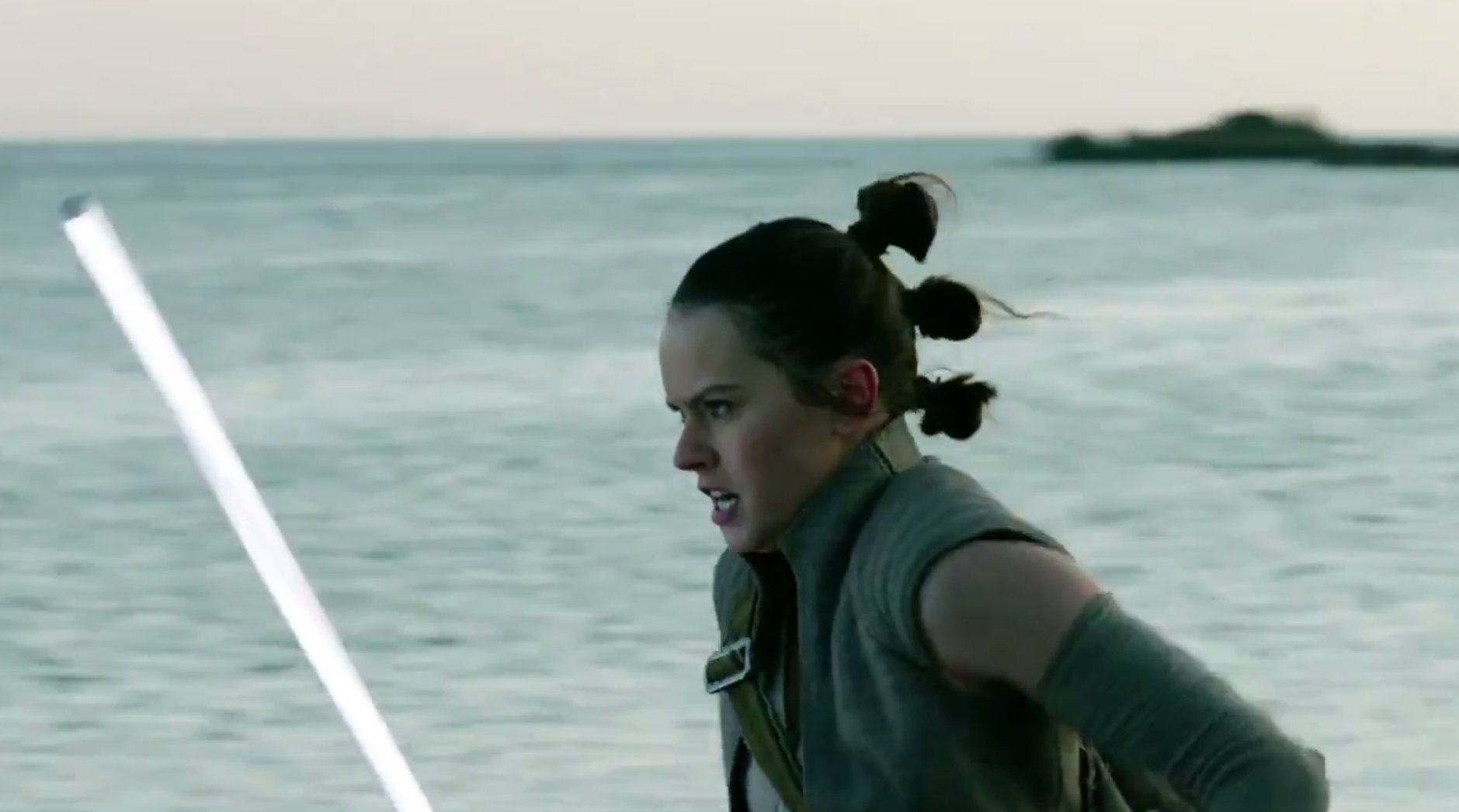 LUKE AND LEIA
Growing up with Luke Skywalker as a hero to him, Johnson knew how to channel into who Luke is, and what decisions have brought him to this point in The Last Jedi:
That was the first thing I had to figure out. Why is Luke on that island? And I didn't have any answers. But it's not like you can just pick anything you want out of the air. I grew up having a sense of who Luke Skywalker is. It guides you to a very specific path. I know he's not hiding on the island. I know he's not a coward. He must be there for a reason that he believes in. You're finding a path forward, but there end up being fewer choices than you think.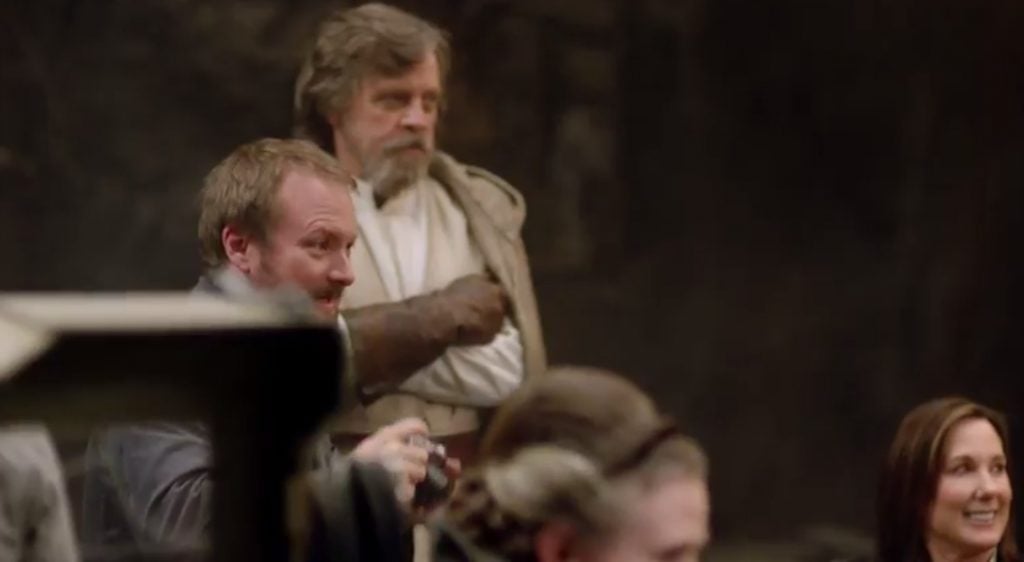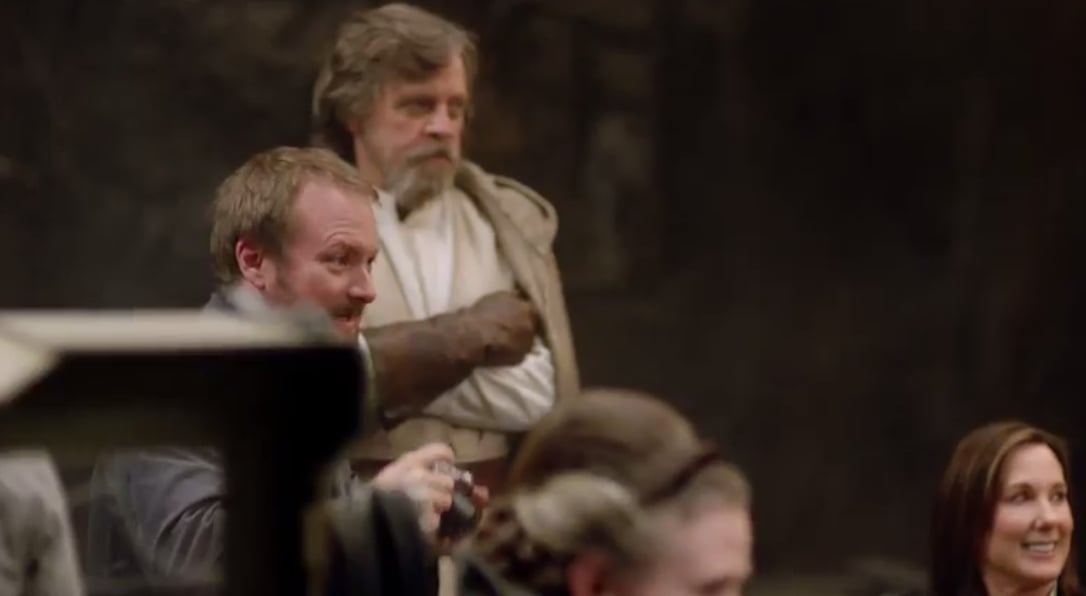 On Carrie Fisher's passing, and confirming that they changed nothing about her performance after her passing:
When she passed away, we were pretty deep into postproduction. When we came back to the edit room after New Year's, it was so hard. We went through all her scenes. I felt very strongly that we don't try to change her performance. We don't adjust what happens to her in this movie. Emotionally, you can't help recontextualize it, now that she's gone. It's almost eerie how there are scenes that have an emotional resonance and a meaning, especially now. She gives a beautiful and complete performance in this film.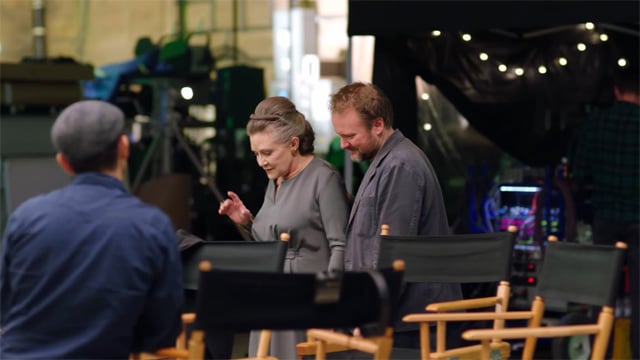 THE LAST JEDI 
Many people have tried to decode the title of the film. It can't be simple, that'd be too easy!! Well, the truth is, it is that simple. Star Wars titles were never meant to be cryptic (Phantom Menace aside). The Empire did strike back, The Jedi did return, and guess what Luke Skywalker is the last Jedi:
It's in the opening crawl of "The Force Awakens." Luke Skywalker, right now, is the last Jedi. There's always wiggle room in these movies — everything is from a certain point of view — but coming into our story, he is the actual last of the Jedi. And he's removed himself and is alone on this island, for reasons unknown.
Did Luke Skywalker really say it's time for the Jedi to end???
That's him. It sounds pretty dire. That's something that we're definitely going to dig into. The heart of the movie is Luke and Rey. It follows all the other characters, but its real essence is the development of the two of them. And it's absolutely tied up in that question of, What is Luke's attitude toward the Jedi?
Johnson proceeded to joke that Snoke is Jar Jar and Han is coming back as a ghost, and we welcome it, because levity is always a good thing!
The Last Jedi is three months away! We look forward to seeing the boy who grew up loving Star Wars as much as we did bring his vision to the saga!
"For my ally is the Force, and a powerful ally it is."
You can find me on Twitter @JohnnyHoey
John Hoey is the Lead Editor and Senior Writer for Star Wars News Net and the host of The Resistance Broadcast podcast
"For my ally is the Force, and a powerful ally it is."