New General Leia Action Figure Available For Pre-Order; New Droid Factory Toys Reveal BB-4.
Amidst all the headlines about Force Friday II, one story managed to quietly slip by – Disney has opened up online pre-orders for the General Leia action figure for The Last Jedi. Also, get a good look at the newest additions to the Droid Factory toy line – which features another BB unit that might appear in the Sequel Trilogy.
With all of the flurry of Force Friday II announcements, a couple of Disney Parks exclusives have popped up quietly on our radar. The first toy version of Carrie Fisher from The Last Jedi, General Leia Organa, is available for pre-order from the Disney Store. Featuring the beloved character in the same dark-robed outfit glimpsed in the trailer and BTS reel, this 3.75″ action figure is a much improved likeness over the General Leia figure made for The Force Awakens. You can pre-order the leader of the Resistance fighters here.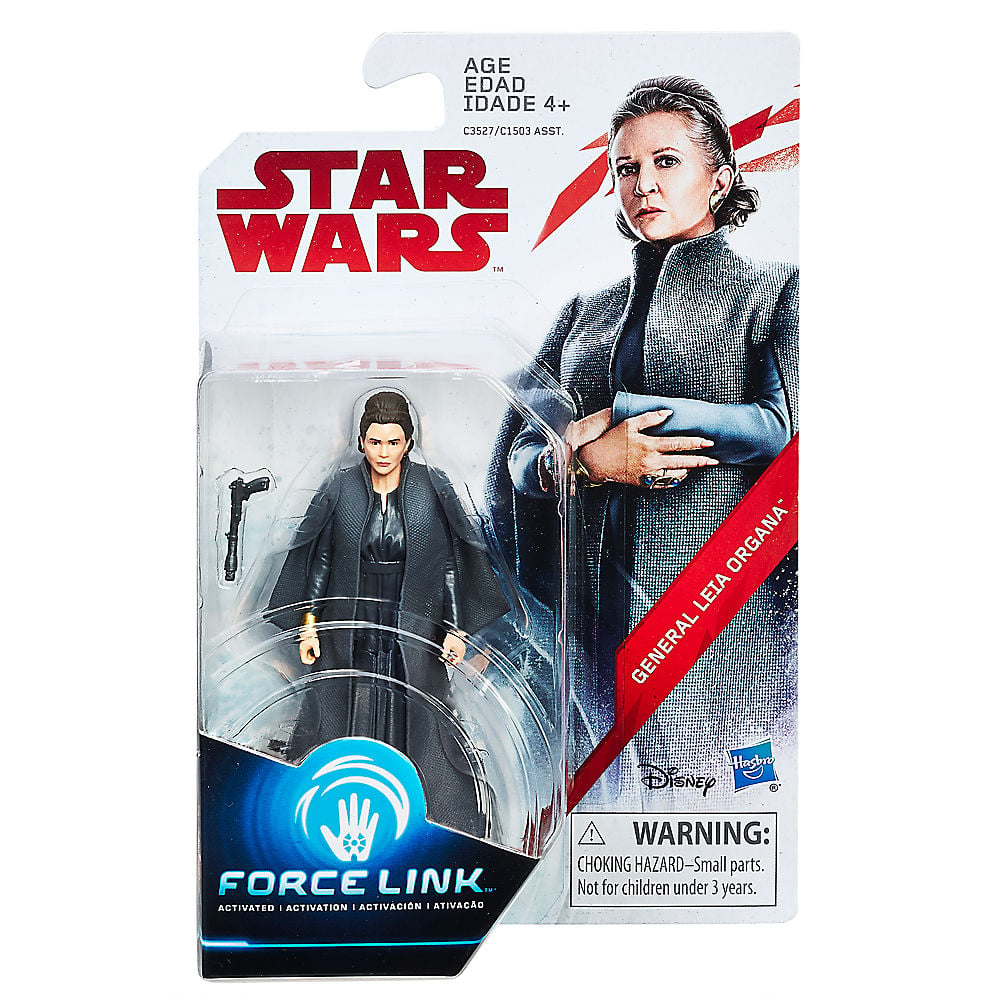 In addition, several new droids from The Last Jedi will soon be immortalized in plastic with the rollout of two new Droid Factory packs. The first is a 2-pack of 3.75″ figures which we don't have much intel on at this point – green and white Astromech droids R4-X2 and Y5-X2. The second Droid Factory set is the rumored BB unit collection. Everyone's favorite orange and white scene-stealer from The Force Awakens is joined by three other similar droids: the blue and green 2BB-2, the ivory and lime BB-4, and the black and silver BB-9E. The Droid Factory 2-pack and 4-pack are supposedly available at the Disney theme parks, but so far do not seem available for pre-order on the Disney Store website. Yet.
Thanks to Jedi Temple Archives for the latter find.
Stay on target with Star Wars News Net – your Force for news for the latest and greatest stories about the Galaxy Far, Far Away.
Grant has been a fan of Star Wars for as long as he can remember, having seen every movie on the big screen. When he's not hard at work with his college studies, he keeps himself busy by reporting on all kinds of Star Wars news for SWNN and general movie news on the sister site, Movie News Net. He served as a frequent commentator on SWNN's The Resistance Broadcast.