NEW Hasbro Listing Shows the Name of the New Resistance Fighters on Crait and More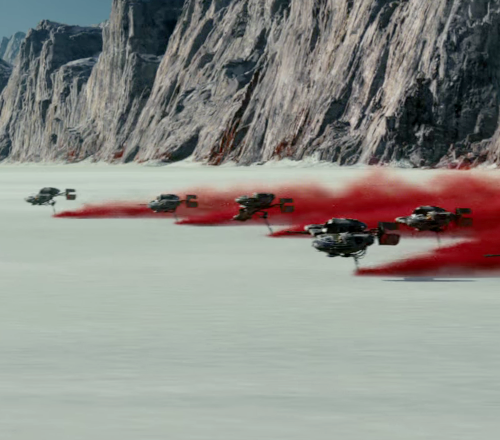 Another Hasbro toy listing has lead us to a name for the Resistance fighters tearing up the planet surface in the first teaser for The Last Jedi. Continue on to check it out, but just a heads up, spoilers revolve around the fighter's name and a character piloting one of them.
SPOILERS AHEAD!
Thanks to a post by reddit user krennic77, we've been pointed towards a listing by smythstoys.com. There is no confirmation from Lucasfilm or Hasbro that these are official or confirmed to be released, but the box and images appear to be legit. Here they are: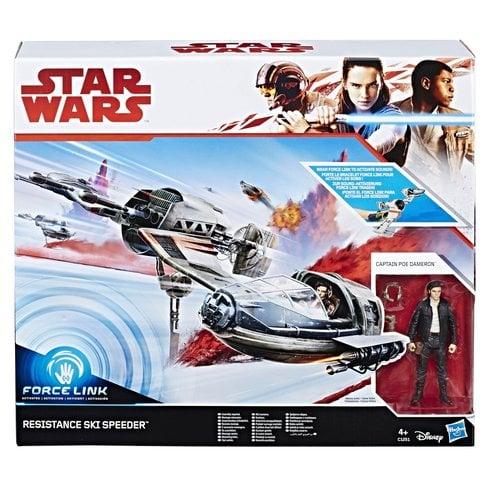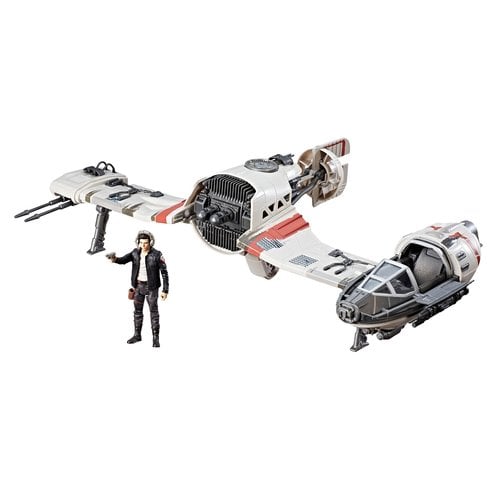 The Resistance fighters on Crait are called Ski Speeders, and as you can see Poe Dameron will be using one of them. This appears to confirm our theory in our The Last Jedi behind the scenes reel breakdown piece, you can go back to read that here.
Here is the description of the toys:
Resistance Ski Speeder vehicle features a detachable right wing that can be blasted off for an awesome battle effect, and projectile-firing capacities, so when kids load the included projectiles into the vehicle, they can fire into Star Wars fun!
What do you think of the name? Ski Speeder. It reminds us of "Sky Hopper" in terms of the name itself, and makes sense as they appear to have ski-like structures used to tear up the planet surface. Does this mean Poe's X-Wing is destroyed in that blast shown in the teaser? What do you think it all means? Sound off in the comments below and be sure to head to the Cantina!
You can find me on Twitter to talk about it @JohnnyHoey and also on our Resistance Broadcast podcast account @RBatSWNN
"For my ally is the Force, and a powerful ally it is."
John Hoey is the Lead Editor and Senior Writer for Star Wars News Net and the host of The Resistance Broadcast podcast
"For my ally is the Force, and a powerful ally it is."