Vanity Fair Reveals 4 Character Covers for Their June "The Last Jedi" Issue
Vanity Fair has just revealed the 4 covers of their June issue, which will focus on The Last Jedi. The covers feature all the main characters from the movie. The actual coverage of the story will happen in the following days as Vanity Fair will share interviews with the cast and other interesting things about the movie. Check them out…
From VanityFair:
Today, Vanity Fair debuts the cast of its follow-up, The Last Jedi, on four different covers, marking the first time we've released alternate Star Wars covers. Leibovitz's full portfolio will be online Wednesday, along with our story on the making of the new film, written by David Kamp. The Summer issue of Vanity Fair will be on newsstands in New York and Los Angeles on May 31, and nationally on June 6. Readers in search of the full Vanity Fair-Star Wars experience, including all four covers, a commemorative poster, and early access, on May 24, to our digital editions, with lightsaber effects by Industrial Light & Magic, can purchase here.
Here are all of the covers: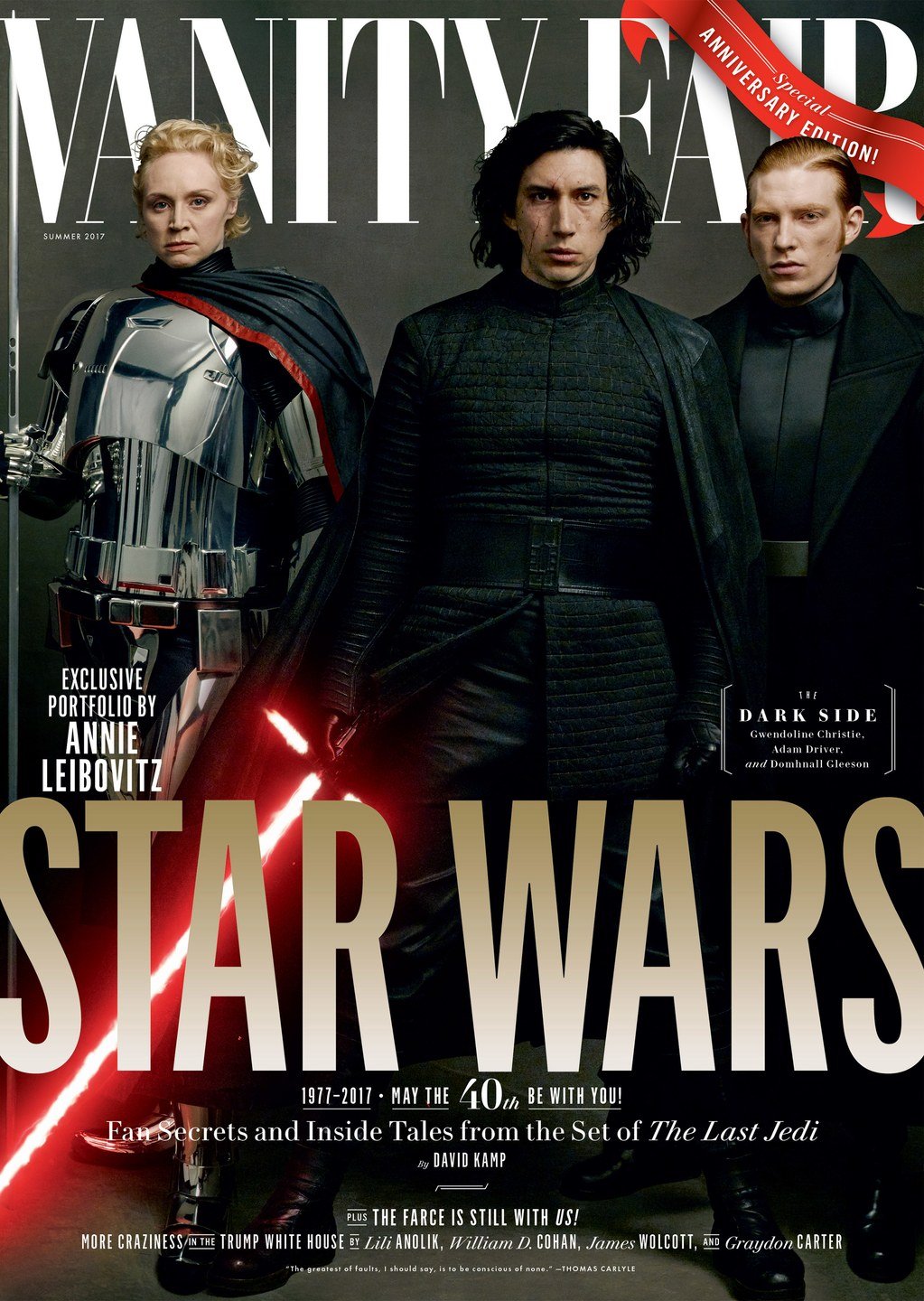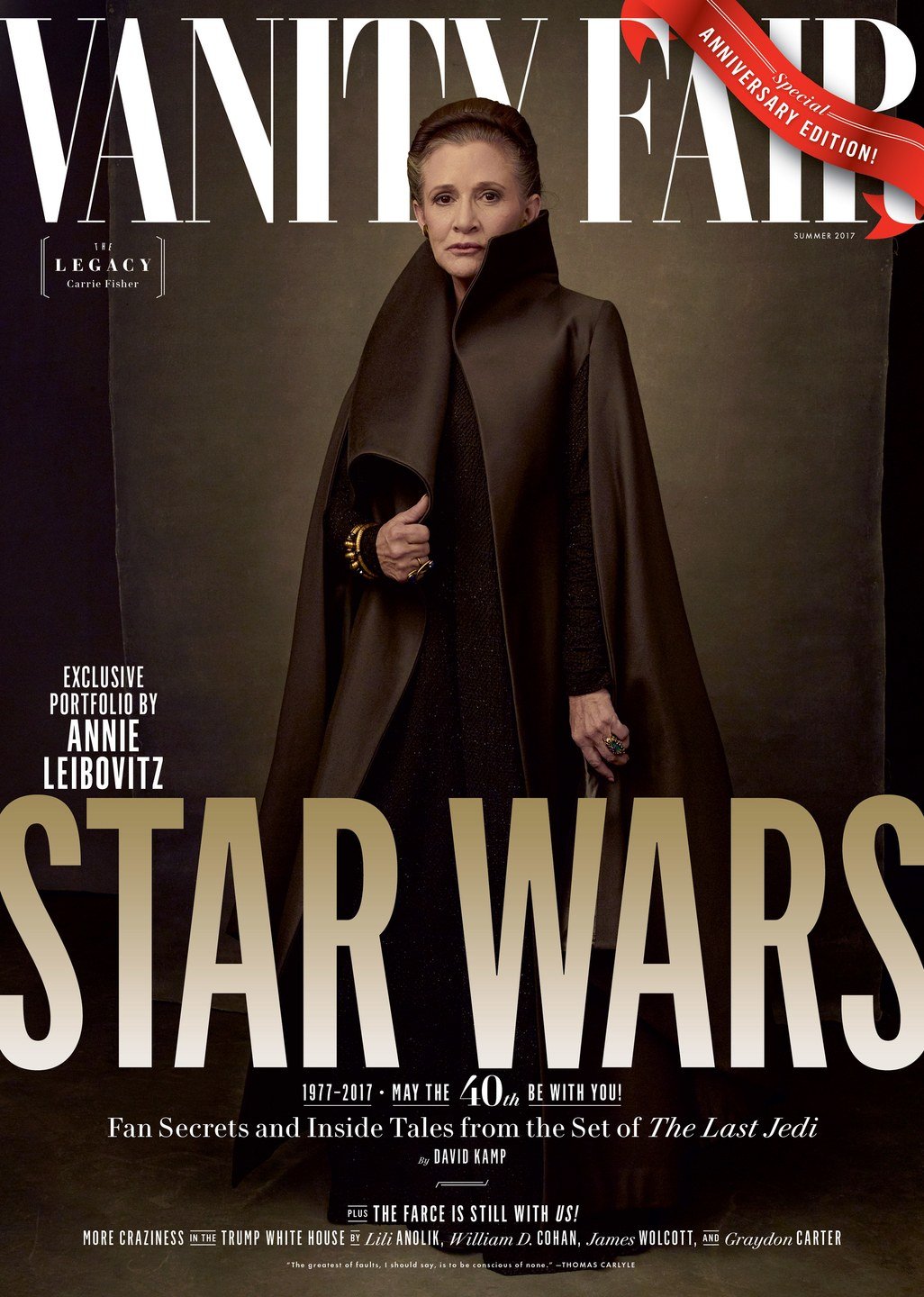 Few of the interesting bits that the covers offer are that we see Gwendoline Christie as Captain Phasma with her helmet off for the first time.
Also VF shares that Adam Driver reveals in their interview that Kylo Ren's wounds go much deeper than the fearsome new scar on his face.
One of the covers also reveals that Kelly Marie Tran's character full name will be Rose Tico, who is confirmed to be a Resistance maintenance worker.
The final cover with Carrie Fisher as General Leia is really heartbreaking and awesome looking at the same time.
Vanity Fair promises more on their coverage tomorrow, so stay tuned.
You can check Vanity Fair's full article here.