The Resistance Broadcast – Episode 64 – Celebration Orlando Preview Special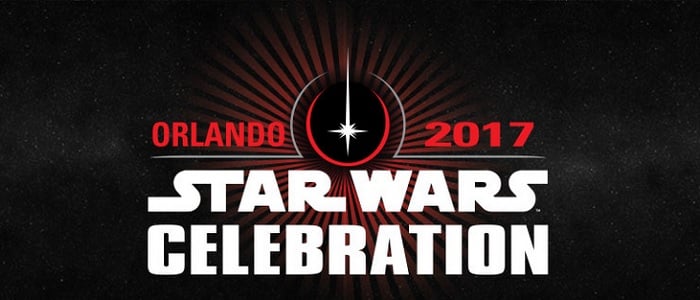 On this episode of The Resistance Broadcast, we talk Celebration Orlando. We give a full run down on who is coming, who we want to see show up as special guests, and our aspirations of what could make this event great. Below is a run down of all the major guests and panels you can see at Star Wars Celebration Orlando running from April 13 – 16, 2017. Not all of these panels will be livestreamed, but we can hope they will show a bunch of them still.
Host: Ganon136
Guests: PrincessLeiaCB3, Bill Sheehy, Mirahtrunks
The Guests Coming To Celebration Orlando:
Warwick Davis
Peter Mayhew
Billy Dee Williams
Mark Hamill
Dave Filoni
Ian McDiarmid
Kathleen Kennedy
Rian Johnson
Anthony Daniels
Hayden Christensen
Freddie Prinze Jr
Sarah Michelle Gellar
Steve Blum
Taylor Gray
Mary Elizabeth McGlynn
Vanessa Marshall
Sam Witwer
Denis Lawson
Felicity Jones
Forest Whitaker
Riz Ahmed
Alan Tudyk
Matthew Wood
Daniel Logan
Ray Park
Jeremy Bulloch
Doug Chiang
Any many others!
Hosts:
Warwick Davis
David Collins
Amy Ratcliffe
Major Panels:
Thursday, April 13
40 Years of Star Wars Panel – 11:00am – 12:30pm EDT
Smooth Talkin' with Billy Dee Williams – 1:30pm – 2:15pm EDT
Ian McDiarmid: Tales From The Darkside – 3:15pm-4:00pm EDT
Ray Park: Prepare to be Mauled – 5:00pm-6:00pm EDT
Collider Jedi Council – 6:30pm – 7:30pm EDT
Friday, April 14
Star Wars: The Last Jedi – 11:00am – 12:30pm EDT
The Making of Rogue One: A Star Wars Story – 1:30pm – 2:30pm EDT
Small Talk with Warwick Davis – 1:30pm – 2:30pm EDT
Timothy Zahn: 101 Ideas in an Hour – 2:00pm – 3:00pm EDT
The Heroines of Star Wars – 3:30pm – 4:30pm EDT
Lucasfilm Publishing Writers' Roundtable – 4:30pm – 5:30pm EDT
Mark Hamill's Tribute to Carrie Fisher – 5:30pm – 6:30pm EDT
Special Screening: Rogue One and A New Hope – 7:30pm – 11:55pm EDT
Saturday, April 15
Star Wars Rebels Season 4 Sneak Peak – 11:00am – 12:30pm EDT
The Galaxywide Premiere of Star Wars Battlefront II – 2:30pm – 3:30pm EDT
Star Wars Celebration Championships of Cosplay – 3:30pm – 5:00pm EDT
Marvel Comics Presents: Star Wars – 4:00pm – 5:00pm EDT
Star Wars and Disney Parks: A Galaxy in the Making – 4:30pm – 5:30pm EDT
Hasbro Star Wars – 5:30pm – 6:30pm EDT
Special Screening: Empire Strikes Back & Return of the Jedi – 6:00pm – 11:55pm EDT
Sunday, April 16
501st Legion: Bad Guys Who Do Good – 10:30am – 11:30am EDT
Behind the Scenes with LEGO Star Wars: The Freemaker Adventures – 11:00am – 12:00pm EDT
These Are The Droids You're Looking For – 11:00am – 12:00pm EDT
Hamill Himself – 1:00pm – 2:00pm EDT
Women in a Galaxy Far, Far Away – 3:00pm – 4:00pm EDT
Celebration Orlando Closing Ceremony – 4:00pm – 5:00pm EDT
If you would like to Skype with us for the big Skype event, add "Ganon136" or "Patric Covey" on Skype early to reserve your spot for our fun event. We have just updated the event times as well, so make sure to keep an eye on our thread for more changes.
For more information about our Skype Event for Star Wars Celebration Orlando, click HERE to learn more. We hope to see you all there. Let us know if you are joining us by replying in the Cantina Forum!
Don't forget, our very own Pomojema will be at Star Wars Celebration Orlando, so make sure you go say hello when you see him in April! We are almost there…
Ha, look who showed up. Make sure to say hi to our staff member Grant (aka Pomojema) at #SWCO. Look for the SWNN t-shirt. 🙂
10 days left.. pic.twitter.com/Dj4gAv3ui9

— SWNN (@StarWarsNewsNet) April 2, 2017
The journey to #TheLastJedi begins at @SW_Celebration. Watch LIVE on https://t.co/mVXi17I07U this Friday. #SWCO pic.twitter.com/rdqUHtSdLK

— Star Wars (@starwars) April 10, 2017
EXCLUSIVE! Just confirmed for @SW_Celebration: THESE 2 MUTTS #HaMillie & #HaMabel will NOT be signing but are open to selfies & panel cameos pic.twitter.com/TWID69aq1p

— Mark Hamill (@HamillHimself) April 10, 2017
Yub yub! 1 day! #StarWars #SWCO pic.twitter.com/WztwZEE6ua

— StarWars Celebration (@SW_Celebration) April 12, 2017
If you would like to submit questions for the show you can Tweet us @starwarsnewsnet using hashtag #starwarsnewsnet, #theresistancebroadcast, #trb, #swnn, message us on the Cantina Forum in the questions and comments thread, or send an email to viralhide@gmail.com.
Thanks for listening, and if you like this episode, don't forget to hit the like button on SoundCloud and subscribe to us on iTunes!
You can subscribe on iTunes, SoundCloud and Stitcher! (SoundcloudRSS)
Thanks to The Yavin 4 for our intro music.