Two More Star Wars Rebels Episodes Get Synopses.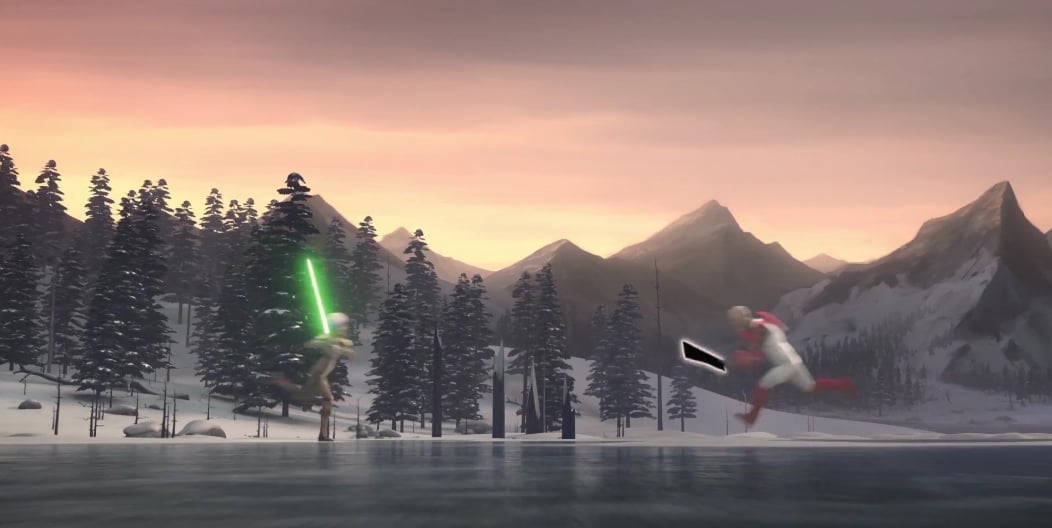 With the Star Wars Rebels trailer hitting the airwaves on January 4, another story about the show's Season 3 slipped by many fans on the following day. Better late than never, here are the descriptions for the next two episodes of the show – along with a little bit of bad news.
From Jedi-Bibliothek (Translated):
3 × 16: "Legacy of Mandalore" (USA): February 18, 2017
In hoping to persuade her family to help the Rebels, Sabine returns home with Kanan and Ezra, and finds herself entangled in her family's power struggle over Mandalore.

3 × 17: "Through Imperial Eyes" – USA: February 25, 2017
Fearing that the identity of a spy will soon be discovered by the Empire, the Rebels launch a plan to save him before he is caught.
Those who have been paying attention to the episode air dates will notice something – that "Trials of the Darksaber", the January 21 episode preceding "Legacy of Mandalore", airs an entire month ahead of its continuation. With the tendency for a season of the show to wrap up in March, the good news is that it's unlikely that there will be any more hiatuses for the remaining five episodes of Season 3 (provided that it closes up with a double-length episode). Alternately, if there are more hiatuses, then it will mean that the wait between Season 3 and Season 4 will be slightly shorter than usual. So while the wait will still be aggravating, at least they're getting rid of all (or most) of it in one go instead of padding the last few episodes out.
Grant has been a fan of Star Wars for as long as he can remember, having seen every movie on the big screen. When he's not hard at work with his college studies, he keeps himself busy by reporting on all kinds of Star Wars news for SWNN and general movie news on the sister site, Movie News Net. He served as a frequent commentator on SWNN's The Resistance Broadcast.