SWNN Staff Discusses the New 'Star Wars: The Last Jedi' Title.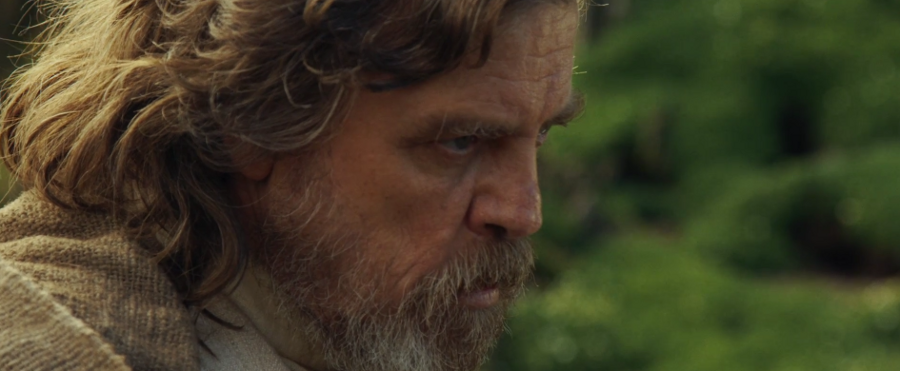 The new Star Wars title, The Last Jedi, has triggered a huge discussion among the fans, mainly because of the multiple meanings that it could carry. Although it is possible that in the title Jedi is used as plural, it's almost a certainty that the title refers to Luke Skywalker himself. During "Return of the Jedi" Yoda tells Luke: "When gone am I, the last of the Jedi will you be." Also the opening crawl of "The Force Awakens" states that: "The First Order will not rest until Skywalker, the last Jedi, has been destroyed". Later in the movie Supreme Leader Snoke says: "The droid will soon be delivered to the Resistance, leading them to the last Jedi. If Skywalker returns the new Jedi will rise". So what could this title possibly mean? Will there be more Jedi after Luke? What will become of Rey. Is there a new breed of Jedi that will rise? Hit the jump for our thoughts on that matter.
The following quotes have been directly taken from our staff discussion in The Cantina forum:
DEKKA129
I wonder if the title points to the dynamic between Rey and Luke that Rian has mentioned.
I think Luke probably wants to let the Jedi die out once and for all, since they always seem to produce a dark-sider who cocks the whole thing up. Ben got turned, and he destroyed the entire Jedi academy, and Luke went into hiding – probably as his way of breaking the cycle once and for all.
Rey, on the other hand, has begun to embrace her abilities rather than hiding from them, and she wants Luke to train her. I wonder if she might end up having to convince him to do so.
In other words, Luke's intention is to be the last Jedi and to allow the Jedi to die with him. Rey comes along and upends that whole plan, and ultimately she becomes the last of the Jedi (and this of course brings up the possibility that Luke may not survive until Episode IX.)
Trevor
While I might agree with that in some context, Luke knows the importance of the Jedi (whether he likes it or not) and by now, knows the history of the Jedi and Sith. I would be inclined to follow you brother, but have the notion that if for nothing else, being the last leaves him with a moral obligation that he's struggling with….you know, not to let the entire galaxy fall to the dark side.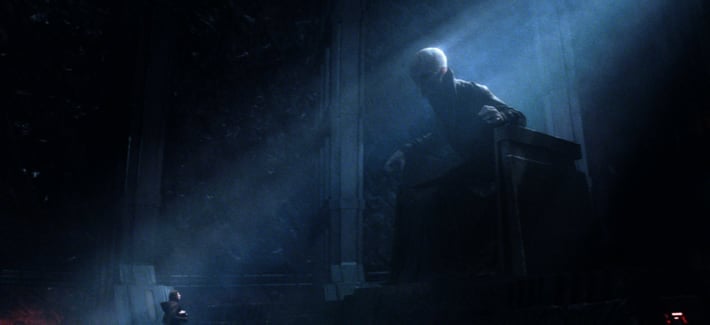 DEKKA129
I've been thinking about that too, and you may very well be right.
But I can't get around the fact that when Luke lost Ben to the dark side, and Ben slaughtered all of the rest of Luke's students, Luke didn't go after him to try to meet a moral obligation to not let the galaxy fall to the dark side.
He hid himself away on a planet that nobody could find. For years, apparently.
This wasn't out of fear for his life. Luke moved beyond that long ago.
It also doesn't seem like it was so that he could bide his time waiting for the right moment to take down Snoke and company. Otherwise, the sudden destruction of billions of lives on Hosnian Prime would have brought him out of exile.
What exactly does that leave, other than Luke going into permanent exile with the intent of letting the Jedi die with him?
Аnother possibility.
Luke agrees to train Rey in the ways of the Force… but not as a Jedi.
Perhaps in his solitude, Luke has come to realize that the Jedi rejection of emotion inevitably creates its own blowback, with the reflexive response to "no emotion" being the concentration of negative emotion in those who fall to the dark side. Jedi are never taught to process their emotions – only to basically ignore them by letting them go. How is that NOT going to result in failed Jedi having no capacity for modulating their emotions and simply diving straight into them as a source of power?
In this sense, if Luke trains Rey to incorporate her emotional life into her life as a Force user, rather than simply denying her emotions, Luke would by definition be the last Jedi.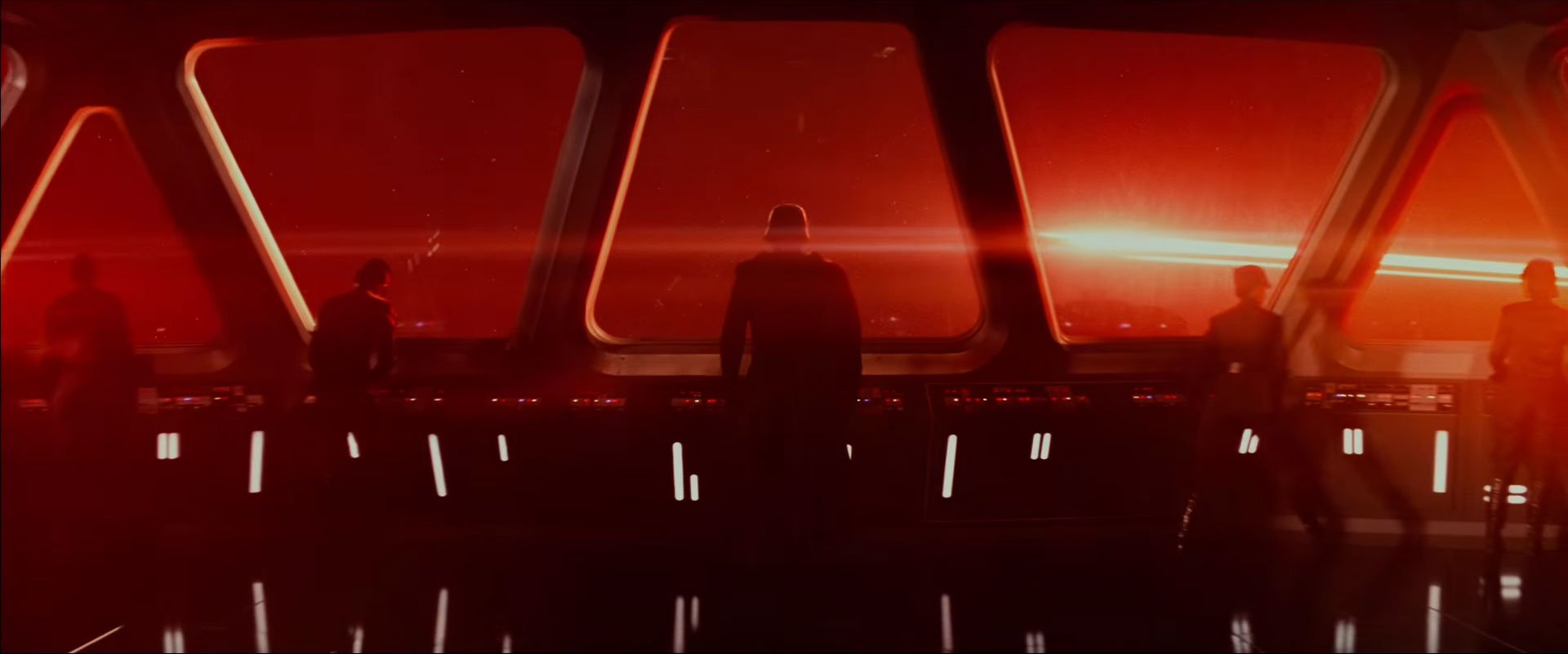 Trevor
However, I think that like Ben in IV, Luke felt the cries of the Hosnian's, and knows what must be done, probably thinking "blast, do I have to leave the house TODAY?!?" When Rey shows up, it confirms to him that he has to get dressed and go out, because the Force has brought her to him.
I think that Luke's apparent failings and self-loathing on Ahch-To is probably what he had in mind…to just stay there (like you said), and was just hoping that Ben and Snoke would accidentally blow themselves up playing with matches in the shed and he wouldn't have to intervene….but now he knows…..and he's going to get on his cell and call the rest of his Jedi-posse to go kick some ass. Well, maybe not EXACTLY not like that….
DEKKA129
Well, see, to me this is the logical assumption to make. I just suspect that Rian intends to turn conventional wisdom on its ear as far as that goes. Just like I'd have never pictured Rebel agents executing their own contacts the way Cassian did in Rogue One, I think we'll probably see a version of Luke that's not quite what we're expecting too.
Then again, that look we saw from him at the end of TFA could very well be "Damn… now I've gotta go put pants on and pack a friggin' sammich for the road."
Hard Case
I think he has been seeking answers. And when he finds what he is looking for – at that moment – he will act. Never forget – a wizard is never late, nor is he early – he arrives precisely when he means to (I may be getting my franchises mixed up here, but you get what I'm saying ).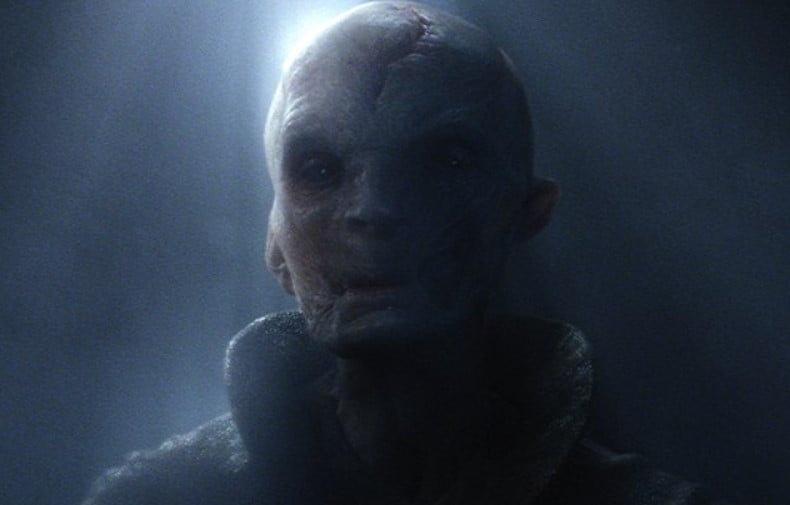 DEKKA129
I do indeed get what you're saying, and you may be absolutely correct.
But what answers would he be seeking? New powers? Why he lost Ben to the dark side? What Snoke actually is?
Once the First Order began destroying planets, IMHO that would have prompted Luke to at least prepare for a return from his exile. But when Rey showed up, the look on Luke's face was basically, "Aw, sh*t…" He didn't seem particularly thrilled, and that thousand-yard stare of his conveyed something very different from "The Force has spoken – It's time."
I really don't get the impression that he planned on returning at all. It seems odd, because as you say, there's an implied moral responsibility to ensure that the dark side doesn't consume the galaxy. And yet… J.J. and Mark made some very specific choices with that final TFA scene that appears to paint a rather different picture.
All kidding aside, though, I'm starting to really get jazzed about what's coming this December. It sounds as though Rian is working on a deeper story for the new characters, and probably one that will change some of our fundamental assumptions about classic characters like Luke.
My one concern is that in making TFA "Han's story", to the extent that the ST films focus on classic characters, and the growing likelihood that Rian may be making TLJ "Luke's story" in that same sense… perhaps they had a plan to do the same with Leia for Episode IX. We've already heard some rumors (which I don't know how solid they are) that Leia would have an expanded role in IX. I hope that she wasn't the key to the eventual resolution of the ST story, because that's going to make it mighty tricky to write her out of the movie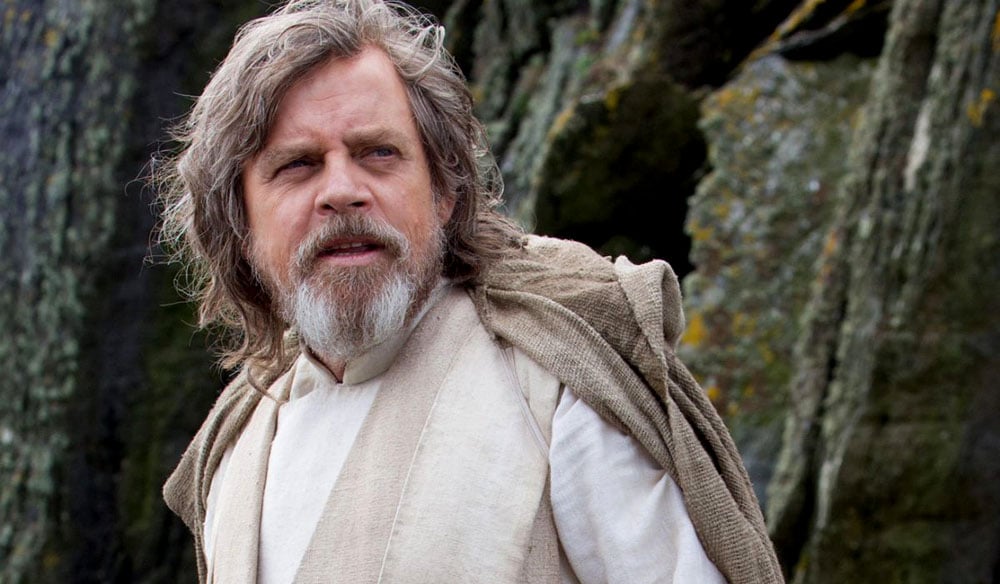 Hard Case
There is another. I think regardless of what happens with Luke in VIII, he will be the nostalgia man in IX as well, even if he's a Force ghost. I'm really hoping that Ben and Leia have a meaningful scene in VIII, otherwise that will be such a tragic loss for the story. She will definitely be missed either way, but if they have a pretty good emotional scene in VIII, then I think it wouldn't be too difficult to proceed without Leia, especially considering how far along the new characters will have been developed by then. It will be very tragic storywise if Ben and Leia never get any screen time together though. And if her character dies off screen (which sounds like it may be the way they end up going) then that could really have some big ramifications concerning Kylo Ren. It could very well push him beyond all hope of redemption, or the sudden loss of his mother followed by Luke's appeal to the light remaining within him could be what brings him back from the brink. There are many ways they could take the story. We may not get the story that was originally intended, but I think they can still do something really compelling.
Wouldn't it be crazy if we see a sort of reversal of Han's death in TFA in the final act of the trilogy where Luke seems to have successfully redeemed Ben and just as a weeping Ben and Luke embrace, a green blade ignites through Ben's torso as tears stream down the face of the last Jedi master? Luke knew that the potential for darkness in the Skywalker family was just too great. And after the atrocities committed by Ben, he decides to end it right then and there. Maybe he even stays behind to sacrifice himself to aid in Rey's escape. Man what an ending that would be. I can hear a character in the next trilogy asking a question like this: "Did you ever hear the tragedy of the Skywalker family?"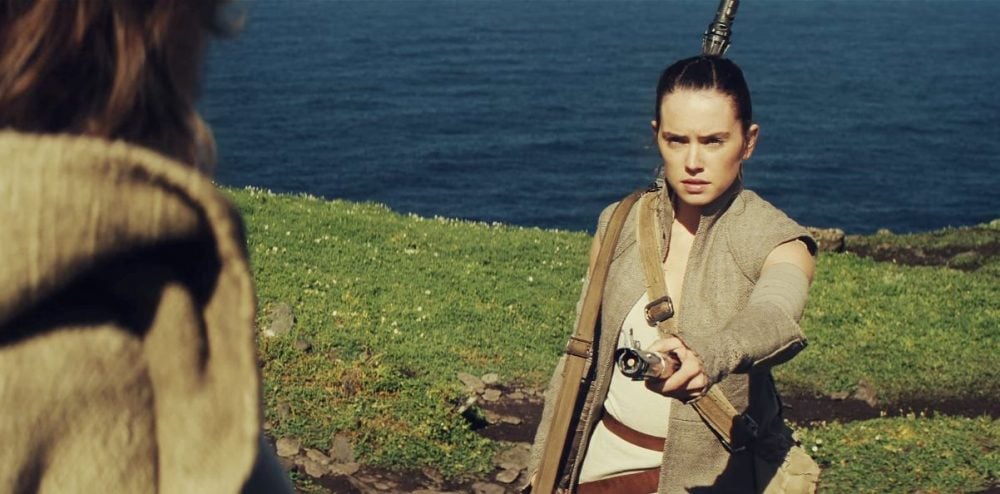 Viral Hide
I think we the fans always try to make things more complicated than they are. While we all mention that Jedi can also be used in plural, for me there is no doubt that this title is strictly about Luke. That is mainly because of the fact that this was how Luke was called in TFA crawl, and because later Snoke said:
"The droid will soon be delivered to the Resistance, leading them to the last Jedi. if Skywalker returns, the new Jedi will rise."
So while I agree that Luke is the last Jedi, that doesn't mean that a new Jedi order won't arise.
Trevor
Additionally, which seems to be a foregone conclusion; We are going to/are seeing an evolution of the Jedi "Order" from the PT in that they were a bit full of themselves and even a bit pompus at times, and then through the OT where they had been summarily erased from existence, and finally on to the ST where (in addition to their physical existence) the Empire (and subsequently the FO) had erased them from written history to a point where they were reminiscent of King Arthur to all but those old enough to remember them…very quietly.
At this point, we're going to see a new birth of the Jedi that will follow the original idea, but have/are going to evolve with different ideals and traditions.
While I follow you @Viral Hide on the idea of Luke being THE last Jedi, I feel like it's just too damned easy to say "They're all dead…end of story"…it's almost an insult to the intelligence of the diehard fan. There were THOUSANDS of them when Order 66 was instituted, and again, it's just too neat and clean to say they're all dead….but they probably will…which seems like a cop-out to me.
Hard Case
This title makes so much sense. It is definitely about Luke, the last two films chronologically have even foreshadowed this title. As Viral points out Snoke's line about "the Last Jedi", I also remember that Yoda told Luke "…the last of the Jedi will you be." This title is perfect. The only thing that bugs me is it totally wrecks my shorthand for Star Wars discussions. I am used to referring to Return of the Jedi as simply "Jedi". Now I have to say the full title everytime. Darn you Rian Johnson!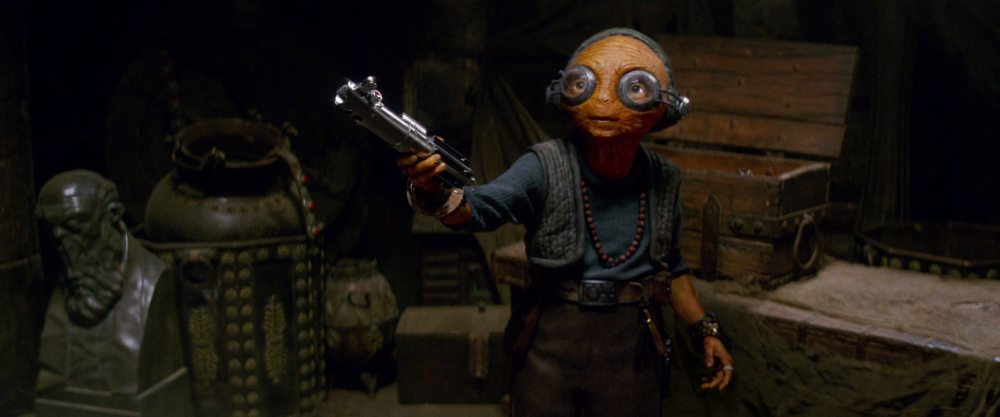 DEKKA129
(Concerning Luke killing Ben to put an end to the Skywalker line) That would be the single ballsiest move they could possibly make. And it could work too, if they set it up right. Excellent ideas there, HC!
Part of me also wonders, (and this has nothing to do with the movie title), if we might see something completely out of left field, – namely, Han appearing as a Force ghost.
This has been going around in my head ever since TFA came out, and I just can't shake it. I know that one of the core questions that drove development of TFA was, "What is the Force and how powerful is it?" Then they came up with that title – The Force Awakens very strongly suggests the Force having its own volition. It's own ability to consciously manipulate the world. We see plenty of indications of latent Force abilities in various characters in the movie. Not just Rey, but Finn is certainly guided by his own instincts (and can hold his own for a little bit in a lightsaber fight against a trained dark side user), Poe has that moment over Takodana where he's taking out TIE after TIE after TIE – hell, even Han has that blind blaster shot when they emerge from the rubble of Maz's castle.
Now, most of that could just be J.J's indulgence in his own goofy sense of humor. OR… it could indicate that the newly awakened Force is acting through more than just trained Force users.
Assuming for a moment that the latter is the case, and TFA deliberately shows the Force acting through virtually all of our heroes regardless of their actual Force sensitivity, let's look at that final moment between Han and Ben.
I can't remember if it was in the "Art Of…" book or elsewhere, but I know that J.J. or somebody mentioned that the intent was to have Han selflessly sacrifice his life the way Obi Wan did in ANH. And he certainly did that, for the sake of his son. He even basically forgave Ben for killing him, through that final, gentle touch to Ben's face just before he fell off the bridge.
If the Force isn't acting the way we have come to expect it to, what's to say that Han's selfless sacrifice, at the very end of which he seems to have been in something resembling a state of peace or grace, won't end up being enough for the Force (possibly with the help of Yoda, Obi Wan and Anakin) to do the rest and allow him to retain his identity as a Force Ghost so that he can help his son to right the wrongs he's committed?
Yes, so far in the SW films, it's only been Force users who have been able to assume spirit form after death. But do we know for sure that only Force users can do this? What if the Force itself has changed the rules of the game? What if it's beginning to manifest itself through untrained individuals, since trained Force users have always ended up losing some of their number to the dark side, plunging the galaxy into darkness? What if focusing power through a handful of trained Force users has become too dangerous, and the Force makes a conscious decision to begin manifesting itself through the unconscious, instinctive acts of untrained individuals?
Hard Case
This is an interesting idea. I don't know if you watched the latest episode of Rebels or not, but Kanan seems to imply that in some respects the ability to harness the Force is irrelevant. Hera says something to him about Sabine not "having the Force" to which Kanan responds "the Force is in all living things". We know this already of course from revelations through dialogue from Yoda and Obi-Wan in the OT, but something about the way Kanan talked about it in this episode opened up a lot of other possibilities in my mind at least about where the Force could manifest itself. It would be interesting to see some type of game changer in the ST in regards to the Force. I don't really want to see that with Han, but I like where you are heading with this.
DEKKA129
I did see the last Rebels episode, and now that you mention it, it DOES tend to go along with this concept of the Force actively working through "civilians" rather than just a select few Jedi and Sith. I'm still not a huge Rebels fan, but I like it better each season and this episode was an interesting one (other than the moments where they delved back into the tired old "dysfunctional sitcom family" gag with Sabine and Ezra, of course.)
But it did line up, it seems, with what I was seeing in TFA with the Force manifesting through ordinary folks. We know from previous films that the Force is in all living things. What would be new would be if the Force began to actively manifest itself through all living things on a more consistent basis.
I can't say that I'm crazy about the idea of Han turning up as a spirit in the next two movies, but I can see where they may have set everything up for something like that. They did seem to be very conscious of the fact that Han's death scene reflected Obi Wan's death scene in ANH, so who knows?
Regardless of that, I have to wonder if the change we'll see in the Force and in the Jedi in the next two episodes might revolve around how badly it's gone in the past for the Force to mainly favor a small elite group of trained Force users. It seems to invite abuse of power, largely because humans and their humanoid cousins are just too damned thickheaded to be able to handle that kind of power responsibly. Quoth the Force, "THIS is why we can't have nice things".
As you can see, we just love it when new Star Wars news drops.  It's truly amazing when something as simple as three little words can spark the imagination and reignite the passion of the fans once again. It seems that we will have plenty to speculate about until the teaser eventually drops – and then it after that it will be a non-stop hype ride until The Last Jedi finally hits theaters on December 15th. So help us keep this discussion going.  Share your thoughts on the title in the comments below.