Star Wars Rebels Review: "Warhead" + Rebels Recon. What Did You Think?
Star Wars: Rebels returns after the back-to-back two-parter to a normal one and done-in-22-minutes story. I have been somewhat critical to the format of 22-minute non-two-parter episodes of Rebels. Is this episode any different? It's an episode featuring Zeb, so…anything is possible. Is this episode just a means to an end? Let's find out!
SPOILERS BELOW!
What worked for me: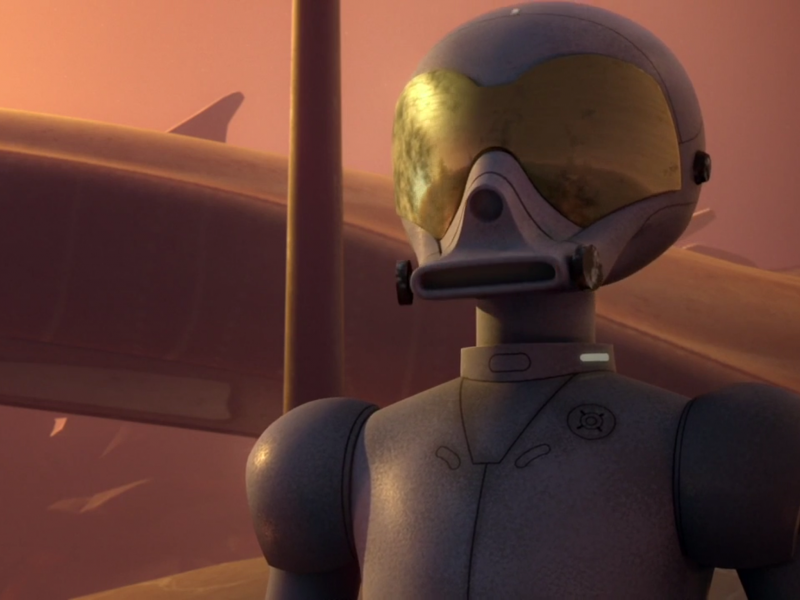 I have been adamant of my love for AP-5 and I was wonderfully rewarded with his presence in this episode. Since the other members of the Ghost Crew go out on some kind mission without Zeb, it's only Zeb, Chopper and my boy AP-5. He is the perfect balance between exposition and comedy. This episode, IMO, gives us even more reason for AP-5 to show up. I found myself laughing out loud a number of times about how blunt he is. We need more of him and less of Chopper.
Imperial Infiltrator Recon Droid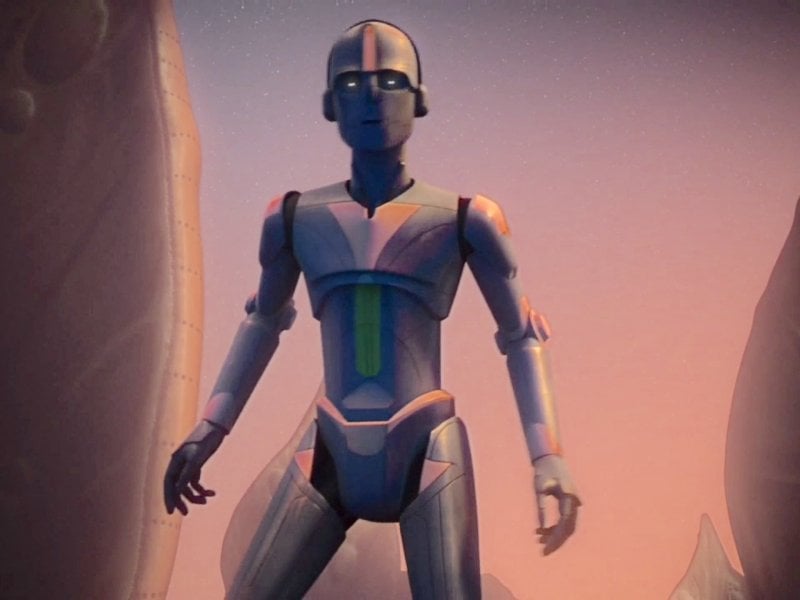 We have seen this droid design in Rebels before, and originally it comes from the early designs of C3PO by Ralph McQuarrie. His designs are timeless and it doesn't matter what era or version you use of McQuarrie's. They can be used in Star Wars at anytime and they all fit and look amazing. It was clever of the writers to allow this innocent and harmless looking droid to transform into a death machine.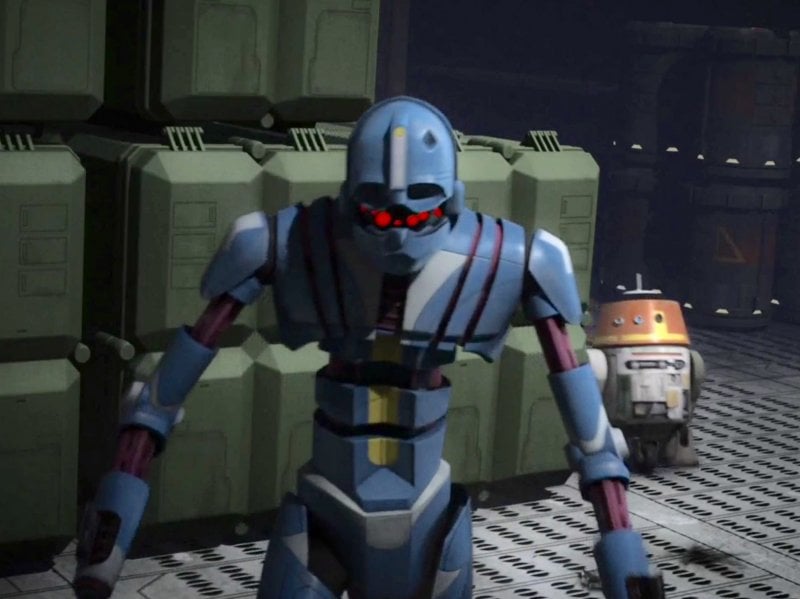 Just like the Imperial Probe Droids, these Infiltrator Recon Droids carry a self-destruction device, this particular one being a Proton "Warhead." I don't think the Probe droids are packing those, damn! I hope to see more of these droids in the future (or even a toy, Hasbro). Even in "death mode," I thought this droid design was awesome.
Thrawn's reckoning is coming.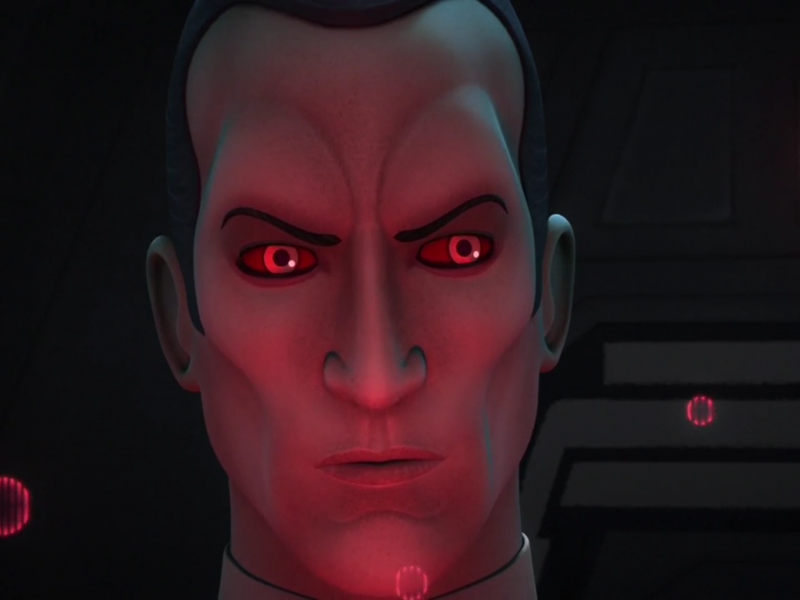 A lot of us have been waiting for Thrawn to drop the hammer on the Rebels this season and it's looking like it's about to happen. We know this is happening from the latest Rebels mid-season trailer also, but the end of this episode shows that our Rebels are in deep trouble…and that makes me kind of excited. Does that make me an awful person?
What didn't work for me:
Zeb is not the worst character in Rebels, but my patience for him is wearing thin. That's mainly because he's played as the "big, dumb guy" of the group. AP-5 points this out so many times, it seems almost as if the writers are admitting to us how ridiculous he is. The ironic thing about Zeb is that I loved the 2 episodes that featured him and his people, as well as the episode where Kallus and Zeb mimic the film Enemy Mine. This episode, however, only manages to show the weaker side of his character, prominently featuring his bumbling idiot persona. Zeb is obviously WAY better than this and I wish we could abandon that side of him and depict him as more of the great leader/warrior that he is.

Quick Hitters:
I love the homage to ESB with this opening shot of this star destroyer dropping out droids to recon the galaxy.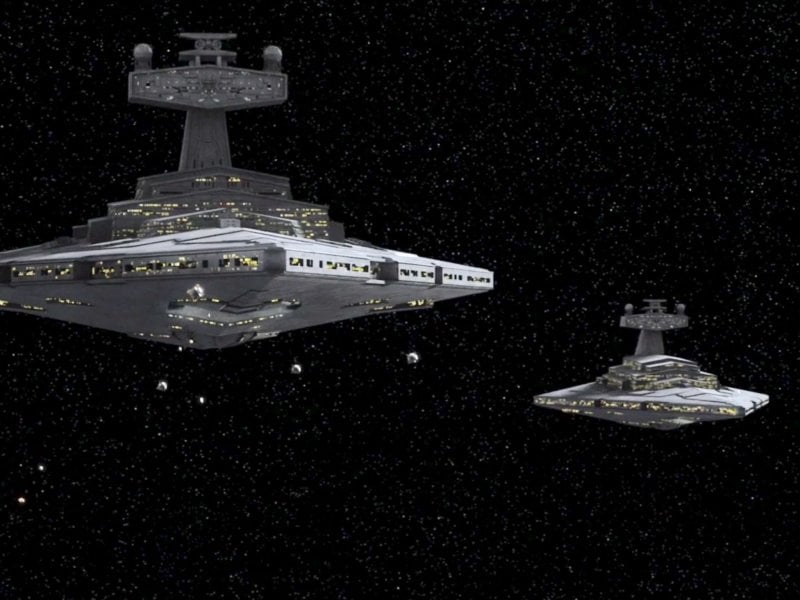 It's been cool seeing more Landspeeders that look like Luke's in the show. We don't get them that much in the films.
I thought this episode did a good job of pushing the overall narrative forward while having a fun one-and-done story. If it didn't set up that Thrawn is going to be dropping all hell on the Rebels soon, then I think this would have been a mediocre episode. Can't wait to see what Thrawn has in store for these Rebels!
As always, I look forward to reading what you all thought of this episode!
Paul
Follow me on Twitter @Hermann22
Follow my Star Wars podcast on Twitter @Blastercanonpod
Follow my Marvel podcast on Twitter @Marvelnewscast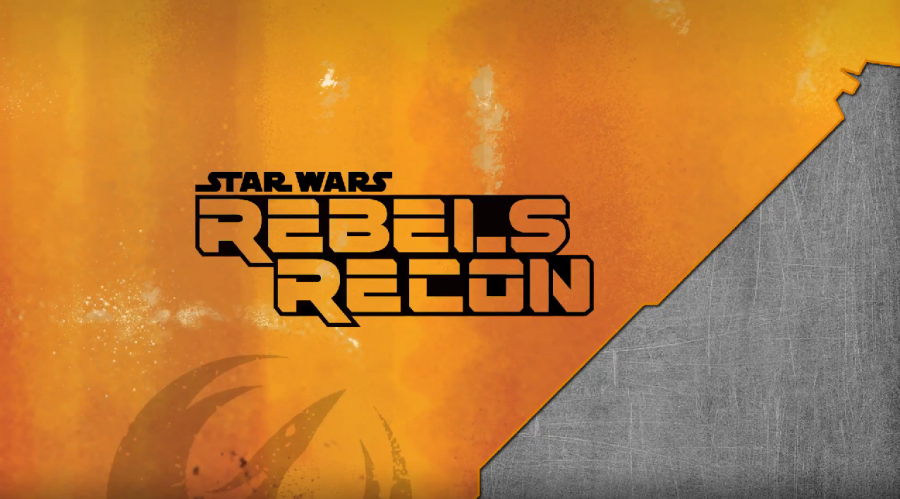 Also the latest episode of Rebels Recon has been released. Tell us what you thought about the episode in the comments section and check out StarWars.com's new video Rebels Recon #3.12: Inside "Warhead".