Erin Kellyman Would Love To Play Enfys Nest Again if Lucasfilm Made Follow Up To 'Solo'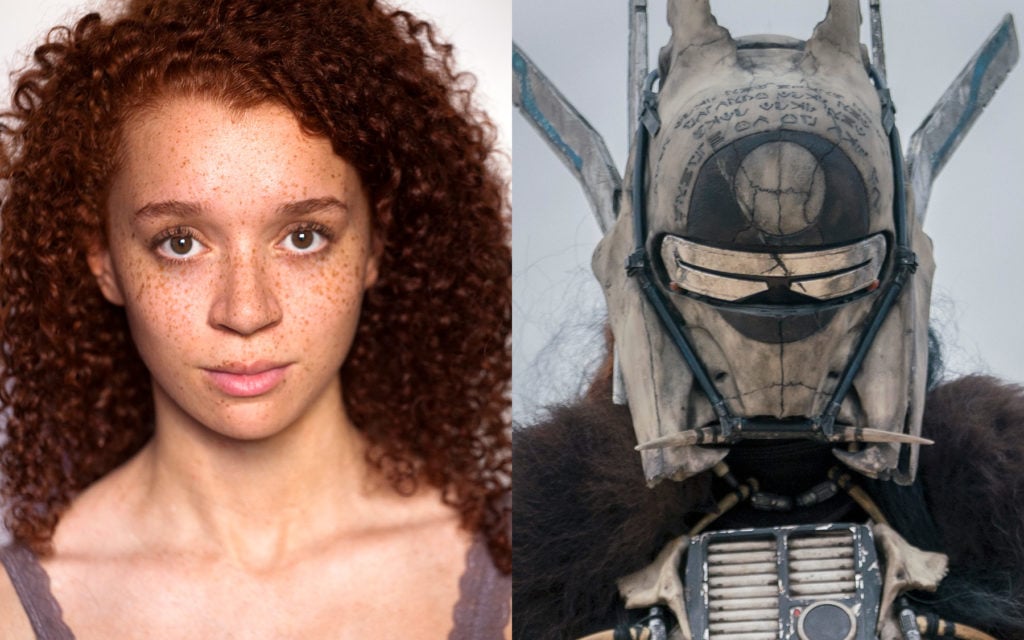 Actress Erin Kellyman is on the press tour for her new show on Disney Plus, The Falcon and the Winter Soldier. Most recently, she did an interview with Jake Hamilton, an Emmy winning film reporter who hosts the YouTube show Jake's Takes, in which he interviews Hollywood celebrities. He asked whether or not she would like to play Enfys Nest in a hypothetical Solo follow-up, to which she answered:
"I would absolutely love to play Enfys Nest again. I think she was such a fun character to play… It was my first movie, and I had such a great experience on that set, and Disney were incredible. If they said 'do you wanna play her again?' I'd absolutely love to do that again, that't be amazing."
And a huge smile appeared on her face as she said those last few words. The next question was rather obvious – is it happening? Has she heard anything about it?
"No, not one [rumor of it happening]. It's sad but maybe it's a good thing, having that one movie and then just leaving it there, leaving it to rest."
This last part is a bit sad, but not all hope is lost. Last year, the #MakeSolo2Happen campaign was a tremendous success on social media, and this year we hope it will be again on May 24, the official #MakeSolo2Happen day. The movement has already been acknowledged by many members of the cast and crew, including director Ron Howard himself. Our own John Hoey even recently commented on our podcast The Resistance Broadcast that apparently there are talks between Lucasfilm and Alden Ehrenreich, so fingers crossed for that panning out.
#MakeSolo2Happen is a positive fan movement sharing love for Solo: A Star Wars Story and showing support for continuing the adventures of Han Solo, Chewbacca, and the other characters from the film in a follow-up movie or a series on Disney Plus. The hashtag was created by John and has been an active campaign of positivity started by The Resistance Broadcast with John, James Baney, and Lacey Gilleran. You can find all the information about it here.
Here is the full video of Jake Hamilton's interview Erin Kellyman:
Miguel Fernández is a Spanish student that has movies as his second passion in life. His favorite movie of all time is The Lord of the Rings, but he is also a huge Star Wars fan. However, fantasy movies are not his only cup of tea, as movies from Scorsese, Fincher, Kubrick or Hitchcock have been an obsession for him since he started to understand the language of filmmaking. He is that guy who will watch a black and white movie, just because it is in black and white.