"People" Shares New 20 Minute Video on Rogue One With New Interviews and Comments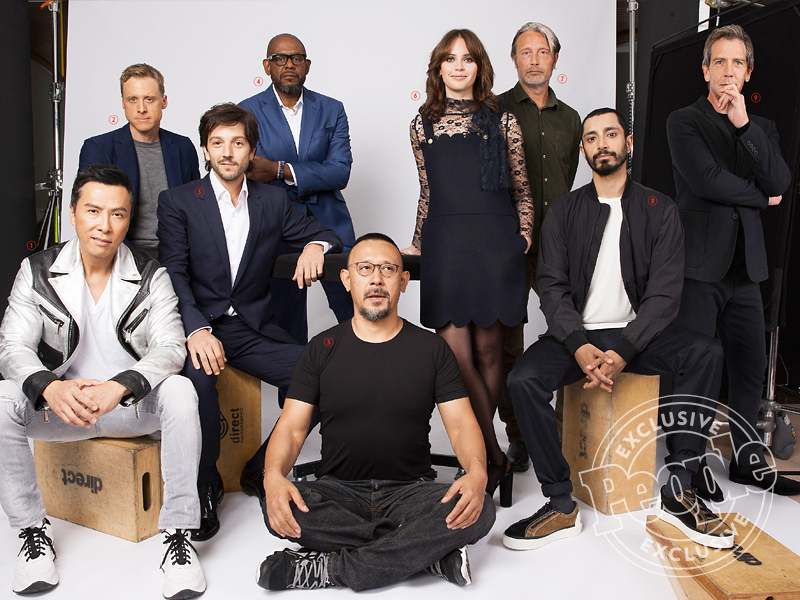 People's latest issue dedicated to Rogue One: A Star Wars Story is available on newsstand now. As we told you yesterday, this issue will include a virtual reality goggles with which you can get behind the scenes of the filming of the movie at Pinewood Studios. Now People posted a 20 minute video with an extensive look at Rogue One, featuring many interviews with the cast, the director Edwards and with LFL President Kathleen Kennedy. The video is especially interesting for the general audience who is still not much familiar with the movie.
From Entertainment Weekly:
Fans can get an exclusive, deep dive into the world of Rogue One with People Special: Star Wars Rogue One, available only on the People/Entertainment Weekly Network (PEN) — click here to watch the special.

A digital extension of PEOPLE's special issue, the PEN special gets the inside scoop straight from the source, including interviews with the film's director Gareth Edwards, producer Kathleen Kennedy and its star-studded cast.

In addition, the creators of the new Star Wars movie are giving PEOPLE readers the opportunity to dive into the beloved galaxy with fully immersive virtual-reality experiences using VR goggles. Download the LIFE VR app for iOS and Android or visit time.com/lifevr to try it out. (Don't have goggles? They're included in the issue! Click here for an easy guide on how to assemble them). If you don't have goggles yet, check out 360° video versions of the experiences on PEOPLE.com — here, an exclusive behind-the-scenes tour of the Rogue One set during a battle scene.
Also People.com promises many more exclusive videos, photos and secrets from the movie every day until Rogue One hits theaters. So stay tuned.