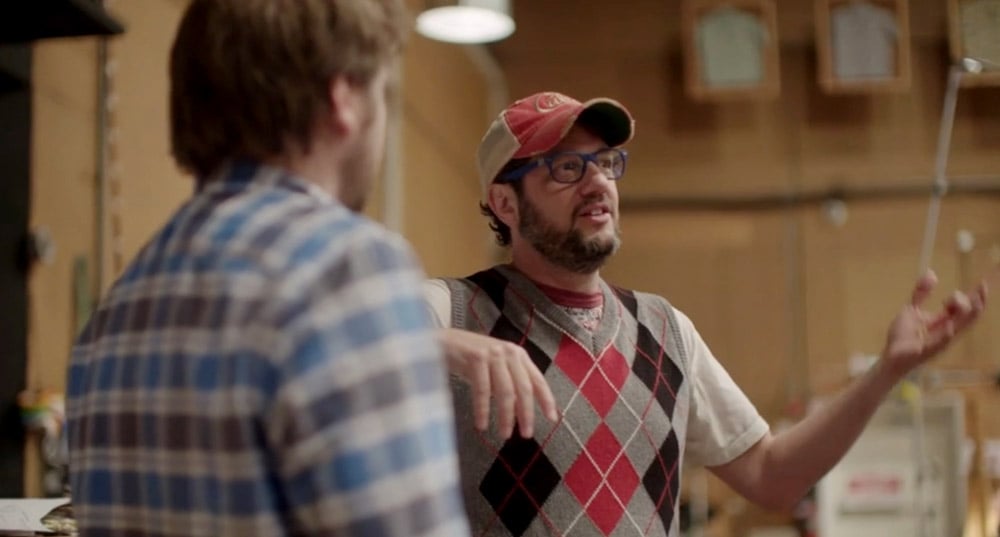 Entertainment Weekly has an exclusive "first listen" of the Rogue One music composed by Michael Giacchino. In a 2 minute video you can see director Gareth Edwards speaking to the orchestra before they start conducting the music, and you can listen to two tracks from the movie: "Her Path Is Clear," and "Approach to Eadu,". Check it out.
Fun fact: the timpani player is Don Williams, brother of John Williams. :)
These brief minutes of Star Wars music really prove that John Williams has a worthy successor.
EW also posted the full interview (parts were posted a few weeks ago) with the composer.
Four weeks doesn't seem like enough time.

It's not really. But you work with the time you have. And I'm not a person that has a bunch of other composers working for me, so it's just me sitting up here in this room doing it. But I'm pretty good at focusing and getting down to business. I saw the film and I really, really, really enjoyed it, so there was no lack of ideas or inspiration, that's for sure. The only worry the whole time for me was just the schedule. But I mapped it out and I thought, okay, if I do this much a day and I get this done that will leave me time to go back and improve if I need to before having to orchestrate.
Make sure to check EW's article for a full interview with Giacchino.
Click HERE to check out and comment on this topic in our forum The Cantina