Updated With the Winners! Win 3 Officially Licensed Rogue One T-Shirts From Merchoid.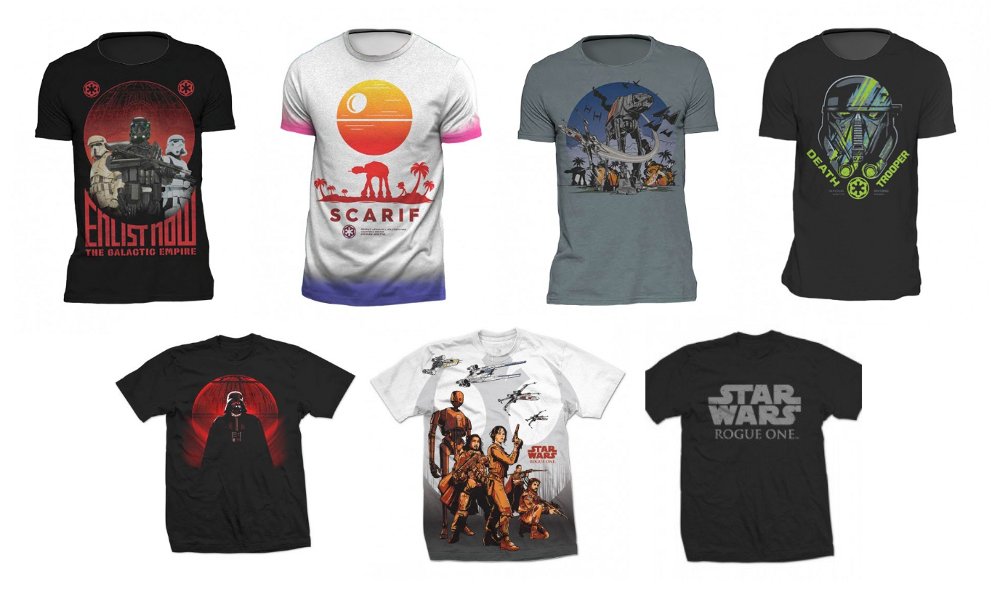 Our friends from Merchoid were kind enough to giveaway to our readers 3 super cool official t-shirts from Rogue One: A Star Wars Story. Read on for the full details how to win one.
Merchoid is a company based in Birmingham, UK that sells 100% officially licensed merchandise from your favourite videogames, TV shows, comics and movies. Merchoid's UK based warehouse offers free, global shipping!
Recently Merchoid revealed their new Star Wars Rogue One T-shirt collection. Also the movie merchandise retailer has unveiled their range of officially licensed Rogue One: A Star Wars Story giftware, which includes lights, keychains and 3D coasters and more. The centerpiece of the collection is a green and black 26cm LED light that features detailed plans to the iconic Death Star, a central part of the Rogue One story. The range is available to preorder at Merchoid now, starting from £7.99/€11,99/$11.99 and ships middle of of next month.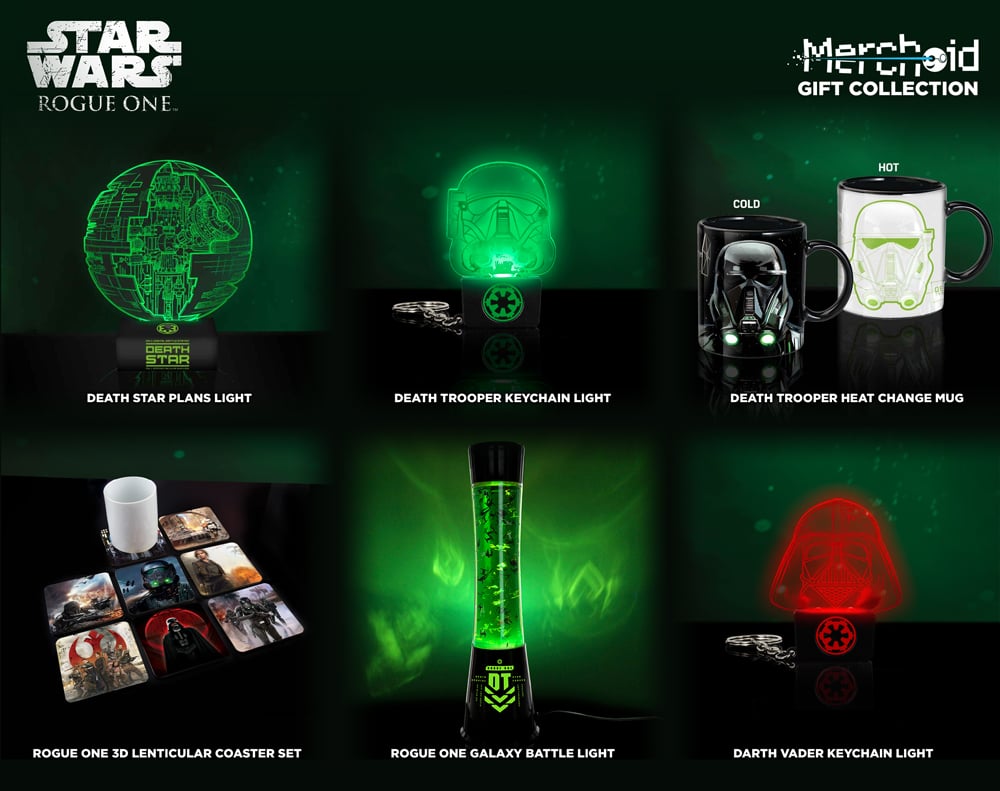 Merchoid's full Rogue One Giftware collection includes the aforementioned Death Star Plans Light, a lava light inspired Galaxy Battle Light, a Death Trooper heat changing mug, 3D lenticular coasters featuring artwork from the film and two light up keychains based on the Death Trooper and Darth Vader.
Their Rogue One collection has been very popular with the Star Wars fans, since right now most of the items are out of stock, even though they were on a pre-order. Nevertheless we managed to secure 3 t-shirts for our readers generously supplied by Merchoid. You can see all their Rogue One tees here.
To be eligible to win on of the t-shirts, just fill in the form below and answer the question in the comments below:
Important: This contest is worldwide. If you're on a mobile device you will see a link to the form named "A Rafflecopter Giveaway", instead of the actual form. The e-mail you use to sign in the form is the e-mail that we will contact if you win a prize. So make sure to use a valid and active e-mail. Also if you win, you will have to point us to your comment in this article. Good luck!
UPDATE!
The three winners have been randomly picked. You can see their names in the form above. This time we have winners from Sweden, Australia and USA.
Thanks to all who participated in this giveaway. Don't be disappointed if you haven't won a prize. For tomorrow (Force Friday) we have a new bigger giveaway, for all of you! So stay tuned…