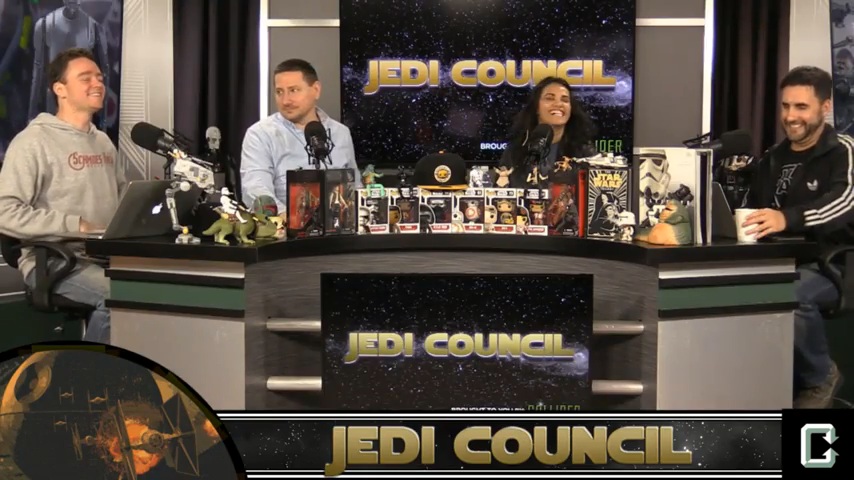 This week on Collider Jedi Council:
With Kristian Harloff on vacation, Mark Ellis, John Campea, Tiffany Smith and Mark Reilly are in the studio to discuss all the new Star Wars news which includes; Mark Hamill talking about his experience hearing there would be more Star Wars films, in depth discussion on a tid-bits about what Luke Skywalker might be doing and how it connects to the evil Knights of Ren, Alan Tudyk talks about filming 'Rogue One', the gangs thoughts on the new ILM "The Force Awakens" effects reel that hit this week, new Vader pictures from Pyramid International and much more on a jammed packed episode of Collider Jedi Council!
Don't forget to send your questions on Twitter to @kristianharloff. Keep in mind the shows hashtag of – #ColliderJediCouncil.