J.J. Abrams Would Like to See a Spin-Off Movie About the Knights of Ren!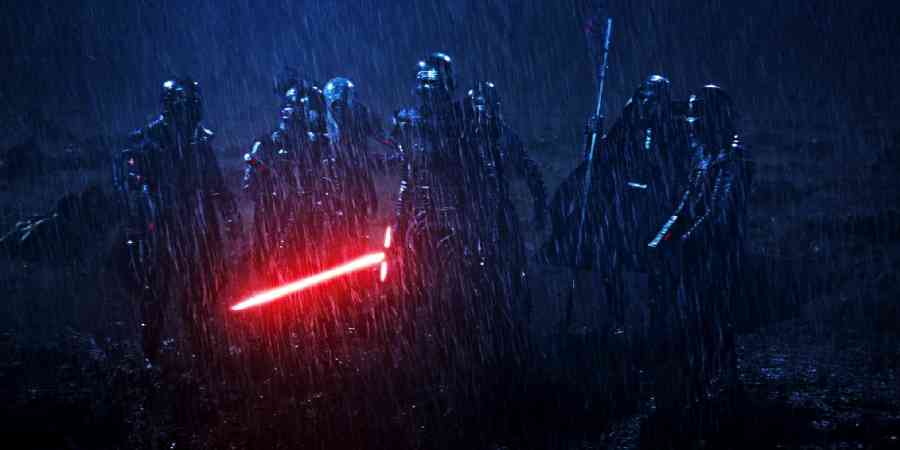 While promoting the latest chapter in the new Star Trek movies, director J.J. Abrams briefly spoke with Collider about which Star Wars story he would like to see as a spin-off movie…
J.J. Abrams directed the first two Star Trek movies which rebooted the franchise 7 years ago. Abrams couldn't direct the third movie because of his decision to helm Star Wars: The Force Awakens, but he does serve as a producer of the franchise's third film since the reboot.
Star Trek Beyond hits theaters this week and Abrams has been doing the rounds promoting the movie. Speaking to Collider's Steve Weintraub, Abrams revealed what he would like to see in a future Star Wars spin-off movie:
"I gotta say Kathy Kennedy, who's running it all, she seems to be pushing all the right buttons. There isn't something that I'd love to see—I guess the one thing I would say is there's a Knights of Ren story that I think would be pretty cool to tell."
This sounds like a really good idea. We caught a quick glimpse of the Knights of Ren during Rey's Force vision in The Force Awakens. Very little is known about this dark side organization. We know that they operated under the command of Supreme Leader Snoke and that Kylo Ren was a member of the mysterious group.
There is also a group called "The Acolytes of the Beyond" in Chuck Wendig's Aftermath trilogy that many have speculated are a sort of precurser to the group.  But beyond Snoke, Kylo, and some speculation, we don't have much else to go on concerning the Knights of Ren.
Here's Wookieepedia's entry on them:
The Knights of Ren included Kylo Ren, whom Supreme Leader Snoke, the leader of these forces of darkness, referred to as a master of the Knights of Ren. As a member of the Knights of Ren, Kylo was not part of the formal hierarchy of the First Order but nonetheless operated with freedom among the military command, who tolerated his presence with some hesitation as his agenda trumped their own. Kylo wore a black and silver combat helmet based on the battle gear worn by the Knights of Ren.

The Knights of Ren operated in the decades following the Galactic Civil War. They were under the command of Supreme Leader Snoke, who used them as a tool of the dark side of the Force alongside the First Order. The Knights of Ren slew Luke Skywalker's generation of Jedi. Rey, a Force-sensitive scavenger who hailed from Jakku, saw the Knights of Ren in a vision.
We probably will get more answers on this mysterious organization in Rian Johnson's Episode VIII. Do you like J.J's idea on this? Tell us what you think in the comments below.