The First Order Wants You! Do you have what it takes to be a Stormtrooper?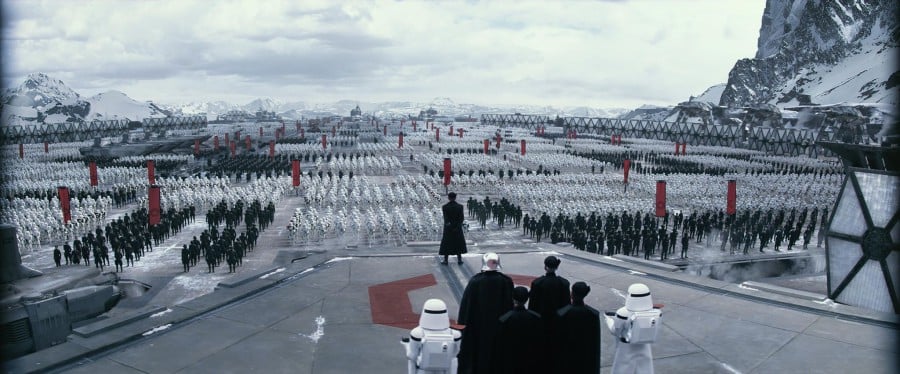 The First Order wants you to join it's Stormtrooper Corps! Read on for more details.
According to an exclusive excerpt from Mashable.com, next week's issue of Mad Magazine will feature a recruitment leaflet for the new First Order stormtroopers seen in Star Wars: The Force Awakens.
Now, the First Order is using propaganda against the Resistance showing that their way is the right way in the galaxy. They believe that imposing order is the only way to heal what they consider to be a chaotic galaxy.
For those unfamiliar with its meaning, propaganda is used as a weapon of war to increase support for the war and its commitment. It is mainly used in war efforts to persuaded people to promote efficiency in factories, reduce ugly rumors, maintain civilian morale and even contribute money.
So the 'First Order' is using this method because it needs your help! And it seems they can't fight the good fight (at least in their minds) alone!
Are you ready trooper?
Check out the incredible pamphlet below.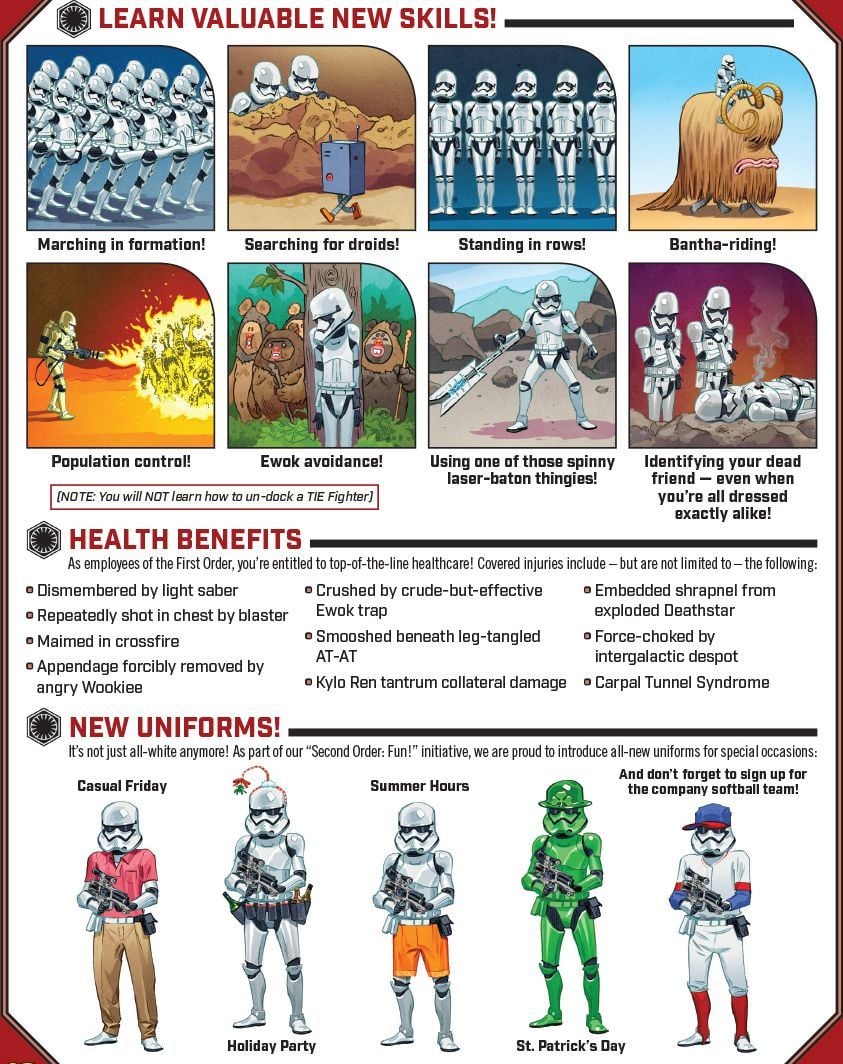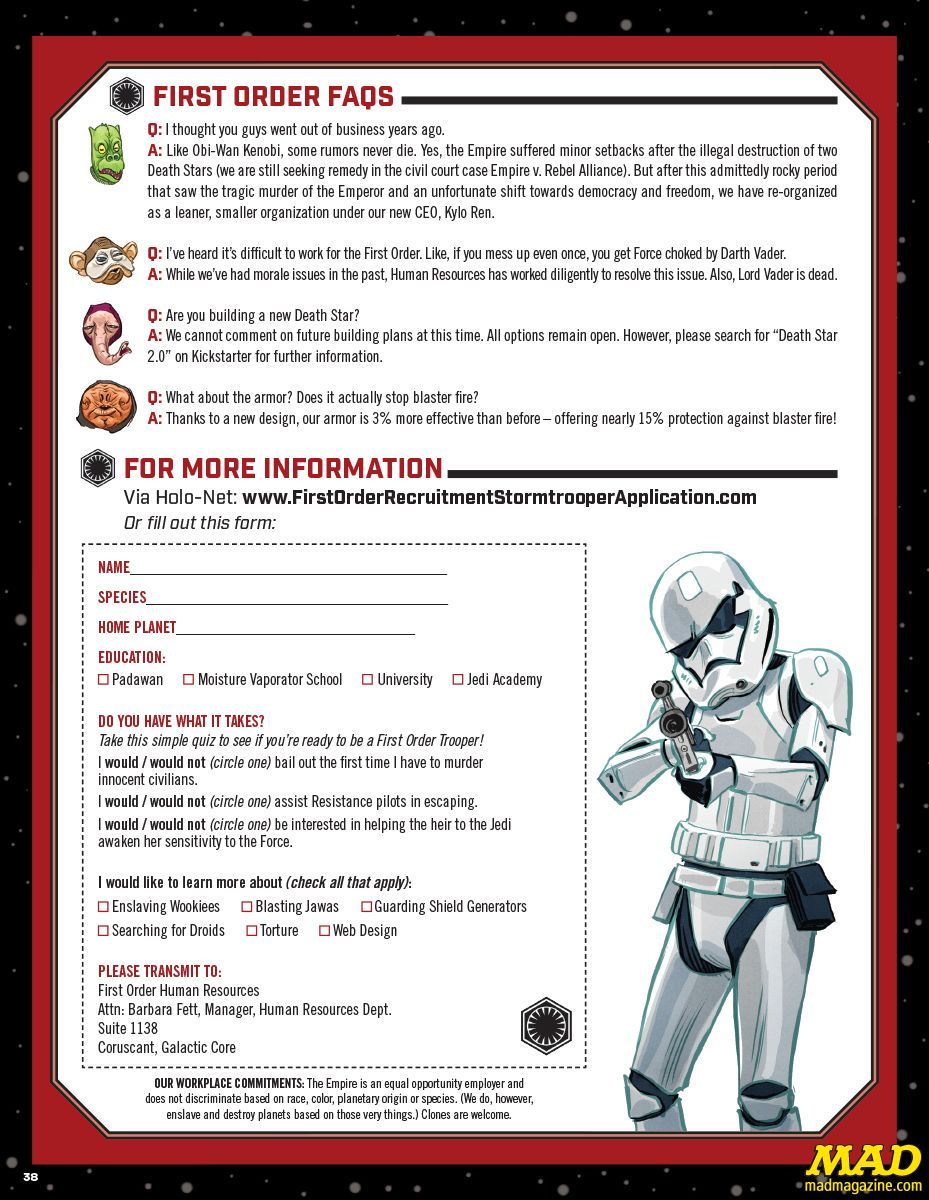 Mad's next issue goes on sale digitally June 3 and on newsstands June 14.
You can also check out Mad Magazines website here.
Star Wars: Episode VIII hits theaters in December of 2017.