Mon Mothma to Have a Pivotal Role in Rogue One!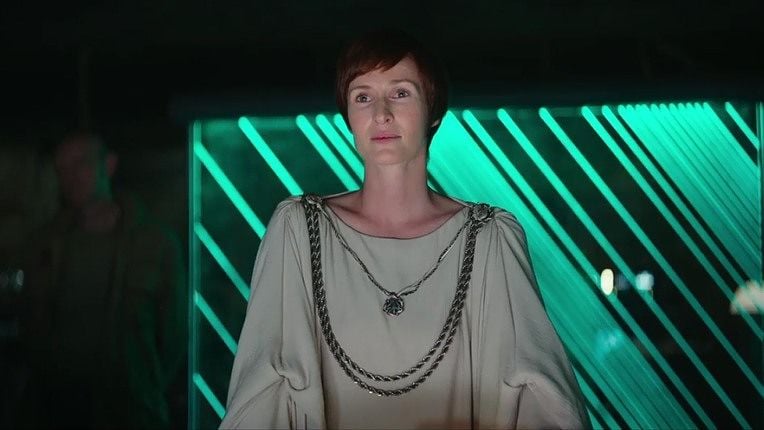 Entertainment Weekly shared more details on Rogue One on the day their latest issue hits the stores. This time Anthony Breznican gave away a few tidbits about Mon Mothma and her importance to the movie's story…
Actress Genevieve O'Reilly, will reprise her role as Mon Mothma (she played the same character in Revenge of the Sith, but later was cut from the movie) in Rogue One. The teaser trailer that was released a few months ago showed that Mothma will have a more important role than in ROTS, and EW has some more details on her:
We've already seen Mothma in the teaser trailer, but it was unclear whether that would just be a cameo. Lucasfilm president Kathleen Kennedy now tells EW she gets a "significantly larger" role than in Jedi.

"We actually see quite a bit of her," says Kennedy (who's kind of the Mon Mothma of Lucasfilm now). "The Rebel alliance is in disarray. Pretty panicked. Up against it. And she is trying the best she can to provide the leadership, in amongst a wide variety of Rebel soldiers that have very differing opinions as to what to do."
As you can see Genevieve O'Reilly's character will definitely not be cut from the movie this time. More details on December 16, 2016.
For the full story make sure to go to Entertainment Weekly.