Greg Grunberg Talks J.J. Abrams and Star Wars: The Force Awakens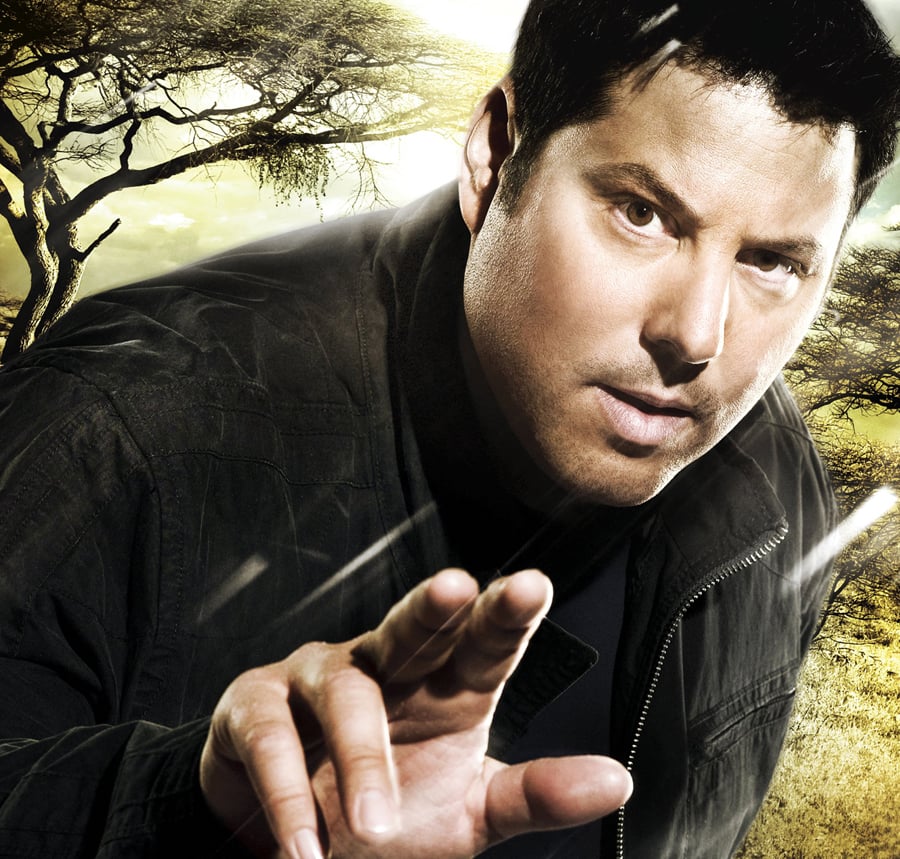 The official Star Wars site has an excellent article up this week detailing one actor's love of Star Wars and becoming part of the saga in The Force Awakens. Check out the interview here.
Greg Grunberg talks about his love for all things Star Wars, who his favorite character is in Star Wars: The Force Awakens, working with Star Wars icons, and a stroll down memory lane in this interview posted by StarWars.com.
The interview lets us follow along the journey of the man behind Temmin "Snap" Wexley — the best recon flier in the Resistance's Starfighter Corps, who took on the quest with Poe Dameron and the Resistance to take down the Starkiller base at the end of 'The Force Awakens'. The actor and producer, feels he really was the luckiest best friend in the world to be given the role of Snap Wexley by his long time buddy Director J.J. Abrams.
Grunberg, has appeared in many Abrams movies and television series, including "Felicity," "Alias," "Lost," "Mission: Impossible III" and "Star Trek," thus earning the nickname of Abrams' good luck charm. So it made perfect sense that he would make and appearance in the blockbuster smash Star Wars: The Force Awakens.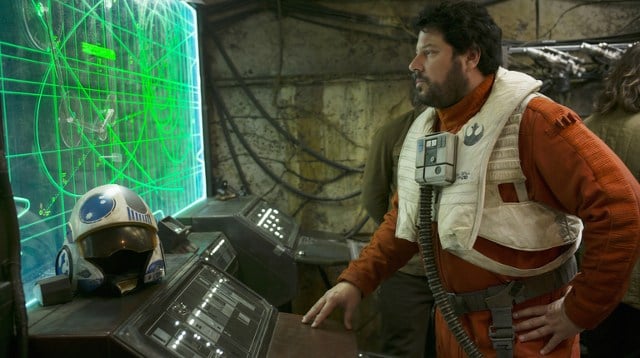 StarWars.com: Okay, so who was your favorite character back then?

Greg Grunberg: Han Solo! It was almost like he was begrudgingly going through the movie. It's just a very relatable character; the guy who doesn't want to do things by the book and who kind of just always gets them wrong but gets them right, you know, doing it his way. I just think Harrison Ford as Han Solo is brilliant and I immediately gravitated towards him.

StarWars.com: Now Greg, let's fast forward to the not-so-distant time of 2013, and you hear the news that your old buddy J.J. Abrams is to direct a new Star Wars film. How long was it until you picked up the phone and begged him for a part — are we talking seconds or milliseconds?

Greg Grunberg: [Laughs] I didn't know that my autodial worked with my brain! I didn't even have to dial the phone, man! First of all, he was undecided. It was a huge undertaking, so Kathleen Kennedy sealed the deal and when he told me, I was just so excited for him. Seriously! Usually it goes to a selfish place immediately, like "I'VE GOT TO BE IN THIS," but I just couldn't believe that he was being given the keys to the crowning jewel of all films. It blew me away.

And then, of course, I hung up the phone and I was like, "Wait a minute!" And I called him back and said, "Listen, there's GOT to be something for me!"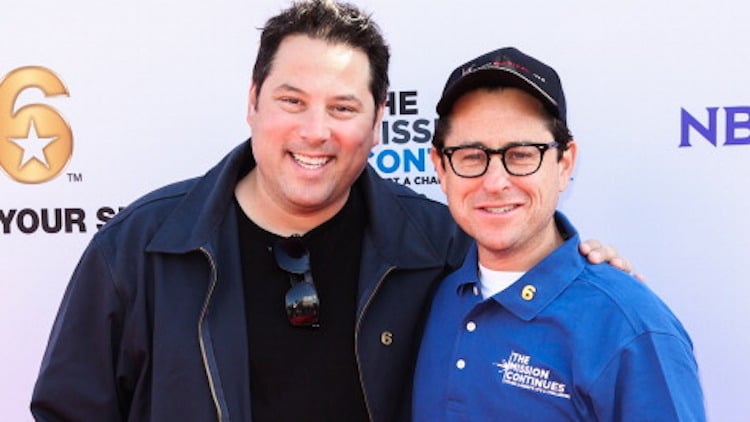 StarWars.com: Was your lifelong friendship on the line depending on his response?

Greg Grunberg: No, there's nothing J.J. could do that would ruin my friendship with him and, I think, vice versa… Trust me, I've tried!

I mean, he had so much on his mind but he never forgot me. For the two of us, the big prize is when we get to hang out and work together. We're so busy with our families and our work individually, so when we get an opportunity to hang out, it's the best. So when he saw an opportunity to create a role for me and know that we're going to be over in London, which is like our favorite city in the world, it was just amazing. I would have gone over anyway just to hang out with him. I really was the luckiest friend and actor in the world to be given the role of Snap Wexley. Which is just the coolest name, by the way.

StarWars.com: You've been acting for years and you're recognizable for a number of roles, but has being in Star Wars changed your life in any way?

Greg Grunberg: Yes. It's amazing. Everybody that recognizes me now, it's for Star Wars. I mean, Heroes, it's been a while and I'll get the obscure Big Ass Spider [mention]. But usually if I walk into a room and I see somebody that recognizes me, then I can think, "Oh, she was a fan of Felicity," or they might have been Alias fans, or, if they're younger, then it's Baby Daddy. But Star Wars doesn't discriminate — everybody watches Star Wars! So it absolutely has changed my life. I mean, Heroes changed my life in a big way but this goes way beyond it, like a 100 times. And I don't even have a huge role in the movie, so I can't imagine what's happening to the stars.
StarWars.com: Okay, your favorite character from The Force Awakens…that isn't Snap Wexley!

Greg Grunberg: Again, I've got to say Han Solo.

StarWars.com: Right, so you've basically been giving the same answer since 1977. You're consistent at least!

Greg Grunberg: You can't teach an old dog new tricks! I just think it was the best performance that Harrison Ford has given in any Star Wars. I turned to J.J. when I first saw THAT moment happen, and I said, "Man, you are not [messing] around," and he smiled, but I did not smile. I was so bummed!

StarWars.com: So you didn't know at all that it was going to happen?

Greg Grunberg: We didn't get the scripts. I would ask him all the time how it was going and he was always very secretive, he's all about secrets, but he would say, "Oh, there's some really cool moments," but that was it. We usually share a lot of ideas and secrets, but this one was totally top secret.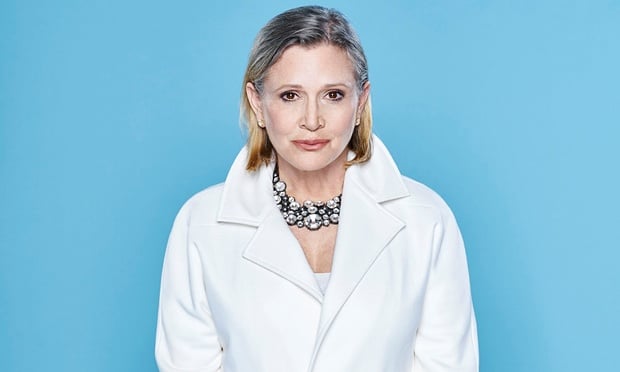 StarWars.com: You've talked before about how excited you were to be around classic characters such as C-3PO, R2-D2, and Chewie, but who did you most enjoy working with on set? Was there anyone in particular who surprised you?

Greg Grunberg: The ones that you hear the most lore or the most stories about are usually the ones that are so awesome, and just immediately break all the walls between you and them, and here that was Carrie Fisher. She is the greatest, she's the most fun, and there's just no pretense. But Harrison Ford is the most professional actor I've worked with.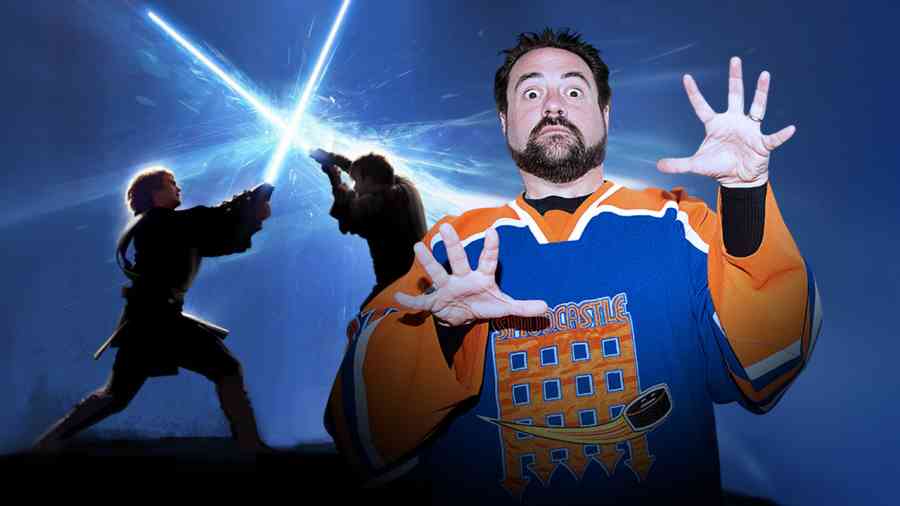 StarWars.com: Finally, I see that later this summer you'll be working with fellow Star Wars super-fan, Kevin Smith?

Greg Grunberg: Yes, we're doing Geeking Out on AMC, we've partnered with the Weinstein Company. It's us totally geeking out on the things we love on a peer-to-peer basis. We'll be using our friends, who are makers of the things that we all know and love, and watch a million times over. Yes, I was in Star Wars, but I'm just as much a fan as anyone else. Oh, and I should mention LEGO Star Wars; I voiced my character Snap Wexley for it! That's coming out at the end of June.
You can check out the complete interview over at the official site.
We want to remind you that back in 2015, while speaking to a podcast show Greg Grunber revealed that he signed a contract for 3 movies. So Snap Wexley will be returning to the galaxy far, far away next December in Star Wars: Episode VIII.
Check Back for more Star Wars news here at SWNN.
May the Force be with you!