Update! Episode VIII and Rogue One Footage Shown During License Expo in Vegas? Different Age Group Being Targeted for Rogue One!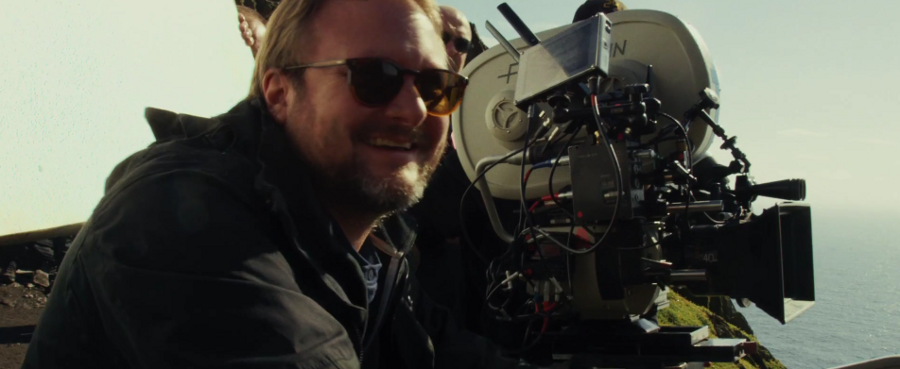 Off the heals of the blockbuster smash Star Wars: The Force Awakens, worldwide retail sales of licensed merchandise increased significantly last year. However, one industry professional suggests that a very different age group is being targeted for the new Rogue One: A Star Wars Story film that could affect future sales growth.
The International Licensing Industry Merchandisers' Association (LIMA), reported Tuesday at the opening of the four-day Licensing Expo at the Mandalay Bay Convention Center in Las Vegas that worldwide retail sales of licensed merchandise rose by 4.2% last year to $251.7 billion.
Toys, clothing, and other goods, including movies and TV shows merchandise, accounted for 45% of the global retail sales for licensed merchandise, or $113.2 billion — up from $107.2 billion in 2014. To no one's surprise, sales of licensed merchandise received a huge bump because of the success of Star Wars: The Force Awakens taking in over $2.07 billion at the box office.
From Deadline:
"Star Wars: The Force Awakens is undoubtedly the story of the year," LIMA SVP Marty Brochstein says. "It became something that affected everybody else's business. This is a business of share of mind, and it was tough to get in front of the consumer with other things because Star Wars was so strong."
Will the merchandise success continue this year with the release of Rogue One: A Star Wars Story? Brochstein says that a different age group seems to have been targeted  and that could affect future sales growth.
"The natural order of things is that the second year won't be as big as the first," Brochstein says. "You have a very different story this year with Rogue One: A Star Wars Story. It's for an older audience than The Force Awakens. And by nature those don't draw as much licensing business…..It would be the natural way if things weren't quite at the level they were in 2015."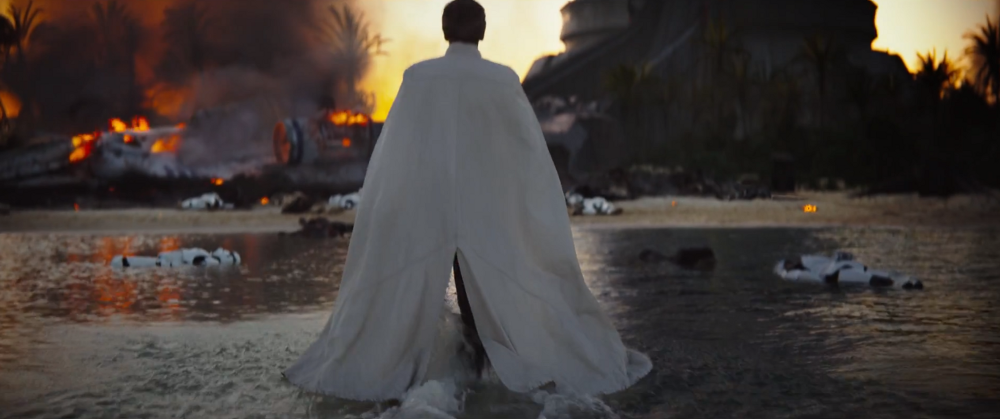 From the beginning Rogue One was presented as a war movie, and many fans were hoping to see a dirty and gritty movie from the galaxy far, far away. Then came the rumors about the re-shoots and that they wanted to slightly soften the tone of the movie. This new report continues to support the idea that Rogue One will be a much darker movie, and it's normal to target an older audience with it. After all, the spin-off movies are something like test projects. Lucasfilm and Disney will be testing different directions and paths to bring new experiences to the fans, and we're confident that they won't fail us with Gareth Edwards first movie in a series of upcoming stand alone Star Wars stories.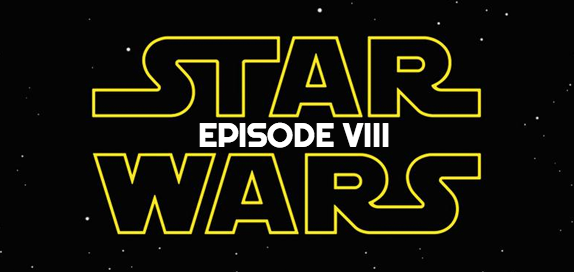 There was also another interesting thing that happened during the event in Vegas. Here's what Steven Weintraub from Collider posted on Twitter:
Spoken to people that saw Star Wars Episode 8 footage at License Expo in Vegas. Wondering if it's same footage they show at Celebration.

— Steven Weintraub (@colliderfrosty) June 21, 2016
We all know that Star Wars Celebration Europe will mainly focus on Rogue One, but showing a footage from Episode VIII makes also perfect sense, since the movie is in its final stages of principal photography. I am sure Rian Johnson and company won't disappoint the fans.
We will keep you updated if more info is revealed about what was shown in Vegas today.
UPDATE!
Steven Weintraub from Collider forgot to mention one little tidbit of news. He also Tweeted that along with the Episode VIII footage seen at the show, a select group got to see a ton of footage from Rogue One: A Star Wars Story as well.
Forgot to mention along with Episode 8 footage select people yesterday got to see a lot of Rogue One footage. They said it looked great.

— Steven Weintraub (@colliderfrosty) June 21, 2016
It looks like the possibility that we may get 'Episode VIII' and 'Rogue One' footage out of Celebration just increased significantly.
The fact that Weintraub mentions that people thought the R1 footage looked great is the best part of the Tweet. Finally, the news that fans (like us) have been looking for.