Steven Speilberg Helped Select Alden Ehrenreich for the Role of Han Solo.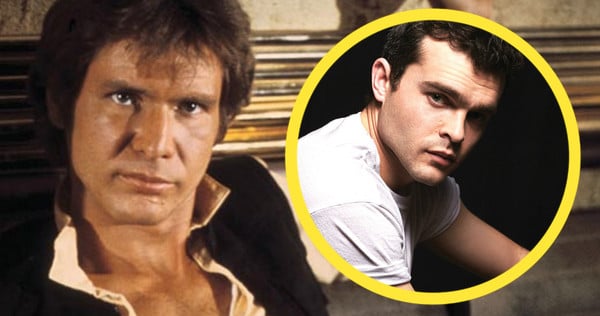 Alden Ehrenreich's career seems to be blasting off with his role in the critically-lauded Hail Caesar! and his recent casting as Han Solo for a Star Wars Anthology movie. Plus, learn about an interesting behind-the-scenes connection that indirectly links Ehrenreich's past to Harrison Ford's.
From The Hollywood Reporter:
The Los Angeles native had the fortune of having been discovered at age 14 by Steven Spielberg in a bat mitzvah video, and his first two movies were for The Godfather filmmaker Francis Ford Coppola. He also worked with Woody Allen in Blue Jasmine and nabbed a key role in Warren Beatty's untitled Howard Hughes movie, which finally will be released this year. (Ehrenreich plays the film's leading man, the assistant to Beatty's Hughes.) Insiders say Spielberg and Coppola were among those who reached out to producer (and their longtime friend) Kathleen Kennedy to vouch for Ehrenreich. Disney declined comment on the process.
Small world, eh? The article also notes that Taron Egerton, the runner-up for the role, allegedly dropped out due to his involvement with the sequel to Kingsman: The Secret Service and a potential Robin Hood franchise. Those who are familiar with Lucasfilm's history shouldn't be too surprised to hear that the advice of both Spielberg and Coppola were heeded, considering that both were longtime friends of former CEO George Lucas and that Kennedy was Spielberg's protégé.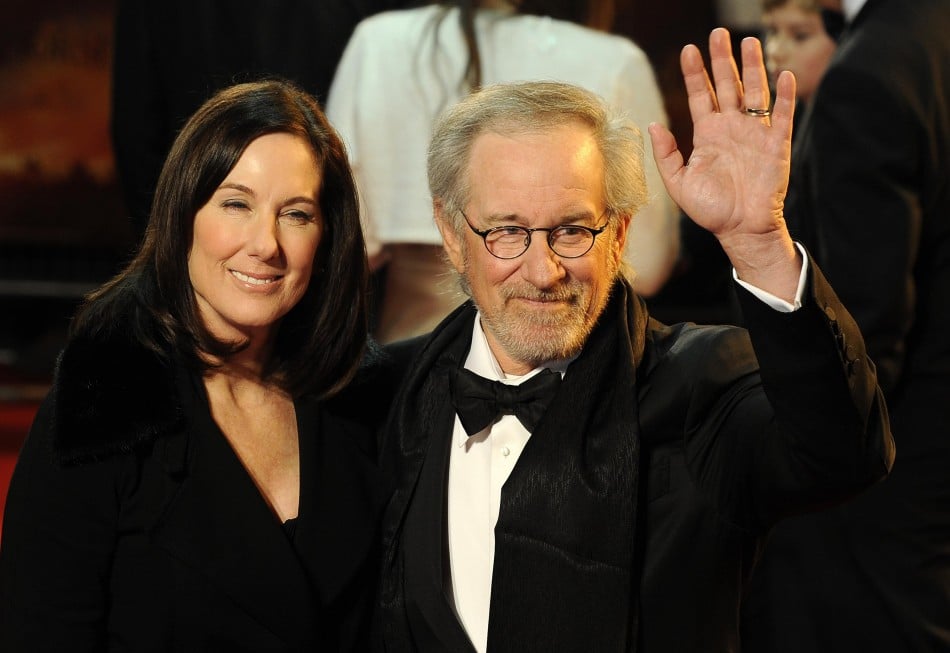 More interesting still is that Fred Roos, the guy who was responsible for kickstarting Ehrenreich's career, was actually involved as a casting consultant for the original Star Wars movie. In fact, according to Entertainment Weekly, he's actually the same man who helped Harrison Ford become a Hollywood star!
Jack Nicholson. Diane Lane. Tom Cruise. Joan Allen. Richard Dreyfuss. Roos cast them in roles that, if not their first, were certainly defining — and in many cases responsible for their breakthroughs. Probably his biggest find: Harrison Ford.

"I was, from the get-go, pushing him for Han Solo," Roos says. "'George, you saw him right under your nose in American Graffiti,' and finally it clicked with George. Other people were considered, but finally I won the day with George on that one."
Flash forward about three decades from 1977. Roos and Coppola have remained close friends and collaborators. The Godfather director is now making smaller, more personal films – and he wants a new face to star in 2009's Tetro, as a young man searching for his expatriate brother in Argentina.

By 2006, the agent Ehrenreich secured with Spielberg's help had gotten him small roles on TV shows like Supernatural and CSI. But that was about it. Then one of his reps introduced him to Roos.
And the rest, it seems, is history.
Grant has been a fan of Star Wars for as long as he can remember, having seen every movie on the big screen. When he's not hard at work with his college studies, he keeps himself busy by reporting on all kinds of Star Wars news for SWNN and general movie news on the sister site, Movie News Net. He served as a frequent commentator on SWNN's The Resistance Broadcast.