Update: Filming at Malin Head is Finished! Brief Recap on What We've Learned.
Today is supposed to be the last day of filming at Malin Head. It was a brief but exciting shoot. Read on for some details we've learned about the 3 days of filming there.
First here's a pretty awesome fan video made close to the set at Malin Head 🙂
Got close to the #EpisodeVIII set but @GardaTraffic security is tight!! @HamillHimself @StarWarsNewsNet pic.twitter.com/MjJ2KCFsqA

— Kevin Glackin (@kevinglackin) May 14, 2016
And here are some photos from yesterday from the set and a confirmation that Mark Hamill was spotted there:
the base site near the set of Star Wars Episode VIII in Malinhead @blabbathehutt @SWReporter @star pic.twitter.com/b6ni8EkKTx

— Degobabe Skywalker (@degobabe) May 14, 2016
Mark Hamill just arrived at the set in Malinhead seconds ago to shoot. @blabbathehutt @SWReporter @StarWarsReport

— Degobabe Skywalker (@degobabe) May 15, 2016
Mark Hamill himself en route to the set and waving to the fans:
We've learned that Mark and Daisy were staying in different hotels, perhaps for media diversion. 🙂
Also thanks to the high quality photos of Conchúr Ó Biataigh we have yet another confirmation that this ship at Malin Head is the Falcon:
In another interesting photo, TFA and Episode VIII Costume Designer Michael Kaplan was spotted in a bar: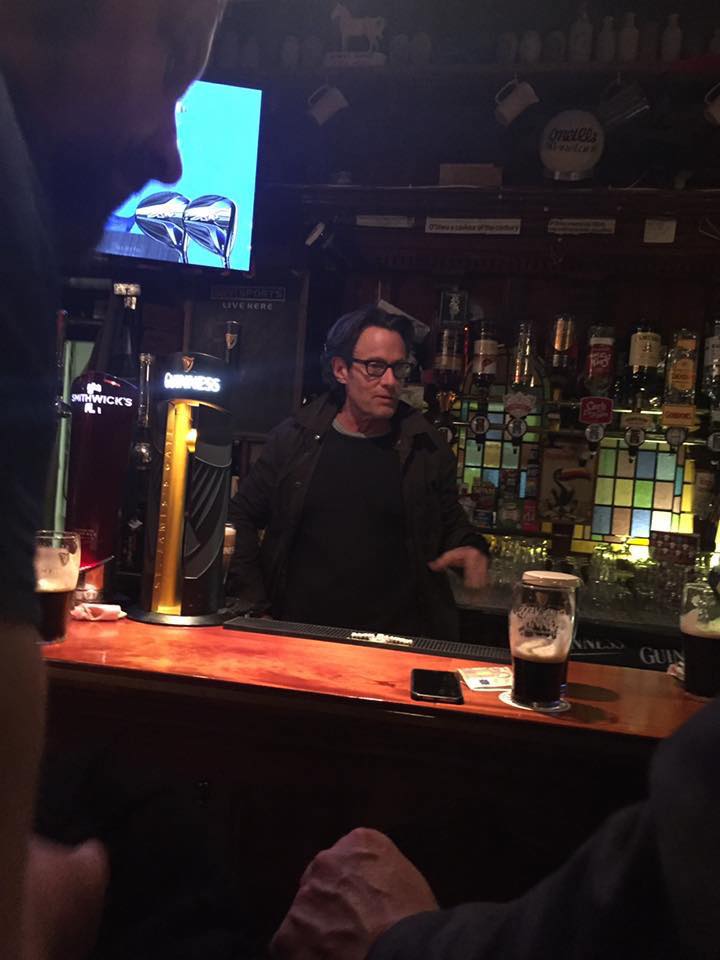 And speaking about bars, we've learned that there will be a party tonight, celebrating the end of filming at Malin Head. It's like a tradition now. We even learned the name of the bar, but for understandable reasons we won't post it here. 🙂
And now here's a brief info about the filming process. Special thanks to Terence Mulvey and Neil Callaghan!
I went round this evening to where they where filming scenes. Cast and crew were clearing up. Wasn't allowed pictures standing on the set but took a few from the distance where u can see the cameras and stuff. Spoke to residents and security and got some stories too. It sounded like an expensive shoot one of the IMAX cameras wasn't prepared properly and the cables carrying it snapped and it went off the cliff and smashed to pieces.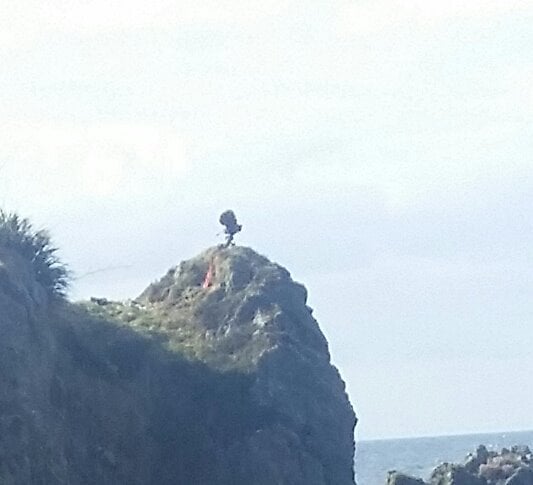 This is quite interesting since we never heard anything about Rian Johnson intending to use IMAX cameras during the Episode VIII shoot. Still, using IMAX cameras for such brief scene that is obviously not an action sequence doesn't make much sense. It's quite possible that some crew member got confused, but that's what they said: an IMAX camera was wasted.
Also another part of the report from the location mentioned that the set involved waterslides. Not sure what they will use these for.
In the next days the cast and crew will move south and continue the filming, which is expected to be at least 3 weeks long. Stay tuned for more.
UPDATE!
The Irish Examiner reports that 20 large tankers filled with hundreds of gallons of water made their way to Ireland's most northerly point to create rain for the new Star Wars: Episode VIII shoot. Action on the set stalled over the weekend while the crew awaited the arrival of the water trucks for scenes that involved rain. Lately, the area has been baking with double-digit temperatures and blue skies. This would explain the waterslides, we've heard about.
Also here's another report with Mark Hamill, who took some time out to hang with the locals at the Star Wars Wrap Party at Farrens Bar, Malin Head. Shane Wallace of Wallace Media was there to capture the visit this evening.
In his exclusive interview, Hamill told DonegalTV that he had a fantastic time filming the scenes and he hopes to return to Donegal in the future.
Check out the video here:
Production is shifting from Malin in Co Donegal to West Cork and Kerry for the next ten days. The crew and the stars are due to land at Cork Airport later in the afternoon. Actors Mark Hamill, Daisy Ridley and Adam Driver will shoot scenes in and around Brow Head in West Cork until Wednesday. A no-fly zone in the area remains in play.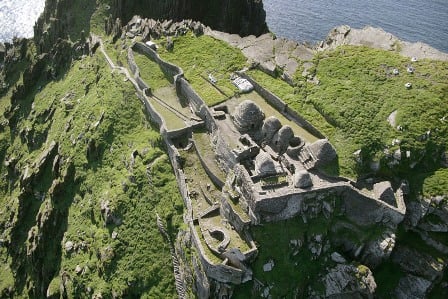 The production will then move to the Ceann Sibeal in Kerry, where Bee-Hive Huts structures have been built.
Thanks to StarWarsAlert for the Hamill update.
Also, StarWarsPost.com reports that a new video has just popped up on Twitter from @sammymcquinn, which shows Daisy, dressed up in her 'The Force Awakens' outfit on set.
Check out the video here:
Spotting of Rye OMG @_DaisyRidley_ in #Malin @DonegalTV @VisitInishowen pic.twitter.com/rSCK9OD5wZ

— sammy (@sammymcguinn) May 15, 2016
And last but not least, here's Daisy having fun at the Mc Grory's Hotel:
Look who we were entertaining in @McGrorysCuldaff ! @starwars #DaisyRidley #EpisodeVIII #Donegal #malinhead pic.twitter.com/TcP4evwiN3

— John D Ruddy (@JohnDRuddy) May 16, 2016