Walking Dead Actor Norman Reedus Talks His Desire to Play a Stormtrooper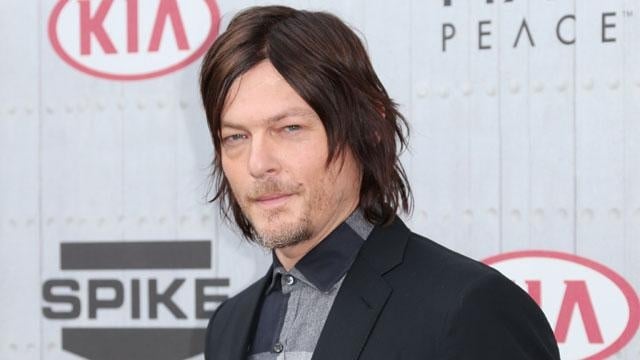 James Bond reportedly went undercover in Star Wars: The Force Awakens playing a Stormtrooper, hiding behind a mask and helmet. How about having a Zombie hunter playing a Stormtrooper as well? One actor reveals his desire to play a Stormtrooper in a Star Wars film.
Last year Daniel Craig reportedly made a secret cameo as a Stormtrooper in the latest installment in the Star Wars franchise. According to an article in Entertainment Weekly, Craig "did it for s–ts and grins." Spectre and Star Wars: the Force Awakens filmed concurrently at Pinewood Studios in London, making the cameo easy. If you've seen the movie, you'll remember this scene — Rey (Daisy Ridley) is captured, and she's attempting to harness the Force. She tells the Stormtrooper who is guarding her, "You will remove these restraints and leave this cell with the door open." He responds, "I'll tighten those restraints, scavenger scum." That's the Stormtrooper.
So how about another secret actor playing a Stormtrooper in a Star Wars film? In a recent interview the Walking Dead Actor Norman Reedus, who plays Daryl Dixon on AMC's The Walking Dead, talks about his desire to play a Stormtrooper in a Star Wars film.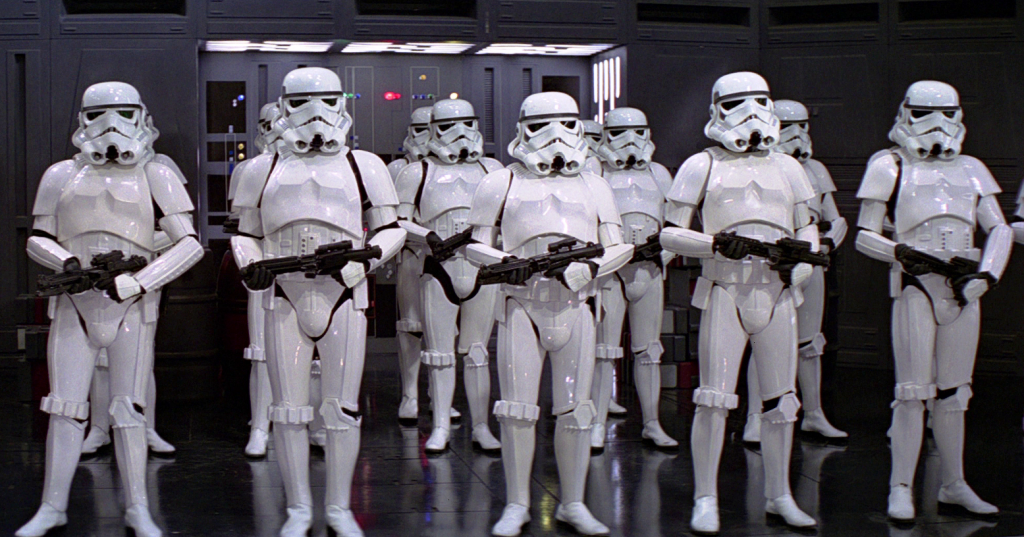 The actor met with Salon to talk about his role in in a new indie film called "Sky". He was asked whether it's easier for the actor to find work given the success of "The Walking Dead"? Or is working on the series restricting in if he chooses indie films over blockbusters due to time commitments?
"It's absolutely opened more doors. I would be lying otherwise. I've always done art shows–photography, painting, sculpture–and now I get offered art shows all the time. Am I doing different work? Sometimes I'm doing the same stuff, but more doors are opening. I think anybody can have a little success and get offered more stuff. I'm not against blockbusters or indie films. I like a good story and good people involved. Would I fucking play a Stormtrooper in "Star Wars"? Fuck, yeah! Cool outfit!"
There you have it folks: What would you think about a crossbow-toting zombie hunter Daryl Dixon playing a Stormtrooper in a Star Wars film? Call me crazy, but I wouldn't mind seeing a Stormtrooper wielding a Crossbow.
Perhaps, the actor should give director Rian Johnson 'Star Wars: Episode VIII' or 'Han Solo: A Star Wars Story' directors Phil Lord and Christopher Miller a call.
Check back for more Star Wars news here at SWNN.
May the Force be with you…